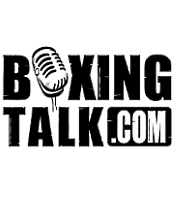 GL: Congrats on your victory over Lance Whitaker last month. Can you give us some thoughts on your peformance?
"Thank you. I think it was a good fight for me. I've seen the fight on tape five or six times already, and I was happy with the performance but I still have a lot of work to do. I saw I made some mistakes and I want to work on those in my next fight."
GL: Would you say that was your best showing as a pro?
Sultan Ibragimov: "I don't know it's hard to say. It was a good fight, but I like the way I did with Zuri Lawrence better. I did good work for ten rounds in that fight and then I stopped him in the eleventh round. It was a tremendous fight, I knocked him down four times. I beat him very, very, very, very badly."
GL: Who do you want to fight the most and when can we expect to see you back in the ring?
Sultan Ibragimov: "It doesn't matter to me who I fight next. I leave that to Sampson (Lewkowicz). It doesn't matter to me, all I know is we're going to have one or two more fights and then challenge for the titles."
GL: Monte Barrett expressed interest in fighting you. How do you feel about that fight?
Sultan Ibragimov: "He's a good fighter and it would be a good fight. All they have to do is talk to my matchmaker Sampson."
GL: You and Whitaker fought with each other at the press conference in New York and Sampson got knocked out. Did that incident motivate you more for the fight?
Sultan Ibragimov: "I felt bad for him after this happened, but I when I saw him I told him I was going to knock Whitaker out just for him. "
GL: A lot of the heavyweights, including Monte Barrett are promoted by Don King. How do you feel about possibly having to work with him somewhere down the line?
SI: "I worry about preparing for fighters, I don't worry about fighting with promoters."
GL: For a relatively small heavyweight you did well against the a taller and heavier Whitaker. Do you feel you'd be able to as well as you did with Whitaker against someone with more skills that's bigger...
SI: (cutting me) "To me it only matters size of heart. I don't care how big they are, I train and fight to win. In the gym I've knocked out guys that are 350 pounds so the size of my opponent will never matter to me. I have a unique style and a big heart and I'm ready to fight anybody."
GL: Is there anything you'd like to say in closing?
SI: "I want to tell everyone that I will be making a lot of noise in heavyweight division this year so continue to watch my fights becuase I will be next heavyweight champion."
EDITORS NOTE:
Ibragimov is currently being represented by Warrior's Boxing Promotions (Leon Margules). Boxingtalk would also like to thank Boris Grienberg for making this interview possible.
Send questions and comments to: gleon@boxingtalk.com