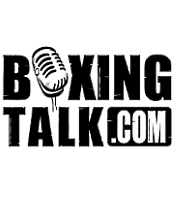 Cunningham-Bell for IBF title before years end?
After defeating former IBF champ Kelvin "Concrete" Davis 21-4-1(16) this past weekend on the non-televised under-card of the in Cleveland, Ohio promoted by Don King. Boxingtalk.com spoke with undefeated Cruiserweight Steve Cunningham to get his thoughts on his unanimous decision victory Davis, which earned him the #1 Spot in the IBF rankings, making him the mandatory challenger to the Heavy handed, Jamaican born IBF champ O'Neil Bell. Cunningham, 18-0(9), who is also ranked #1 in the WBC, which makes him a mandatory for unified Champ (WBA/WBC) Jean Marc Mormeck speaks with us exclusively to discuss his future plans, on just how he plans on picking up all of the divisions titles that he boldly states "They (The Belts) all have my name on it. I am just going to have top go around and start picking them up.  
RC: Steve, on the non televised under card of this past weekends Showtime card headlined by Jones-Braithwaite you defeated former IBF Cruiserweight champion Kelvin Davis, Since only those ringside got a chance to see it, why don't you give us a quick run down on how the fight played out?
SC:  Knowing how this guy (Kelvin Davis) fights, his style of fighting, when we found out we had the fight, we had what about 10 days… But I was already in training camp to fight Felix Cora and he pulled out twice. So when Kelvin stepped up to the plate for the same reason, which was for the IBF # 1, we knew what kind of fighter he was, so our main thing was to establish the jab and basically be like a matador. So what did we have to do…. Move, so that was the main thing and we did it.
RC: How would you rate your performance overall?

SC: IO rate it a "C+" to a "B". I will give it a "B".
RC: Considering you accepted him as an opponent on short notice and according to the cards beat him convincingly (117-110 twice & 118-110), what do you feel you could have done better?

SC: I feel I could have knocked him out, but not that I was being cautious but in a sense, because this was my twelve round fight, so you know me I always like to test myself I wanted to see if I could go the twelve. I tried to turn it up a little in the 11th and 12th to get him out of there because I said to myself, I a feeling real good and I know I can go the twelve so lets try to get him out of there. That is the only reason I am rating it a "C+" to a "B" is because I didn't KO him, but I felt I could. I was just trying to test myself but overall I guess I would have to give myself a "B".
RC: Your progression has been extremely impressive; you have certainly been fighting your way up the Cruiserweight ladder. I can recall when you were fighting on non-televised DK (Don King) undercards against decent opposition for a guy with not many pro fights. Then all of a sudden you beat Guillermo Jones who stopped (Although controversial stoppage) beat former WBC champ Wayne Braithwaite, and then you go on to beat former IBF champ Kelvin Davis, and now you are the mandatory challenger for highly regarded hard hitting O'Neil Bell. Now what's next, have you and Don King spoke about what's next from here whether you go the Mormeck or Bell route.
SC: Our plan right now is straight up O'Neil Bell, I have been WBC # 1 since the Guillermo fight, so we had in mind to go after Mormeck, But we were like you know what that is a good fight we know we are in Mormeck's world, we sparred with him in South Africa and we know what we can do with him. So we figured lets go get another title and meet him with his two titles. You know it only makes more sense, and you know it makes more dollars. So that has been our goal, that is why we were fighting Felix Cora for this #1 IBF spot so that we can go see O'Neil. So I am trying to see O'Neil Bell.
RC: Have you spoken to your handlers as to how soon we can see that fight happen?

SC: Well I heard Bell's mandatory is up at the end of the month, and he has to decide on a date so hopefully, maybe by the end of the year we can make something happen.
RC: Give us your thoughts on the Jones-Braithwaite fight that took place this past weekend?
SC: Man, that was another fight that was on T.V. that featured cruiserweights, that was good for the Cruiserweight division. The cruiserweight division has so many colorful fighters and I feel that we are more colorful than the heavyweight division right now. I felt it was a great fight, I think if anything that the referee should have stopped the fight more so in the first round than in the fourth. But I am looking at the referee's viewpoint now that Braithwaite took a lot of punishment in that first round; he was probably checking him out. But truthfully me personally I think he could have went on a little longer, but hey you got to go with the Referee's call.
RC: How do you think the fight would have played out had the fight gone on a little longer?

SC: From the beginning I said it depends on which Braithwaite come to the fight, and which Jones comes to the fight. That was a hard one for me being that I fought Guillermo and I have studied Braithwaite for such a long time and I thought it was a very good match up and that was one I couldn't call. I said to myself both of them can crack, they both got pretty good moves, so I was throwing that one up in the air.
RC: But you do agree with many that the fight shouldn't have been stopped when it was?
SC: Well like I said I would have to leave it up to the ref because a lot of people said he stopped it to soon, but none of us was the referee. We weren't in there, we weren't able to look directly into Braithwaite's eyes, and I read some quotes on the internet that the ref said "He was only holding himself up by the ropes" But you know if that is what the ref saw then it was good, but you know…
RC: When you spoke about the Braithwaite-Jones fight being televised, I noticed you didn't do like what many up and coming fighters would do, and that's hate on them and say your fight should have been televised or that you are a better fighter. Instead you looked at it as being a good fight for your division that lacks attention and I'm sure many would respect you for that. But at the same time I am sure you do want to get your opportunity to perform in front of the cameras, any idea when the fight fans out there can expect to see you on television?
SC: Well the Felix Cora fight was suppose to be a main event ESPN2 that was there twice. It was there since July, he cancelled because something crazy happen, then for September something else happen. But you know me being born again I just keep my faith up, knowing that God has his time for me. You know everything is going to happen in its due time. So me being patient and staying in shape, and staying right, it is all going to come and when it comes it is going to be big.
RC: Has there been any discussions between your team and DK about an actual televised date or anything like that for your…

SC: (Cutting in) Well we talked to him, but we know that now we have to get one fighting for a title next. That is our next fight, that is what we are shooting for, that IBF championship so that has gotta be on television, that is going to be on television so you know we are there.
RC: Give us your thoughts on the IBF champ O'Neil Bell; do you see him as being a tougher or easier fight than the last two opponents you have faced?
SC: O'Neil and I have a little history, I use to live in Atlanta, I lived in Atlanta for about three years and me and him use to spar on and off during that time while I was an amateur. He has a very good punch, so when I think about O'Neil I see a very strong fighter. He is pretty smart in there but it is time for that belt to come to me, it has my name on it. All of those belts, they all have my name on it. I am just going to have top go around and start picking them up.
RC: Is there anything else you'd like to say to your fans in closing?
SC: Let the fans know that if they want to reach me they can at usscunningham.com and just keep their eyes on the fighters. Don't turn your back on boxing because of bad decisions by the judges or bad call by the ref. Just keep your eye on your favorite fighter and just keep supporting boxing.
Also, you know I gotta give all my glory to God, that is where my power reside at man. And it's all funny because I didn't choose boxing; I came up as a street fighter here in Philly and I use to lie and tell people I was a boxer so dudes wouldn't really mess with me. You know how that goes…So when I got into the Navy I finally got a chance to get in the and the next thing you know I won my first amateur fight, I beat the Navy Light Heavyweight champ, the all Navy champ. So I was like man I can do this, so then from there I became National champ the next year with less than 15 amateur bouts. I'm like "God you gave this to me, you created me" he made me 6'3" with 81" reach. So I am like you know what, you gave me this, I am going to use this and work with it all the way to the top.
Send questions and comments to: rayocampbelljr@hotmail.com