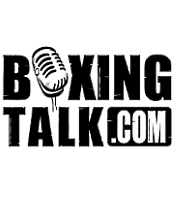 JA: How is everything going Shelly?
  "Life is going good, but no matter how good it is you're always going to have your little bumps in the road. Jeff Lacy is one of them. Jeff is a wonderful person and I did not expect the result that we had over in England. Hopefully Jeff comes back  better from it, I have the utmost confidence in Jeff to rise to the occasion and overcome this loss. Aside from this minor bump everything is going great." 
JA: I remember you doing an interview with Greg Leon and that you said that Jeff should knock him out in the 8th round. Did you underestimate Joe a little bit in this fight?
Shelly Finkel: A little bit of both. I overestimated Jeff's performance and I underestimated Joe.
JA: You know a lot about Joe as a fighter. Did he show you anything different in the fight that you hadn't seen before?
Shelly Finkel: Joe had Jeff's style down pat and Jeff didn't make the proper adjustments that I know he is capable of making. In the fight Joe held Jeff's left hand so Jeff couldn't throw his left hook.
JA: How did the fans over in England treat you?
Shelly Finkel: Before the fight very good. Like any fight even though it wasn't our hometown, we had a few fans, Joe's fans were a little more rowdy that I thought they should have been.
JA: Did Frank Warren and his company treat you well?
Shelly Finkel: Frank was a gentleman and treated us very nicely.
JA: Fernando Vargas is coming off a recent loss to Shane Mosley. How is Fernando doing?
Shelly Finkel: The loss motivated Fernando. He knows that he was coming on in the fight. He believes that if the fight had not been stopped because of the eye problem, he would have been the victor.
JA: Do you believe that the fight was stopped prematurely?
Shelly Finkel: Yes and no. He was able to punch but he wasn't seeing very well from the eye. I care about Fernando and never want to see him get injured.
JA: Fernando seemed like he was getting his punches off better than he had been in his previous fights. We saw signs of the old Fernando Vargas.
Shelly Finkel: Yes we did. Fernando knows that he has to make a few adjustments and he knows that those adjustments make the difference between a win and a loss.
JA: Is the Mosley rematch pretty much done already?
Shelly Finkel: Yes we are looking at July 15th as the tentative date.
JA: At the MGM or is that still to be worked out?
Shelly Finkel: It's still to be worked out but it's leaning towards the MGM.
JA: Lamont and Anthony Peterson are two up and coming prospects in your stable. You must be really pleased at the way they're progressing.
Shelly Finkel: I am very happy with their progress. Every fight we're having them stepping up a little. In April they're going to be fighting on Showbox. They are great human beings outside of the ring and they can fight well in the ring.
JA: Lamont and Anthony are a pleasure to talk with. Everyone in your stable is a class act outside the ring. Does that make it easier for you to work with them?
Shelly Finkel: The enjoyment that I get is the ability to work with people who want to improve themselves in their life.
JA: What enjoyment do you get out of managing?
Shelly Finkel: I enjoy having the opportunity to help some one become the best they can be. I was recently telling someone who is important to me that they are a lot better than  they think they are and that they should look at their positive qualities not their negative. Just as with a fighter when he realizes he is a lot better than he believes he is we can then hopefully bring him to the next level.
JA: Has the Marco Antonio Barrera-Rocky Juarez fight been solidified?
Shelly Finkel: Yes it has been. The fight is going to be taking place on May 20th in Los Angeles.
JA: Can you tell us the latest with Manny Pacquiao?
Shelly Finkel: We are looking at June 23rd for Manny Pacquiao- Oscar Larios in the Philippines.
JA: How important was it for Manny to get a fight in the Philippines?
Shelly Finkel: Very important. Manny wants to show his fans over in the Philippines that he has not forgotten them. Manny is very loved over there and he wants the people to know that he loves them also.
JA: Was it hard getting a fight in the Philippines
Shelly Finkel:  Not really. It is a little bit more work but Manny is such a star over there.
JA: There are not a lot of venues over in the Philippians so was it hard to get one?
Shelly Finkel: Actually the venue is going to be where the  "Thrilla in Manilla" was. We are very pleased about the venue.
JA: Manny is fighting Oscar Larios. What do you think of the fight and do you think the fight is going to go the distance?
Shelly Finkel: I think Manny will win. Hopefully the training in the Philippians and the crowd doesn't take him off his game plan. Manny should win and win in fashion.
JA: Another big fight coming up is Wladimir Klitschko against Chris Byrd. Chris says he has become a lot better fighter since they last fought and is predicting a win in the fight…
Shelly Finkel:[Cutting In]  I hope he feels that way because if he loses he won't have any excuses.
JA: There was a little bit of controversy from their last fight. Are you hoping in this fight that Wladimir proves to the world that he is the better fighter?
Shelly Finkel: Always. Whether my guy wins or loses, I hope that no one gets hurt in the ring. I hope that there is finality in this fight and that the winner will be the better fighter.
JA: Tell us about some of the up and coming prospects that you have in your stable?
Shelly Finkel: We have the two Peterson brothers [Lamont and Anthony]. I have Vanes Martirosyan who was our Olympic prospect at 154 pounds, Vanes trains with Freddie Roach. I have Nick Casal who just came back recently, Nick is 13-0- with 1 no contest. Mike Alvarado is really starting to make a name for himself, Mike is 12-0 with 9 knockouts.
JA: You have great up and coming prospects coming up through the ranks.
Shelly Finkel: I always try to get the best prospects out there. Like you and I, we get older, then we move on and we get the next generation of up and coming stars.
JA: Last question. Why do you love doing what you do?
Shelly Finkel: When I see my success with a youngster becoming something. The thrill of winning one on one, I don't find anything that is more exciting.
JA: Is there anything that you would like to say in closing to the fans on Boxingtalk.com?
Shelly Finkel: I love talking to the fans and I am available to Boxingtalk.com whenever they want.
Send questions and comments to: aldenjimmy@cox.net