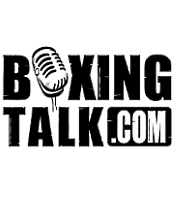 BT: First of all, how's training camp in Arizona going, and how are you feeling?
SL: Really good.  My trainer came here to work with me here and the sparring has been good.
BT: Let's review 2005, it was a horrible year for you, many fight postponements, due to both contracts and injuries and now it's been over 1 year since you've been in the ring.  How has your chest injury healed, and are you now 100%?
SL: First I was supposed to fight Chris Byrd for the title.  I was training for more than 3 months waiting for the fight to happen.  I think you'll find most people tell you this is not possible, for a heavyweight to stay training for so long and not get injured.  The injury just happened during sparring, just 2 weeks before the fight with Beck was supposed to happen.  I thought I could still fight and I tried, but it affected my punches and my movement and we went to the doctor and he said it was not possible for me to fight.  He told me to take 5-8 weeks off to heal.  After about 5 weeks I felt good and now, there aren't any remaining effects from that injury.
BT: How do you handle mentally, the string of disappointments?
SL: Well, you know, sometimes things happen.  We were scheduled to fight so many guys you know and every time something happened.  One guy didn't want to fight me, another wouldn't agree on terms, and in one fight I had problems with my immigration documentation, and then my injury, it was just a crazy year for me.  But that's all in the past now, and now I am absolutely 100% ready to go.
BT: What's next for you?  Jan 7th and then maybe a fight in March?
SL: Maybe, but right now I'm focused on the Jan 7th fight and we'll talk later about what's after that.
BT: Your last fight was a decision victory over Dominick Guinn in December 2004. Due to inactivity you could lose places in the rankings.  Do you feel you should be ranked in the top 10 at heavyweight?
SL: I think I deserve it.  When I beat Guinn he was in the top 10, at number 8, so I think I deserve this ranking.
BT: Do you still want to fight Own Beck?
SL: You know, before there was only one reason I wanted to fight him.  It was because he was rated higher than me, but right now, why?  There's no reason to fight him now, we don't stand to gain anything.  But maybe, we'll see what happens after his and my next fight.
BT: Well, Sergei I ask because there are stories out and talk among fighters that you and Beck are or were going to fight Jan. 7th.
SL: No, definitely not.  This is not true.  I have no intention to fight this guy.  I haven't had much time to prepare for this fight and we're preparing for a tune-up type fight to get ready for something bigger in our next fight.
BT: You're only loss was to Maurice Harris in Atlantic City.  Can you tell us what happened to you in that fight?
SL: I won't take anything from that guy.  Harris was a very good fighter and came to the ring very prepared.  But I think everyone knows what happened.  I came into the ring very sick, didn't feel good and it affected my performance.  But that fight changed my life, and thank god for that.  I took from this fight, I changed a lot and am a totally different fighter now.
BT: You've changed a lot since that fight, including your entire team.  How have things been working with trainer Kenny Weldon?
SL: Kenny's a great trainer, gives me everything that I need, corrects me when necessary.  He's just a great trainer.  Also, I want to mention Tim McClellan, my strength coach.  He's done a lot of work with me and helped me a lot.
BT: After you fight with Guinn, you signed with promoter Don King.
SL: Yes, we signed with Don because he promised me a title shot.
BT: Can you tell us a little about your amateur career and achievements?
SL: I've faced so many guys you know.  I beat Audley Harrison in the European Championships, very close fight.  I won bronze medal in 1997 World Championships.
BT: Nikolai Valuev just won the WBA Heavyweight title in Germany.  Do you know him from amateurs or training?
SL: First time I met him I was 17.  We were fighting in same tournament, but he was Super Heavyweight and I was Heavyweight, so we never fought.  But after I turned pro we were supposed to fight.  I had 2 fights in my country (Belarus) and one fight there in Russia, and there were announcements that we were going to fight.  And I was supposed to fight him next, but it never happened because I came to the U.S.
BT: What is your visa situation?  Are you now able to travel outside of the U.S. to fight?
SL: Oh absolutely, I don't have any visa issues now, I have a green card.  As long as I get enough time to prepare for the fight and the right money I'll fight anywhere, anytime.
BT: How do you feel about the political situation in Belarus?  Have you ever thought about doing something similar to Vitali Klitschko in Ukraine and maybe someday run for office?
SL: Oh you know, I just stay away from politics, I don't like this stuff, it's not for me.
BT: Anything else you'd like to say to the boxing fans?
SL: I will fight anybody, I will face anyone in the ring, I just want it to lead to me fighting for a world title.  I don't care who or where I just want to win a world championship.
Send questions and comments to: bluedanes@sbcglobal.net