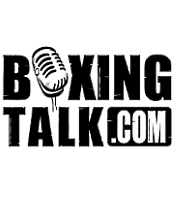 BT: Sergei, first and foremost, congratulations to you from Boxingtalk.com for capturing the WBO Heavyweight Title.  It was an exhilarating fight from start to finish and one of the exciting Heavyweight title fights in recent memory.
SL: Thank you very much.
BT: You certainly made your way through a ton of adversity to get to this point.  You had many doubters who thought you couldn't beat Brewster, some even quite insultingly lumping you into a group with Lamon's previously defeated European challengers.  You faced unfulfilled contracts, scheduled fight dates, changing opponents, and a long layoff along with a serious injury.  You overcame it all to become Heavyweight Champion of the World.  Describe what you are feeling emotionally right now.
SL: I feel so great, to have just won the Heavyweight title is just awesome, everything since then it's been so awesome.
BT: Talking with you previously, it was obvious that you had a ton of respect for Lamon Brewster before the fight.  After such an epic battle, has it grown even more?
SL: Oh absolutely, this guy is just such a tough guy.  Like he said, he took his cap off and I also take my hat off to him.  I knew before the fight that he fought with his heart, but during the fight, he took many really hard punches from me, and just it was amazing, he took it and fought me back.  This guy, he just has a big, big heart.
BT: There in the 9th round, you had him hurt and in trouble, it looked like you were about to knock him down or out.  Were you surprised he stayed on his feet?
SL: Yeah, absolutely, you know, I beat him so hard.  I said to myself, "DAMN!!"  This guy was still standing; it was just amazing.  I couldn't believe it; he took it and stayed standing.
BT: In the 7th round you found yourself in trouble taking a lot of shots from Lamon in the corner and decided to take a knee.  It proved to be a very smart tactic.  Was this something you had discussed with Kenny during training as a possible maneuver to get out a possible TKO situation?
SL: Oh no, it wasn't something we planned, it just happened like that.  But everyone knows, just look at his record, Lamon's got power; he's a one-punch knockout kind of guy.  Yeah, he hurt me, like I said after the fight, he hit like a mule.  But I took his punches, and I knew it was near the end of the round and I decided to take my knee, because I didn't need to prove anything and I needed to take the time to recover.
BT: A major aspect of your game plan was to stay outside of Brewster's range and establish your jab.  This was working effectively but at times you still decided to stand inside and trade punches where he is very dangerous.  Why?
SL: First of all, I love challenge.  And we thought that they figured I would fight them like every European guy, stand outside, pull out and try to box him and move.  And Kenny and I talked about it and I said, "how about if he wants to fight, I will not run from him," and Kenny said, "no, don't run, just use your legs, use your jab, move from side to side, and stay low."  But after awhile during the fight, I said to him, "what the hell, I'm backing him up."  And he said, "Ok if you want to try that, if it's good, why not go for it." For this fight I didn't need to do this though, I needed to use my brain, my legs, and all my abilities.  And also you have to realize that when you are fighting for the championship of the world, even though it's boxing, you have to show something to beat the champion, especially the type of champion Lamon was.
BT: Obviously it is up to the promoters and managers, but if you had a preference, would you want to rematch?  Do you want to unify the titles?  Is there anyone in particular you want to fight?  Is there some personal reason why you want to fight Vlad Klitschko?  What's your next goal?
SL: I'm not really sure right now, but absolutely I would love to rematch him.  He is deserving of a rematch and if he wants one, I'll give him one.  But you know what, I'll be even better next time believe me, so he'd better think about it.  I would love to unify the belts, and I will fight any of the current champions.  I beat the guy who was the best of the champions, so what else is there for me to prove?  I don't want people in the Soviet Union to think I'm afraid to fight somebody like Klitschko.  I'm afraid of NOBODY.  Look I didn't fight for 15 months and I beat the best guy!  Just give me the chance and money and I'll fight anybody.  My goal now is to get better and better and win all the titles.  I'm still learning and Kenny helps me a lot.  I work hard in the gym, that's my secret, work hard!
BT: What does your victory mean to your family back in Belarus, and to the people of your country?
SL: It means a lot.  I wanted to show kids in my country that "big dreams come true."  You just have to believe in yourself and never stop.  It's been unbelievable in my country.  I just received a letter from the president.  And my phone's been ringing off the hook.
BT: Do you know that UFC Heavyweight Champion Andrei Arlovski is also Belarusian?
SL: Oh yeah!  I don't know him personally but I've seen him fight.  Those guys are real warriors, I love that stuff.  Before boxing I wrestled 3 years, one Greco-Roman and two freestyle.
BT: Thanks for the interview Sergei, and thanks for leaving your heart in the ring and giving the fans one of the best fights this year.  Perhaps we can have you back to chat with the boxingtalk fan's next week in chat.
SL: Thank you!  And absolutely, I would love to.