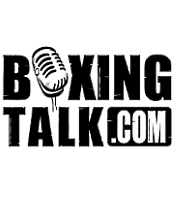 JA: What's good Scott? How is everything going?
  "Everything is going good. I'm really excited about this fight; I'm getting the chance to fight for one of the most prestigious titles in the world and I plan to make the most of it." 
JA: Are you looking forward to fight Jeff Lacy after all the drama that went in with the Danny Green fight?
SP: Oh yea, you have no Idea. I really didn't want to fly all the way to Australia, and all I was doing it for was for the payday and then moving up the rankings and then being the mandatory for the WBC title against Marcus Beyer. My ultimate goal is to become World Champion. So I wasn't really looking forward to that. Danny Green ended up going to California to spar with some guys that emulated my boxing style and he got his back broke, I don't need to say anything more (laughing). Then Jeff was supposed to fight Calzaghe in Whales, England and Calzaghe ended up breaking his hand. It just seems things fell into place. I did a little bit of sparring with Jeff Lacy a few years back and he told me that if I get a championship that he ever wanted he would make sure that I got well paid. Well unfortunately he became a World Champion before me and fortunately he gave me the opportunity to fight, even though I'm not a mandatory. He's a man of his word and I really appreciate him giving me the opportunity to fight for a World Championship.  
JA: You have been through a lot this past year with out getting any fights. The old saying goes "good things happen to those who wait."
SP: Yea, I can't be waiting to much longer man. I'm very excited about this opportunity. I just thank Jeff Lacy for giving me the opportunity to fight him.
 JA: So when do you begin training camp for this fight?
SP: I've been in training for a little while now. As soon as I find out where and when the fight will be taking place than I will make a determination of where I will go for training camp.  
SP: So tell us what you know about Jeff Lacy. You were telling me that you sparred with him, what was that like?
JA: First of all I would like to say that he's a great champion, very likeable guy. He won a silver medalist in the Olympics. So far he has had a great carrer and I'm to spoil that a little bit. As far as his fighting style, he has all the attributes. 
SP: How do you feel about possibly becoming a World Champion after November 5t Does that make you excited?
SP: Yea, I mean what you think (laughing). It's almost surreal and sometimes I don't believe it. Every now and then I go "Holy shit" I'm fighting for a World Championship. Jeff's my enemy when we get in the ring and I'm going to try to bust his ass and by all means he's going to try to do the same to me. I can't thank him enough for giving me the opportunity, he like my friend giving me an opportunity. But I have no problem beating up my friend in the ring.  
JA: Is making the weight going to be a problem for you?
SP: I don't know that's a good question. I haven't had any trouble making weight. My last 5 fights have been at 168. And who knows I have been in the gym but never had to suck off the weight. I should be ok making the weight.  
J
A: You have been out of the ring for almost a year now. Will it take you a few rounds to get your feet back under you
?  
SP: I can see if I didn't do any sparring or anything than that would be a different story. You knock all that rust off when you get in the gym and start sparring guys, all that rust comes off come fight night.  
JA: Now is there anything that you would like to say to the Sandman fans and all the boxing fans on Boxingtalk.com?
SP: I'd like to say that I'm going to do my best. GOD willing I will pull out all my bag of tricks that night and becoming World Champion.
Send questions and comments to: aldenjimmy@cox.net