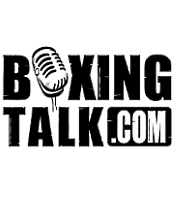 Soliman Gunning for Hopkins but Must Get Past Julio First
By Curtis McCormick 
Middleweight Sam "King" Soliman sees action tonight as part of a huge card from the Vodafone Arena in Melbourne, Australia. The power packed card features IBF number one challenger Soliman facing Colombian knockout artist Miguel Julio as well as Robbie Peden's rematch against Nate Campbell for the IBF Super Feather belt. Also on board are Shannon Taylor, Sharon Anyos, Dale Westerman, Michael Katsidis, and Adam Vella. Main Event Australia will screen the action live Down Under on a pay per view basis. Boxingtalk.com spoke with slippery Sam as he was getting ready for this dangerous bout against the heavy handed South American and you can't miss what he had to say about this fight, his career and his upcoming mandatory challenge against perhaps the pound for pound best fighter in the world today, Bernard Hopkins.  
Sam Soliman, 29-7 (11), comes into this bout against Miguel Julio riding a seventeen fight win streak during which he's stopped seven of the last eight opponents. The Melbourne native hasn't lost a contest since his highly controversial split decision setback against future WBA super middleweight titlist Anthony Mundine in 2001. Since that time the thirty one year old Sam has picked up a number of Asian - Pacific regional title belts and the growing respect of fight fans the world over, having appeared in Britain, Japan, Australia and the US. 
Can Soliman keep the ball rolling as he awaits his chance to overthrow the longest reigning middleweight titlist in the history of the game? Will he continue on the victorious path and dispose of the tough Colombian Julio, 34-5-1 (30).  Soliman is nothing less than confident and realizes that when on the scent of the biggest game, it doesn't pay to duck any scraps along the way. "I'm feeling good and ready to go," he said "Everyone's asking me why take the risk by fighting somebody with so many knockouts to his credit when I'm the IBF number one contender. Julio has 30 knockouts out of 34 wins but if I'm worried about guys like that, then where am I going to go with people like Bernard Hopkins?" 
Julio has previously shared the ring with quality fighters such as Mikkel Kessler, Aaron Mitchell and Kiriono Garcia but has yet to capitalize on his evident punching power against such accomplished foes. Soliman has thoroughly studied the opposition and prophesizes that the Colombian will find the target much harder to hit than the many domestic victims that Julio's reputation has been built on. "I watched the tape of his fight with Mikkel Kessler," he said. "It's easy to hit people with overhand rights when they just stand in front of you but I think Julio found it wasn't so one sided when he got in there with someone like Kessler. He doesn't come through with the goods when he comes up against anyone of that caliber. Whether I stop him or beat him on points, he's going to get the same treatment from me as when he fought Kessler." 
That treatment could be rather severe as not only has Soliman become more efficient at stopping what's put in front of him, he remains as frustrating as ever to pin down. "The Ghost" is a master of angles and tends to first take away the opponent's jab before shutting down the entire offense with a flood of razor sharp counter punching. The Australian plans nothing less against Julio, with full attention paid to the opponent's particular brand of danger. "Miguel Julio comes forward and has a lot of power," said Soliman. "Not the trickiest boxer I've ever seen, but I'll just move mostly to the right to stay away from that big right hand, going a little bit to my left to confuse him. For the first couple of rounds I'll get comfortable and see where he's at, get him a bit frustrated, make him start reaching with that right hand and then I'll start picking it up. I'm not going to start right away, bam, bam, bam, like I normally do from the word go because you've got to respect a guy with thirty knockouts on his record, even if they were all in Colombia, there's just no way around it." 
This past weekend's Bernard Hopkins - Howard Eastman title fight certainly caught the attention of Soliman for obvious reasons. The Australian lost his Commonwealth title to the Englishman in 2000 and like every other middleweight in the world is gunning for the forty year old champion. "Eastman fought great for five or six rounds and then in the middle rounds did some special things," he said. "I think he got intimidated though by Hopkins, who looks like you can hit him but wasn't as hittable as the fighters Howard Eastman's been knocking out. All of a sudden he's not as comfortable as he normally is but I've never seen Hopkins box and move quite like that. He would belt Eastman with a couple and then spin him or hold him. At the end of the day, he's such a warrior, Hopkins, and if he needed to go thirty rounds, he could do the thirty. You've got to respect the man." 
"Do you know how nervous I was that Hopkins would get beat against Eastman?" laughed the Melbourne man. "I know I'll get my revenge against Howard Eastman, there's no rush, but I want to beat a pound for pound great in Bernard Hopkins and then fight Eastman again. Eastman is thinking now that he'll never get another title shot but he's wrong, he's so wrong, because he will get another shot. Not against Hopkins but against a guy he already beat and that's me. My management team will disagree with me because the money probably won't be right but I'm confident I will get my revenge against Howard. He's the only guy that's beaten me fair and square and I want to get my revenge. Eastman was the better man that night but I want to look at myself in the mirror and know that I beat the guy that beat me. Just like Ali who reversed every defeat except at the very end. That's the real warrior way, that's old school." 
Sam Soliman says he can do what no one else has been able to achieve in twenty tries and that is take a title belt from Bernard Hopkins' iron grip. The Philadelphian is logically nearing the end of his brilliant career and is mainly focusing on big money fights against the biggest name opponents in several weight classes and as a result, Soliman's dream is by no means guaranteed.  Still, the awkward "King" Soliman thinks he's got the champion right where he wants him. "Fighting me is the very next mandatory defense Hopkins has to make," he beamed. "The last time he made a mandatory IBF title defense was against William Joppy and Hopkins has 90 days from March 5th. So now he has until June to present a contract for a fight later in the year or he will get stripped of the belt.  
"In other wards, my management team has cornered him and now he's got nowhere to run. All I have to do is keep winning and the fight will happen. My manager Stuart Duncan and promoter Dan Goosen have helped me so much to get where I am. Dan has done such good work in the sport, for fighters like James Toney, Glen Johnson and Robbie Peden, to name a few. He knows what he's doing. 
"After I fought Ray Joval for the second time and beat him, people were saying that I should base myself in America. Australia is my home however and I'm fortunate enough to have the biggest promoter in the country behind me at the moment, Tony Caradonna, and you'll hear a lot more from him in the near future. On this bill Tony is holding one of the biggest shows ever in Australian boxing with six main events on one card. Robbie Peden is fighting for an IBF title, Sharon Anyos is the WBF champion, and Shannon Taylor is on the bill along with me, Adam Vella, Dale Westerman and Mike Katsidis. He's just put together the card of all cards here. It'll be played on Fox, pay per view, and he's even flying in Bob Sheridan as the commentator for the show. Dan Goosen is flying in as well. With Tony Caradonna, Glen Wheatley, Dan Goosen and Stuart Duncan in my corner, we can't go wrong. I can't wait to come to America and show the fans there my abilities in the ring and how entertaining I am to watch fight." 
Boxingtalk.com would like to thank Sam Soliman and Stuart Duncan for making this article possible.
Send questions and comments to: thomaspointrd@aol.com