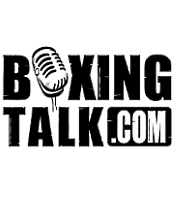 GL: Kassim Ouma was highly regarded as one of the toughest fighters in the world. Did you ever think the fight would be so easy for you?
"You're right he's one of the best fighters in the world, and I prepared hard for the fight. I didn't expect it to be that easy but I knew I was going to win the fight."
GL: What are you hoping this surprising upset wins does for your career? Don King promotes every other junior middleweight champion, is unification on the horizon?
Roman Karmazin: "Yeah I think there will be unification and I'm really looking forward to it. We're not sure when my first title defense will take place, but for me it's the sooner the better. I'm ready to start training tomorrow if I have to."
GL: Which one of the other champions would you like to fight the most?
RK: "Ricardo Mayorga. I know he hasn't fought yet but I think he's going to win the title. I think it would be a great fight but again, I know I will win. They are all some of the best in the world, so it doesn't really matter but if I had my choice, I would want to fight Mayorga."
GL: There's been rumors circulating that Ouma was sick coming into the fight. Do you feel you fought the very best Kassim Ouma? If so, do you feel these rumors take away from your victory any
?
RK: "First of all, if me and Kassim had ten more fights I would win all ten of them. Kassim hung out in the hotel till one in the morning days before the fight and he didn't seem tired then."
GL: Do you think Ouma took you lightly?
RK: "I don't think he took me lightly, I think every real champion takes every championship fight seriously."
GL: Some of the other guys in the division like Wright, Forrest, Spinks, Quartey and Vargas don't hold any belts, but are all bigger money fights for you than any of the champions. Would you prefer big fights with the names I just mentioned over a unification bout?
RK: "I would prefer a fight with Winky Wright over all of them, but I want to make the biggest fights out there. I want to fight the superstars more than unification bouts. I would take any big name over any unification."
GL: You mentioned Mayorga as your preference earlier, does that mean you'll be in Chicago for his upcoming title fight?
RK: "Unfortunately, I'm probably going to have to watch that fight from Russia. I'm leaving for Moscow on a one week press tour next week. Now they're calling me a National hero in Russia, so after the press tour maybe I'll fly back for the fight but I don't know yet."
GL: How do you feel about becoming a virtual overnight National hero in Russia?
RK: "I don't think it's really sunken in yet. I'll be able to answer that better when it's over."
GL: Is ther anything you'd like to say in closing?
RK: "Thank you to all of the American fans. I never imagined after this fight that I would get such a huge reception in Las Vegas. I went to the Hopkins-Taylor weigh-in and people were coming up to me, congratulating me, asking for autographs and pictures. I realized that the American boxing fans truly understand boxing and appreciate good boxing. Receiving that respect was just a wonderful surprise and it felt good for people to recognize my talent."
Send questions and comments to: gleon@Boxingtalk.net