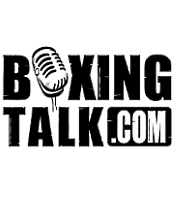 Boxingtalk.com hooked up with junior middleweight contender Rodney Jones 37-3-1 (22KO). In this must read interview we talk about a possible upcoming title fight against IBF champion Roman Karmazin. Jones earned his shot at Karmazin by unanimously decisioning Raul Frank in an IBF eliminator. Boxingtalk welcomes Rodney Jones!
BT - Rodney bring everyone up to speed on what's going on with you as of late.
RJ - Right now negotiations are taking place for me to get a shot at the IBF World Title against Roman Karmazin.
BT - And of course you earned that fight opportunity by beating a tough Raul Frank in the IBF title eliminator fight,  how would you grade your performance against Raul Frank?
RJ - Well you know Raul is an awkward fighter, the first time I fought him the fight was ugly, he ran and grabbed. The second time I fought him, he tried to do the same thing, and I just outboxed him. I thought I did well, and I have confidence I'm ready to move on to the next level.
BT - So it's fair to say that you feel better about your performance the second go around with this guy.
RJ - Yea, I didn't allow him to grab me the second time, every time he tried to grab me I let my hands go.
BT - I want to get back to this possible fight with Roman Karmazin, negotiations are ongoing now?
RJ - I heard that they are, from what I heard negotiations are taking place, but I am not 100 percent.
BT - If this fight happens, what do you have to do in order to beat him, he's a pretty tough guy?
RJ - He's a tough guy. I sparred with him last year, so I had a chance to feel him out. I got to see what his weaknesses are. He doesn't like a lot of pressure, and constant movement. We know how good he is, but we will be equally as good, and ready.
BT - You beat Teddy Reid, talk about that fight.
RJ - Teddy is a tough guy, he comes to win. He likes to throw bombs now and then, I just had to outbox the guy, and keep him off balance. I made him frustrated.
BT - Rodney, you beat Antonio Margarito? I looked at Boxing Recs, and saw a fat L next to Margarito's name, and there's your name with the geen W(laughs)
RJ - I was excited when I got the call for that fight, I was glad. I was happy that they were willing to fight me. I beat him almost every round in a 10 round fight.
BT - In fairness to Margarito, he's come a long way in his career since losing to you. How do you think you would do against Margarito now?
RJ - Well you know, one thing about him is he likes to throw a lot of punches. Margarito is all about angles, and positioning. Margarito has problems with people that can punch hard. The guy comes at you IF he doesn't think you're a threat to him, but if he knows you can punch he'll think twice about jumping right in there.
BT - Rodney, you're one of the best Jr Middleweights in the world, what's the deal? Why haven't you had any love from the boxing sites Rodney? Where you been at man? (laughs)
RJ - (Laughs) well I think a lot of that has to do with the right fights, and training, and getting ready, and having time to train. It's about being in the right position.
BT - Where would you like to see your career this time next year?
RJ - I would like to be fighting the best in the business. People like to see exciting fights, and I think I can bring that to the table.
BT - Talk to the boxing fans out there Rodney, wrap it up.
RJ - I want to tell the boxing fans out there that I think  I bring something to the table for every fan. I can punch, and I can box, I can do both. I bring both aspects of the game into the ring.
Send questions and comments to: bradcooney@boxingtalk.com