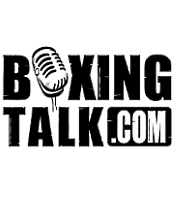 Video Interview By G. Leon Transcribed By Jose "OnFire" Aguirre
Greg Leon: Rock, everybody wants to know can you give us your thoughts on Riddick's comeback? He's talking about coming back on September 25th in Oklahoma against a nondescript opponent.
Rock Newman:"Back in 96' I encouraged Riddick to retire. It was the best thing for his life and for his family. I still think it is better for him to be retired. You have to respect someone that's thirty-seven years old, obviously they have the right to make their own decision to come back whether I agree with it or not. One of the things that concerns me is the fact that they are talking about a September 25th. fight. I have som prety good reliable sources that Bowe hasn't sparred one round. And the thought that he would fight twenty-one days after not having fought in eight years without doing any kind of serious sparring is frightening. I will root for him. If it were on broadcast television I wouldn't watch it. I'm just hoping the best for him. Frankly I hope he has a better judgement and refuses the temptation to come back in the ring."
GL: I spoke with Riddick recently and he sounded alot better than he id on that HBO documentary they did. One of the things he told me was that he passed all of his physicals with flying colors. Do you believe that?
RN:"Well, I don't have any informationto prove it otherwise. I would assume that there's some regulations there in Oklahoma even if it's not like a New Jersey like state or a Nevada state. I've seen a couple of articles that bring up prospect of Bowe ending up like a Greg Page and that is something that is just, personally, very frightening."
GL: Do you think that there's any chance that he can come back and make his comeback a successful one?
RN:"You know what? As the eternal optimist that believes in human nature I remain a prisoner of hope even when maybe even be the smarter to think the contrary. Anything is possible and  don't discount that that's a possibility. I don't think it's likely. That's why I'm saying, I'm wishing the best for him and I'm hoping that my concern and my fear is misplaced and wrong and that he could, if that's his desire to get back to the top of the hill in the heavyweight division i wish him well. I just could not be a part of it."
GL: Another thing Riddick told me was that as far as his brain damage, when he had that case and he said he had brain damage, he said that was something that the people around him told him to say to try to get sympathy from the system.
RN:"I think that for Bowe to say that is very, very irresponsible. He had a legal team that was an outstanding, very credible legal team that did what they could within the confines of the law to try to keep him out of prison and to minimize the impact that his actions had. In doing so they had him thoroughly tested and they were able to use the evidence from psychiatrist and psychologist to demonstrate before the judge that there was some issue that there was some damage that could have caused him to behave in an irresponsible way. But the damage that was done could be repaired if he didn't fight because the damage that was done was low damage and thatc an repair itself. I think it's unfair to his legal team and very irresponsible for him to continue to make that claim."
GL: If there was one thing you could say to Riddick what would it be?
RN:"To think about when he's going to be fifty-five years old, sixty-five years old and his kids are going to have kids and he's going to be a grandparent and asuming that he is financially well off like I think he is, Don't Do It."
GL: Thank you for your time Rock.
RN:"OK."