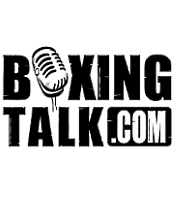 For those of you who may not know Roberto Benitez, I offer this introduction. Roberto was born on July 30th, 1980 in the Jacob Riis Housing Projects on the lower East Side of New York City. At 10 yrs of age, Roberto decided that he had had enough of the neighborhood bullies, so in order to better protect himself he took up the sport of boxing. It didn't take long for the amateur boxing world to take notice of this young man, as he compiled 10 National Championships, and in 2004 Roberto captured his 4th Everlast U.S. National Title becoming only the 5th person in history to reach such an impressive milestone. Later in 2004, Roberto Benitez became the first New Yorker since former Heavyweight Champion Riddick Bowe to be named to the United States Olympic Boxing Team.
Roberto Benitez immediately impresses you when you speak with him. He is a very well spoken and extremely intelligent, young man who enjoys writing Latin music and poetry when he's not in the ring. Benitez is the recipient of an AA Business Degree from Northern Michigan University, where he received a boxing scholarship through the USOEC program. Roberto makes it clear that being a role model to the youth of the world is something that he aspires to do. Roberto carries the last name of Benitez with pride, and also makes it known that the great Wilfredo Benitez is one of his lifelong idols. For those business minds in boxing, let it be known that this young phenom is a free agent and is keeping his options wide open and on the table. Boxingtalk just caught up with this young phenom out of N.Y.C. and discussed his future both inside, and outside of the square circle.
BT: Roberto thanks man... you step into the ring again on Nov 19th, talk about the fight a little bit.
RB: Actually I feel great going into this fight. There has been a change of opponent for the fight because the original guy dropped out, but I am feeling very confident that no matter who it is I will come out victorious.
BT: You have one of the best amateur boxing careers that I have ever seen, compiling 10 national titles and a spot on the 2004 Olympic Team. Talk a little bit about your amateur career.
RB: I got involved in boxing at 10 yrs old, I attended a Boys Club in N.Y.C. to better prepare myself in self defense. I enjoyed the 1 on 1 combat of boxing, and won my first fight, and got hooked. Boxing just grew on me more and more as I surrounded myself with other good fighters. Each bout I was more and more recognized. My amateur career took off when I fought in the 1996 U.S. National Junior Olympics at the age of 15. When I turned 16, I turned to an opened fighter, and won the U.S. National Golden Glove Championship. I ended up at the Olympic Training Center in Marquette Michigan where I was offered a boxing scholarship and trained with boxing coach Al Mitchell.
BT: Roberto you were selected for the U.S. Olympic team but did not compete in the Olympic Games, talk about how that came to be.
RB: I qualified for my spot in the U.S. Olympic trials and competed against the top 6 qualifiers. We all competed throughout the trials, and I was pretty much the last man standing, and in the box off it was the top 2 guys . The guy who comes in 2nd has to beat you twice to be able to make the team. I won the first night and was crowned for the U.S. team. But now you have a different system that makes you go through the American Qualifiers and compete against N. American and S. American countries. You have to be able to win there too and I  came up short in a bad political decision in Brazil.
BT: Roberto, you just recently turned pro and have a few fights under your belt. Talk about the transition from amateur to pro's.
RB: The transition is more mental than anything else. Also the scoring system is different in the pro's and there is more danger in the pro's. I feel the difference for sure. There is a big difference. You have to take your time and put your punches together and make them count. You have to learn to break your opponent down and counter better.
BT: What sort of fighter would you best describe yourself as being?
RB: I can fight all different styles. If I have to be aggressive, I will be because that's my natural way to fight. I would call myself a boxer. I fight smart and study fighters like Erik Morales. I do a lot of my studying by watching guys like Morales and I try to mix up my game.
BT: Let's talk a little bit about marketing. You racked up tons of titles as an amateur and aspire to be a World Champ. What's your plan in order to become a boxing contender and a name that will be recognized by all boxing fans?
RB: Of course hard work and dedication is first.  I would have to say you need to do your job inside of the ring first. I am from NYC and want to be known all over. I will showcase my natural skills and my image will be a player. I want to get involved in other things like acting and commercials and modeling. I have been offered these things as well, so I do have additional ambitions.
BT: Roberto you also have a passion for writing Latin music, and poetry. Talk about that some.
RB: Roberto Bentiez, the person outside of the ring, is humble. I enjoy writing music (in spanish), mostly Dominican music, where I am from. I love to do this in my free time when I am traveling, it relaxes me.
BT: I am guessing that a 10 time National Champ, and a former U.S. Olympian, doesn't get teased much about loving poetry (laughing)
RB: (laughing), NO! I am a poet in motion inside of the ring (laughing).
BT: Roberto, earlier you mentioned that you received a boxing scholarship. There are tons of kids in amateur boxing clubs across the country that don't even know about this program.
RB: The program is at Northern Michigan University and is called the United States Olympic Education Center. It offers scholarship opportunities for boxers to come up there and get a degree and train with Al Mitchell. It's a great opportunity with all expenses paid. You live in a dorm. They help you with books, classes, credits...etc..etc.. I encourage people to look into it, and take advantage of what they have to offer.
BT: Roberto, how does a kid, say out of  south central Los Angeles or the South Bronx, find out about this program?
RB: Go through USA Boxing and each boxing association should have the contact information to call.
BT: Roberto, you received a degree through this program?
RB: Yes I sure did and I was also able to train with top ranked fighters and was able to travel. Just get used to the cold weather! (laughing).
BT: Talk about the team that you have around you.
RB: I am training with a great coach named Ray Velez who I have known for a long time. He is my friend as well. Ray trained with great fighters like Juan Laporte and a few other good ones. I also have my representative, Paul Banteono, and Randy Wilds. I also keep in contact with coach Al Mitchell. I also rely on the support of my family and friends. I keep the people that I trust very close to me. I don't drink, I don't party, none of that. I am on a mission.
BT: Roberto... Jaidon Codrington is a good friend of yours. He was knocked completely out and layed motionless for several minutes the other night. What was going through your mind as you watched that?
RB: WOW! That's what was going through my mind. WOW, I kept saying that over and over. Jaidon is a good friend of mine. He's a great guy. We spent a lot of time together in Michigan at College and he was like a big kid. I was shocked the fight lasted like 18 seconds and nobody got a chance to see what kind of puncher he is. It happened too fast that night. I felt bad for him and I was very sad when it happened. I think he will be able to bounce back because guys like Roy Jones Jr went through that and came back. I heard through my coach, who knows his coach, that he will be fine and that he's ok. I hate to see a fighter like him go down because it makes me say 'wow, that could happen to me'. A lot of people can't believe that I am fighter because I don't look like a fighter. They ask me about the dangers within the sport, but I can't be worried about stuff like that because that's what will get you hurt...if you are dwelling on stuff like that before a fight.
BT: Roberto, what are your goals for the next year or so?
RB: I want to tell everyone that I am going to become the best known prospect out there. I will amaze people with my talent, my image, and my skills. I want all of my fans to stay tuned because this young spotlight will come to a network near you soon.