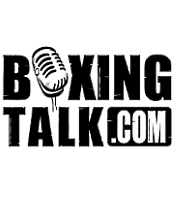 Ghost ready to make Diaz disappear!
With the highly touted Robert "the Ghost" Guerrero's last eight wins ending before the final bell could toll, any opponent of his would have more than his hands full.  This time around the next possible victim is Gameliel Diaz, a dangerous fighter who is on a 16-fight win streak, and one who is looking to give The Ghost is first loss.  However, the powerful Guerrero knows that he is in for a tough fight, and is looking forward to shine on this Friday's installment of ShoBox.  BoxingTalk recently spoke with the Ghost to get his thoughts on his most recent training camp, his plans for how he will fight Diaz, as well as what he has in store for his fans come 2006.
BoxingTalk:  Robert, you have a big fight coming up this Friday.  Give us your thoughts on preparing for this fight.
Robert Guerrero:  I've done the ususal things.  I had good sparring, and I did the basic bag work.  I spent time really learning the fundamentals of boxing, trying to keep things tight.
BoxingTalk: What are you expecting from your opponent, Gameliel Diaz?
Robert Guerrero:  I'm expecting him to come in and put the pressure on me from the start.  He will try to use his experience to break me down and make it a rugged a tough fight, but I'm ready for anything right now.
BoxingTalk:  Diaz is on a 16-fight win streak.  From what you know of him, is Diaz a step up from all your other opponents?
Robert Guerrero:  Oh yeah!  He's basically been undefeated for 4 years.  In his last two fights he went to Japan and came back with victories, which is hard to do in another county.  Diaz is coming game and it's going to be a good fight.
BoxingTalk:  Your last eight wins have come by way of knockout.  Are you looking to extend that streak?
Robert Guerrero:  No, I'm not looking for a knockout.  The main focus is to do what I've been working on in the gym and to have fun with it.  Look at what happened recently to Steve Luevano.  He came in 29-0 against Martin Honorio looking to knock Honorio out, and he lost.  Nine times out of ten, when you go in looking for a knockout you don't find it.
BoxingTalk:  Will this be your last fight for 2005?
Robert Guerrero:  Yeah, I'm pretty sure it will be.  If this fight turns out easy for me and something comes up quick, then I'll be ready, but this one will be the last one for 2005.
BoxingTalk:  How many fights do you want in 2006?
Robert Guerrero:  I just want to fight, but I think somewhere around 5 to 7 fights.
BoxingTalk:  When do you see yourself going for a major world title?
Robert Guerrero:  Hopefully the beginning of next year.  I'm with Shelly Finkel now, and they're doing a great job moving me along.
BoxingTalk:   How has this training camp compared to your previous ones?
Robert Guerrero:  This is the best training camp I've had in my entire life.  After knocking out my last opponent Sammy Ventura in the first round, I was able to go right back into camp with no layoffs, no injuries, and already in shape.  I just had to work on my craft and improving it.  I didn't need to get into shape because I was already in shape.
BoxingTalk:  What is your greatest weapon that insures victory come December 2nd?
Robert Guerrero:  First, I have to say it is having the Lord Jesus Christ on my side.  Other than that, it's my jab and my right hand.  A lefty that can jab is dangerous fighter.
BoxingTalk:  What is your prediction for your fight against Diaz
?
Robert Guerrero:  My prediction is that it will be a good fight.  I'm ready to go the distance.
BoxingTalk thanks Mr. Guerrero for taking the time to speak with us.  We wish him continued success both in and out of the ring.
Send questions and comments to: Dnick@boxingtalk.com