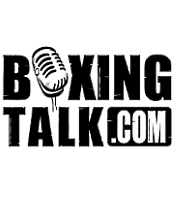 Rico Hoye vows to put all his opponents to sleep in '06
RC: What's going on Rico?

RH: Man I am just chilling trying to get ready, I am suppose to be fighting February 17th out here in Phoenix. So I am just getting ready to go out to California and start my training.
RC: Before we get into your February 17th fight, why don't you tell us about your most recent fight on the non televised undercard of the Winky Wright Sam Soliman bout that took place four weeks ago?
RH: It was just a six round fight. Pretty much I called up Chris Middenorf, Gary's Shaw's match maker and asked him could he possibly get me something before the year ended, and he throw me in there with Derrick Whitley. He basically told me that the guy had like fifty fights, and he has never been stopped, and he told me to look to go the rounds. I was just excited to be back in the ring and end the year on a winning note.
RC: After being out for nine months how did you feel when you got back into the ring coming off of a loss?
RH: I felt pretty good. I looked at the tape not too long ago. It was pretty much a situation I felt like I had a lot of ring rust, because I really didn't into the fight until like the fifth round, until the end of the fifth round and by that time the fight was over with. He was a tough dude, but he was slow so he was easy to outbox. Basically like in the fifth or sixth round I caught him with a couple of good shots and I feel within myself that had it been an eight round or ten round fight, I would have been the first dude to stop him, because I had him doing the dance a couple of times.
RC: We haven't spoke since your loss to Clinton woods, and prior to that you were on a hot streak there for a while when you beat then undefeated Prince Badi Ajamu, and then went on to beat respectable names such as Donnell Wiggins, Richard Hall, and Montell Griffin to position yourself at a shot against Clinton Woods for the vacant IBF Light Heavyweight title. You lost that fight via 5th round TKO, and it was never shown in America, why don't you tell us what happen in that fight?
RH: Basically it is like this, the horror of the story is this. I went into that fight the worse I have ever been in my life. It wasn't even physically it was more so mentally. You can talk to B.J Flores and ask him, I didn't have any sparring for that fight. I had maybe two or three good sessions of sparring where I actually got a few good rounds in. The best sparring that I had was B.J. Flores, and that was like on two occasions, but I didn't get to spar many rounds in the whole training camp. We didn't have a heavy bag in camp, we didn't have a speed bag in camp, the only thing we had was a ring, and not to mention I didn't even have a coach because Danny Smith…. And the situation was, to be honest Fernando was the money dude and we were being dragged around all over the planet. For a while I was taking like 2-3 hours a day going to the gym, that was just going to the gym, that is not even counting coming back from the gym. Then he stuck us on Catalina Island, and the situation out there was **explicit**. The only thing I could do out there was run, I made sure I ran every single day, but outside of that, Danny would probably work with me like 10-15 minutes during the camp, and the rest of the time he was staring at his watch like "Dude, Fernando don't want nobody in here when he gets here, so you'll are going to have to get up out of here"
RC: (Cutting in) So you mean to tell me Fernando Vargas' gym that he works out at only has a heavy bag, a ring and that's it?
RH: yeah, and actually it wasn't even Fernando Vargas' gym. It was a makeshift gym where Rolando Reyes wanted… Fernando didn't even really want to go to Catalina Island. He (Reyes) wanted to go to Catalina Island for the **explicit** scuba diving. So when we get out there, they found an old place to make up a gym, and basically the whole gym took up the entire area. The first day I hit the heavy bag, I knocked the heavy bag down and they never put it back up. The speed bag was some bull **explicit** as well, and..
RC: (Cutting in) So at that point if you felt things weren't going good as you were preparing for the biggest fight of your career, did it ever occur to you to say hey look Danny this isn't working out, and maybe we need to fix things or go our separate ways at that point?
RH: Yeah… I mean I could have, but I was looking at it, and I am going to be completely honest with you, I looked at it like this is **explicit** Clinton Woods, I had the tapes of him and I was like as soon as I touch this dude he is going to sleep. I really started to feed into that **explicit**. Then the whole camp, the whole thing was "Rico, you gotta knock him out", so I went into that fight like if I don't knock Clinton Woods out I am not going to win, point blank period. That is all Danny told me, and that is all Rick Griffith told me. As a fighter you are suppose to listen to your coaches but when you are in the ring, you are suppose to do what you see. The situation was I am fighting for a world title with 18 fights, and I am fighting a dude that I know I am going to beat. There was no doubt in my mind, I was not going to loose to Clinton Woods, there is no way.
RC: So what actually happened when you got into the ring with Clinton Woods, I mean he stopped you in five rounds, and on paper looking at it and not knowing much of what went down, it just looks bad. Why don't you tell us exactly what happened?
RH: They stopped the fight to me in my opinion on some bull **explicit**, I got a copy of the fight and from what… I mean it was some garbage. I was not only fighting him, I was fighting him and the referee, dude within like four round took like four points from me. Every time I went to Woods' body or started to come on, the referee would stop the fight (Break the action) or warn me about something and by the fifth round I was completely frustrated. So when the fifth comes around, I got him doing the dance, I go to the body and dude stopped (Stopped the action) the fight. He was like that is another point, we come back and he took another point. He got some good shots off, and I give him his props because he fought like nothing I have never seen him fight on tape. He was a completely different fighter, he fought a hell of a fight, but he had some help. Then the Referee stopped the fight with one second left while I am still fighting back.
RC: Were you hurt we you were fighting back?

RH: He caught me with a couple of good shots, and I was dazed, I don't think I was really hurt, I still had my wits about me. It was a couple good shots, he hit me with like a hook and a good **explicit** right. He had me really wobbly earlier in the round, and if they had stopped it then I wouldn't have even contested it, but when they stopped the fight when they did I was basically getting my wits back. My head was getting cleared, I was fighting back and I was trying to get out of the way and dude (The Referee) jumped in and stopped the fight.
RC: After being off for nine months, coming off a loss in which you were stopped. I mean what was your mental like going into your last fight?
RH: I am stopping everybody mother **explicit** body I get in the ring with. That is how I am thinking. To me, like I said there was no words, if, ands, or buts about the **explicit** going into the fight. I don't give a **explicit** how many times we fight. He beat me that one time, and to hell with Roy Jones and Tarver that is the one fight I hope I can get back, just to prove a point to everybody that this dude cannot beat me. He beat me on my worse day, and I will give him that.
But put me in a situation like where I am in now, like where I feel I got a decent team, I got a hell of a coach, that is going to be loyal and be there. Danny Smith didn't even show p to the fight. I went into that fight without a coach, I couldn't warm up for the fight, and I went into the fight dry as hell.
RC: Wasn't the reason Danny Smith didn't get to with you because he had Visas or passport problems?
RH: I mean so they say, but he had Visas problems supposedly taken care of a year or two years ago when we were in camp with Jeff Lacy, because he was suppose to go over to England with Jeff, when Jeff fought Donnell Wiggins and Gary Shaw took care of all of that stuff. The dude that was working with me at the time, he told Danny he was going to pay for all of our paperwork at the same time. He was going to pay for Rick Griffith, Danny, my cousin, two other dudes, himself and me. He told Danny that we are getting our passports on this day, and to just be there. Danny's whole thing was "Nah, Rolando is going to take care of that for us." Danny just didn't want to go to England.
RC: So who is your new trainer now?
RH: I am working with Shadeed Saluki, his most notable dude was, he trained Lamon Brewster when Lamon beat Klitschko and Khali Meehan.
RC: How has that been coming along?
RH: To me it has been working out real good. He really fits my style as far as like…everybody was trying to make me out as like I am just this puncher, and I think I got way better boxing skills than I am at just punching dudes out of there. So he really has been pretty much just taking me back to my basics, and that is boxing, using my movement, and utilizing my height and my reach. So it has been going real good, because mentally and physically for that last fight I was in some of the best shape I have ever been in, in my whole life, and we were only in camp for like four or five weeks. So I can just imagine going into this next fight, we are going to have like two months together, and we should just get better and better as we move along.
RC: Tell us about your February 17th fight?
RH: It is just pretty much an up and coming dude. I think his name is Tony Ayala; he is Michael Carbajal's uncle. He pretty much got into a situation where one of the casinos is going to work with him out here; he is like an upstart promoter.
RC: Do you know who you'll be fighting and will there be any T.V. involved?

RH: No I don't even know who I am fighting, it is a ten round bout and I am the main event on the card, and there is no T.V. involved from what I understand.
RC: So how is that working out, you are doing a show with this promoter and you are still working with Gary Shaw as well?
RH: I am still with Gary, it is just a situation where I am working with my management. I am working with Jackie Kallen and Prentiss Byrd and they just got me in a situation to where I guess they worked it out with Gary (Shaw) and Bill Kozerski, the main promoters I have to just allow me to stay active and keep busy.
RC: So when will we get a chance to se Rico Hoye back in a televised fight of significance?
RH: I am hoping sometime in March. I told Jackie Kallen to give me another fight back, let me get this ring rust off of me in a couple fights and I can fight anybody in the world. The one fight that I keep looking at is Montell Griffin because that is like a dark cloud over my head. I keep hearing stuff about that, and he keeps crying like a little girl every time he does an interview. So I am like well just tell (Joe) DeGuardia (Griffin's promoter) and Shaw to make that match again.
RC: Is there anything else you would like to add in closing before I let you go?
RH; I just want to tell everybody that I am back. I took off for a minute, I had a bad outing in March when I fought for the title and I am just looking to come back in 2006 much stronger. I am trying to put everybody to sleep, and I am jus letting them know. They look at that TKO, and look at it like Rico Hoye getting knocked the **Explicit** out, but that was some bull **explicit**. Try it if you want to, anybody can sign the contract and we can do the damn thing.
Send questions and comments to: ray@boxingtalk.com