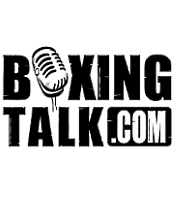 JA: Can I have your thoughts on the Winky Wright fight this past Saturday night? "
I think that Sam was tough and he came to win. He was throwing everything at him and he tried. I thought Winky could have gone to the body a little bit earlier and stopped a lot of his punches. It was a good fight."
JA: Did Winky impress you in the fight?
RG: He didn't really impress me; I think that Sam exposed him. If you can throw a lot of punches at Winky I think that you can give him a lot of problems. Sam showed me a lot of people a way to beat Winky.  
JA: Jermain Taylor and Bernard Hopkins fought a couple of weeks ago; can I have your thoughts on that fight?
RG: I thought that the fight was real close but Bernard did not throw a lot of punches to re-take his titles. If I fight Jermain I am damn sure that I will be in his chest and throwing a thousand punches a round (laughs). I'm going to try to win and get him out of there, I am not going to let the fight go to the judges.
JA: Now you and Jermain have sparred together in the past?
RG: Yeah we boxed together a lot so he knows that he can't deal with me on the inside. He will try to use his jab and move around me but that's ok because I have a plan B and I will be in his chest all night. It would be a tough fight for him and for my self. 
JA: Lou Dibella came on Boxingtalk.com and said that he wants to have Jermain fight in Arkansas first before anything. Is that something that your opened to, fighting Jermain in Arkansas?
RG: Yeah definitely, I have to be open because my name is not out there yet. I don't think there is a better way of getting my name out there than beating Jermain in his hometown. Hagler did it to most of the Philly fighters and that's how he got his name.  That's what I want to do; I want to go to Jermain's hometown and beat him there and get my name.  
JA: Do you think that a fight with Jermain will come about or do you think that they will duck you because of your recent encounters with Jermain?
RG: Yeah I believe that they will put him in the ring with because they will look at me and say, Oh he's been sitting around and look at his last fight  and they will probley overlook me. Jermain Taylor in his mind wont over look me.  
JA: 2005 has been a pretty good year for you. What grade would you give yourself for this year?
RG: I would give my self a C-. The James Obede Toney fight I should of knocked him out instead of letting the fight go the distance. Earlier in the year when I fought Levan Easley I should of gotten him out of there easily (laughs).
 JA: This coming year do you expect bigger and better things for yourself? Also do you think that the fight with Jermain will come about?
RG: Of course because I feel more focused, more hungry and I understand the game a lot more. I train harder, I watch what I eat and I don't let myself to get so heavy no more. I know that someone is going to slip up and give me a shot thinking that I'm the same fighter from the year before.  
JA
: How's training been for yourself and when do you think that we can see you in the ring next?
RG: Everything has been going great in the gym, I been working on some different styles. My conditioning is tremendous. My trainer Byron (Olgelsby Allen) has been telling me that I remind him off a throwback fighter because I go so many rounds. I do a lot of things similar to what Hagler and Hearns did. As for the fights this year, I do not have anything lined up right now, where waiting on the management team to come back and tell me when my next fight will be.  
JA: Byron, will you be in contact with Lou (Dibella) about the possible match-up with Jermain Taylor?
BO: I'm sure that Lou Dibella reads Boxingtalk.com and we want the whole middleweight division to know that Randy Griffin is putting everyone on notice. Randy is the next great thing in the middleweight division not Jermain Taylor. Randy is willing and able to fight any fighter who calls themselves champion and where not hard to find. Boxingtalk.com, the biggest boxing website in boxing, where letting it know that Randy Griffin is hear to stay, we are going to be doing big things in 2006 and the door is open to all comers. Randy is world rated. Jermain Taylor, Winky Wright and all the other guys out there are going to have to deal with Randy soon or later, it will be better now than later.
 JA: Would fighting in Jermain's home town be a problem for you guys Byron?
BO: Where ever the referee and where ever Jermain Taylor will be at is where Randy Griffin will be at. It doesn't matter where the fight takes place.
 JA: I know that Lou Dibella and Jermain Taylor read Boxingtalk.com and are most likely going to see this. Is there anything you would want to say to them and the rest of the middleweight division?
RG: Yeah I want to tell Lou Dibella, give me a shot! Winky Wright stop saying that no one wants to fight you because I'm here and ready to fight you, I'm the best middleweight coming up. Randy is here and is not going no where.  
JA: Byron do you have anything to add?
BO: No, Randy pretty much said it all. I just want to say that Randy has a lot of support in Philly and 2006 is going to be a big year for Randy.
Send questions and comments to: aldenjimmy@cox.net