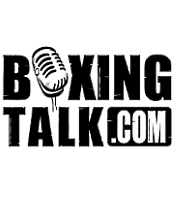 Boxingtalk.com just caught up with "Prince" Badi Ajamu (25-2-14K0-1D) and discussed his big upcoming fight against the legendary Roy Jones Jr. In this Boxingtalk exclusive, Prince updates us on how all of this unfolded, and he talks about what he must do in order to come away with a win. Prince makes it clear that he is honored to fight a legend in Roy Jones Jr, and looks forward to being named as one of the few that has ever
defeated him. Boxingtalk welcomes "Prince" Badi Ajamu
BT - Prince you have undoubtedly the biggest fight of your career coming up against the legendary Roy Jones Jr, give me your thoughts on this fight.
PBA - First of all as any wise man would be, I am definitely honored to be fighting a guy like Roy Jones Jr. I have a lot of respect for him for actually taking a fight with me, because anyone that knows me knows that I am
not a walk in the park, and I come to fight.
BT - How did you get word that Roy was interested in fighting you?
PBA - Well from what I understand, one of Evander Holyfield's attorneys, who also works with Roy made mention of my name. They looked at my profile, and they decided that I was a credible guy, and willing to fight. Roy wanted to come back against a good guy, a good fight, and I was a guy he thought he could beat to put him back in line to go to Europe to get big fights.
BT - I am guessing you have something to say about all of that (laughs).
PBA - Definitely, definitely, you're talking about a guy that understands the significance of a win against a Roy Jones. Any Light Heavyweight that has ever made any kind of money at all had to go through Roy Jones in
this era right here.
BT - Roy is coming off losses against Tarver, and Glen Johnson. Are you going to prepare for a fight against Roy Jones Jr as a guy with back to back losses, or are you preparing for the Roy of old?
PBA - That is the perfect way to say that, if you watched Roy in his last fight, he was very credible. Roy showed a lot of heart, and a lot of guts. I am not the kind of guy that writes a fighter off, and 'bingo' looked what happened, I am fighting him next. It's a deep situation because I am the last person to write a fighter off. I think Tarver always knew that he had the perfect style to beat Roy, and I think that's why he was so blatant with his comments before his fight with Roy when he asked him if he is going to have any excuses tonight. Glen Johnson is no walk in the park for nobody either. These guys that beat Roy are very, very credible guys. If you ask me if he's still credible, yes he's credible, and I am not just saying that because I am fighting him. Look, this guy got knocked out twice, and then he comes back and completes 12 rounds against one of the guys that knocked him out, that doesn't happen in boxing every day. if you get knocked out by a guy in boxing in the first fight, and you fight him again, in most cases you get knocked out earlier in the second fight.
BT - How do you beat Roy Jones Jr, do you try for the knockout? or do you try to out box this guy
?
PBA - If you come to beat Roy, do what Antonio Tarver did, which is fight your fight, you can beat him. Most guys that fought Roy were in awe of him, most that have fought him are in awe by him. You need to listen to
the people around you, like Buddy McGirt in my case.
BT - Of course Buddy McGirt is in your corner, who else is in your camp Prince?
PBA - I have a lot of great fighters around me, I have some of Philadelphia's top talent, The Mitchell twins, Stevie Johnson, Buddy McGirt, and my long time trainer Dave Brown. Together combined these guys can direct
me to a championship, I have no doubts in my mind. I couldn't be in better hands.
BT - Talk about how important it is for you to have a Buddy McGirt in your corner as this Roy Jones Jr fight falls into your lap.
PBA - God send, I call it a God Send. Things like this don't happen when you plan them, you can plan them, but it doesn't happen this smoothly.
BT - Have you heard of any possible venues yet?
PBA - Vegas at this point is out of the questions, due to other athletes involved, and that's all I can comment on that. It could be Mississippi, and it could be some other places as well.
BT - Prince, you got my curiosity up now, I live in Mississippi. Any reason you bring up Mississippi?
PBA - To be honest with you, I may have heard it was Mississippi, but I am not positive on that. I wouldn't be surprised if it was in Mississippi though.
BT - Talk about what a win does for you against Roy Jones, put it into perspective.
PBA - Well if you have followed Roy's career such as I have, and it's funny, officially he has been fighting longer than I have, when Tarver, and Johnson had their wins over Roy , before that both of those guys were kind of under the radar. After winning against Roy, both of those guys have made more money fighting each other, than any other terms, at any other time put together. A win against  Roy Jones would be a branding process for
a fighter.
BT - Talk about where you think your career will be this time next year
.
PBA - I would like to see my career  fighting the finest fights that the people want to see me fight.
BT - In closing, talk to the fans.
PBA - Well to my fans, and to those who don't know me. After the fight for those who don't know me, you will. I don't think there is anyone out there that loves Roy Jones Jr more than I do. I have followed Roy's career more than most people can imagine, I mean only people who truly follow Roy Jones would understand what I mean when I say this... For New Years, I do what Roy Jones has been doing for New Years, for many years now. I
will leave it like this, What I do on New Years, does not concern partying to bring the New Year in. I want to thank my fans for supporting me, I want to thank the fans out there that don't like me, because that makes me more determined.Look for a very exciting fight, look for a guy that will try to convince the people that this is my time now, Roy has had his time, and I am going to make the best of my time now.
BT - Thanks for joining us Prince, good luck against Roy Jones Jr.
PBA - Thank you for having me
Send questions and comments to: bradcooney@boxingtalk.com