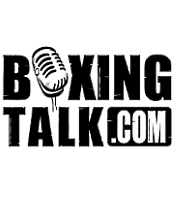 Co-trainer of Al "Speedy" Gonzalez
Al Gonzales will face off against Roberto Ortega on Dec 10th at the Aragon Ballroom in Chicago, IL. Gonzales is coming off an eight round unanimous decision against Derrick Moon in a fight that took place on September 10th. Before facing Ortega, Gonzales already has a date with Oscar Diaz on February 18th, 2005. Boxingtalk.com reached out to co-trainer of Speedy Gonzales, Patrick Doljanim and got his thoughts and views on their upcoming fight with Ortega, "Ortega is a seasoned guy" and what being in camp with Shane Mosley has done for their young fighter, "He was very competative with Shane in there and he learned alot from Shane". See what else Patrick Doljanin has to say about their young charge Al "Speedy" Gonzales.
Jose Aguirre: Al "Speedy" Gonzalez now has an opponent for Dec 10th, Roberto Ortega. How's training going for Al for this fight?
Patrick Doljanin: "It's been going great. He's coming off of about four to five weeks of work with Shane Mosley. He moved out to Las Vegas and he's been training over at the Top Rank gym with Jesse Reid, who is his trainer. He's got some great sparring over there as well. Things are looking good."
JA: Last time we saw Gonzales it was a unanimous decision win for Al against Derrick Moon. How has he advanced since that fight and what are you doing in preparation for a Roberto Ortega?
PD: "The thing that we've been working on with Al is getting him to relax more in the ring and not be so overanxious. He showed that in the moon fight. Probably to a fault because he had his opportunity to put him away. But just getting him to pace himself and not be overanxious and rush himself. Those are the things he's been working on. I think working over at Joe Goossen's camp with Shane and that experience, you can't buy that experience. It did alot for his development, for his confidence. Not that he lacked confidence but certianly when you're in the shadow of someone who is as accomplished as Shane is and I saw from one of the sparring sessions, Al is a natural right hander and he fought lefty the entire camp so we'll be probably see more lefty from Al."
JA: What do you know about Roberto Ortega and what do you expect for him? Or is he just a tune up for a fight against Oscar Diaz on February 18th?
PD: "I don't want to say that anything is a tune up. A tune up means you're over-looking somebody. You're setting yourself up for failure. He's a fight to help Al prepare for the Diaz fight. Ortega is a seasoned guy. His record isn't the most glamourous but he's been in there with everybody and I hope that it end in either a decision or a knockout and not a DQ because the last time Ortega was in Chicago he got DQ'd in that fight with Bazan which was just atrocious so I just hope he comes with his best game to win a fight and not get disqualified."
JA: Does a Roberto Ortega have what it takes to prepare Al for what Oscar Diaz is going to bring into the ring?
PD: "I don't know if he does or he doesn't. I think the work that Al's been getting in his training camp is more than enough to get him ready for an Oscar Diaz. I think training with Shane Mosley will get him ready for anybody. Are there better opponents out there than Robert Ortega? Absolutely. But there's no sense in taking on that kind of a fight when you've got a bigger fight in February."
JA: How has his confidence been since working with the Shane Mosley camp?
PD: "It's been high. He feels like he's arrived. He's one of the players. Anyin that kind of a camp and his confidence is going to go sky high. I don't care who the guy is. To be in the presence of someone like Shane, who is the nicest guy that I've met inside or outside of boxing. He's the most genuine, down to earth, good hearted person that I've had the pleasure of meeting. I can't said enough good things about Shane Mosley. That's the thing that really helped out. He knows what it takes being in that kind of camp, what it takes to prepare himself for his own fights. If the opportunity ever presents itself what he's going to need to do to train for a world championship fight."
JA: How excited is he to be working with the Mosley camp?
PD: "He was elated. He got a phone call from someone as he walked into Joe Goossen's gym and asked him how things were going and he said well I got to go because I'm training with Sugar Shane Mosley. And the guy on the other line said, no you're not, you're full of crap (laughs). He goes yes I am. Again, anytime you take a young fighter like that and put them in that situation it helps them elevate his game and confidence and lets them know there are things that are within reach. He was very competative with Shane in there and he learned alot from Shane. Shane told him, and I think this is what boosted his confidence and his resolve more than anything, Shane told him, keep working hard, keep training and listen to your people and you'll become world champion. And Shane was sincere when he said that."
JA: What can we expect from Al Gonzales come December 10th?
PD: "I expect a win....
JA: Can we expect him to go southpaw?
PD: "I think we'll see him switching off because going back to the Mosley camp. Al is a natural right hander but growing up he learned to fight lefty as well. Joe needed him to fight lefty to mimic Winky Wright and Al was able to do that. That gave Al more confidence and it helped him develop his southpaw style a little bit more as well. So I think you'll be seeing more of that against Ortega. That's one thing you'll probably see more of from Al, you'll see more switching."
JA: Is there anything that Team Gonzales would like to say to boxing fans at Boxingtalk.com and around the world?
PD: "The only comment really is to you guys. I'm a huge fan of Boxingtalk.com. I think you guys are dynamite. You're a credit to boxing. You help out all the boxers, whether you're on the way up or on the top. For that I appreciate it. Thank you so much."
JA: And thank you for your time.
CLICK HERE FOR MORE OF THIS EXCLUSIVE
Send questions and comments to: onfireboxing@verizon.net