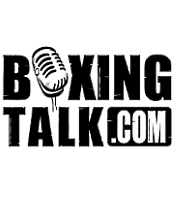 GL: How do you feel about the rematch with Hasim Rahman getting finalized?
"Honestly, I think nothing about it. I have time and now it's a matter of conditioning. First of all I have to be in good shape and then me and my trainer are going to figure out what we're going to do. We're going to sit down and watch the tapes we have. Basically we have all of Rahman's fights on tape so we're going to sit down and make the plan and we're going to go from there and look to execute our plan on August 12."
GL: What did you think of Rahman's performance against James Toney and do you think he's improved as a fighter since your first fight with him?
Oleg Maskaev: "It's not easy to say. That fight was a very busy fight for twelve rounds. I think Rahman has been looking better, but it's not easy to compare him to when I fought him until I get into the ring with him again."
GL: After your victory over Rahman there were several bumps in the road for you. The low point of your career came against Corrie Sanders, how were you able to rebound from those losses to get to this position?
OM: "What happened was, I lost my confidence. When I fought against the Canadian champion, I'm talking about Kirk Johnson, I almost knocked him out. My corner told me to finish him and I lost my plan with overconfidcence, trying to jump on him and that's how I got hurt. From that fight on I lost my confidence and lost a few fights I shoudln't have. It took some time and I built a new team. I'm talking about my promoter Dennis Rappaport, my manager Fred and Victor Reily. I've won ten fights in a row with my new team and eight of them by TKO. I think that a lot of people are telling me I look better than I used to because I got my confidence back. I always come to fight and I always come to win."
GL: You won the first Rahman fight via KO, are you expecting a repeat performance?
OM: "I'm not sure what's going to happen. It's definitely a different fight and I think he learned from the last fight. It's a different time and a different fight. He's going to try to knock me out and I'm going to try to knock him out too. So it's just going to be a great fight and the better man will win and walk away with the championship. There will only be one champion and that champion will be me."
GL: I know this isn't your concern, but how do you feel about fighting Rahman in a situaion where he's the last American heavyweight champion standing?
OM: "That's the reality. Klitschko and Valuev are big, tall, strong fighters and the same goes for Liakhovich. Their time came and now they're all champions."
GL: Does that mean your time is coming too?
OM: "We'll see, people will tell me when my time comes again."
GL: Do you think Rahman should have gotten the victory over James Toney or do you feel that a draw was a fair decision?
OM: "I think that Rahman clearly won the fight and I don't know how two of the judges scored it 114-114. Something was wrong with that to me and it was hard for me to believe."
GL: Where will you be training for this fight?
Dennis Rappaport: "That's something we're working on and we'll know soon, but no decisions have been made yet."
GL: Your promoter Dennis Rappaport told me that he's going to request padding be placed all around ringside to prevent anyone from suffering an injury in the event that you knock Rahman out of the ring again. Do you agree with your promoter?
OM: "My promoter has his thoughts and I have my own thoughts. I have confidence in my promoter and I have 100% confidence that what he says and does is right."
GL: Any closing thoughts?
OM: Thank you for having me.
Dennis Rappapport: "Oleg is a gentleman. Oleg is not a guy who is going to talk about what he's going to do. He's like the former President Teddy Roosevelt, speak softly carry a heavy stick. Oleg went through a transition and we call him the Cinderalla story because of all the odds he overcame. He could be an inspiration to all of us in life that suffer setback or disappointment. If you're really willing to work hard you live the American dream and you're able to do that because you don't give up. When we got together, if anyone except for us, thought that he would be knocking on the door of a heavyweight championship they'd be lying to you. He's the most vastly improved fighter I've ever seen and we're not going to disrespect anyone and I would let anyone disrespect Oleg. Oleg is a gentleman, I'm not as much of a gentleman as Oleg though, I'll tell you that right now. It wouldn't matter to Oleg who it was, he has the opportunity to fight for the championship and that's what he wants most. This is not Oleg against red, white and blue because I don't think anyone embodies the American dream moreso than Oleg. He's training hard, he's got a goal and now he's going to work his tail off in training to be successful on August 12."
Send questions and comments to: gleon@Boxingtalk.com