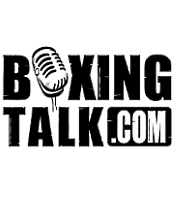 BT - What can you tell us about Edner Cherry and what do you have to do to get this guy out of there? "
I respect Cherry, I know his story, and it's his dream to make it big in this game. Everyone has pretty much the same story though, I got one too. I respect him as a man, but this is business. I don't know if I should thank this guy for the opportunity, or if I should thank him for sleeping on me. I am looking forward to getting Cherry out of there."
BT - Cherry likes to throw those cherry bombs, you ready for his pop Monty?
MMC - Well that's what I know, they call him The Cherry Bomb, and they probably got him gassed up, and believing in his right hand,and strength. Cherry looks good, he's in good shape, but a lot of guys get in trouble with me because they think they are going to muscle me. I don't plan on getting hit with that right hand, the world is going to get a chance to see Monty Clay, don't be surprised when you see what I bring. The world will see me now, I appreciate ESPN for giving me this opportunity.
BT - Monty, an impressive win against Edner Cherry on ESPN does what for your career, fill in the blank.
MMC - Oh man, it puts me up there. I want to be recognized as one of the best pound for pound fighters out there. I am only 5ft 2inches tall, but I want people to know that I box, and I box well, and I am for real. I want everyone to recognize that he isn't going to do as well against me as everyone believes he is. I understand that I am the under-dog, but he's not going to as good against me as people believe he will.
BT - What type of fight will this be Monty?
MMC - Styles make fights, he'll try to bang with me. I am going to get him, he's going to have to keep me off of him, from the gate, from the ding to dong. I got game man, I move my head, I jab, this might be fight of the year man!
BT - Will you be looking for an aggressive Cherry? He's coming off of a loss.
MMC - Yea, he's coming off a loss. I got the best trainer in the game in Tom Yankello. Tom needs to be recognized as one of the best trainers in the game. When the bell rings, it's on. My defense is on man, you have to hit me to score points, but if you hit me, I get mad, and you don't like me when I get mad, I get turned on when I am mad (laughs).
BT - Maybe Yankello needs to kick you in your shin before each fight (laughs)
MMC - (laughs)
BT - How did camp go?
MMC - Camp went real well man, I can't complain. Every fight I get better, and I see a lot more now, I am ready for the next level now.
BT - Talk to your fans Monty.
MMC - My fans will see a show man, Monty is coming to perform on May 12th on ESPN Friday Night Fights.
Send questions and comments to: bradcooney@boxingtalk.com