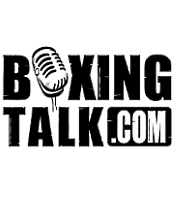 In your last fight with N'dou, you looked much more defensive in the last 4 rounds than you did in the early going. I heard rumors that you had problems making weight for that fight, which may have caused you to tire and forced you to fight the way you did. What can you tell us about this?
MC: Who told you I was having problems with my weight?


Your uncle did (Evangelista Cotto, Miguel's trainer). He mentioned that your metabolism changed when you traveled to Las Vegas, which caused problems with your weight and because of these problems making weight, we saw you fight the way you did in the last four rounds.


MC: Well I can't deny it, I did have some problems losing the last few pounds, but if I hadn't been in good condition, with the type of fight that it was, I would have never lasted the whole 12 rounds. No one would go past 7 rounds fighting that type of fight if they are not in good condition.


Where you fighting more defensive in the last few rounds because you were tired, or was there another reason?


MC: Well we had already connected with some good shots, and we felt the smart thing to do was just box the rest of the way, so that's what we did.


Your next fight is against Kelson Pinto, a boxer with whom you have already fought twice. First of all, I would like you two tell us a little bit about the two fights you had with him.


MC: They were close fights. We cannot dispute that he is a good fighter. However, this is a new chapter, and we are looking forward to bringing a new champion to Puerto Rico.


Since you have already fought him twice and have seen him in the ring, is there anything specifically that you will be working on for this fight?


MC: No. We are going to prepare for a new Kelson Pinto. What happened in the amateurs makes no difference now.


You have had success in the past against taller fighters like Bazan and Maussa, but neither one of them used their height the way Pinto does, with his jab and movements. Are you preparing yourself to fight a guy who is much taller than you?


MC: Yeah, that's why we get 2-3 months to prepare for opponents.


Your fight with Pinto is going to be in Puerto Rico. How do you feel when you fight there, and how do you feel about getting your first title shot in front of your people?


MC: Well, we treat our fights in Puerto Rico like any other, although the people do give us extra motivation during the fights.


Did you see Gatti's last fight?


MC: Yes, I did.


What did you think of him?


MC: He looked good, real strong and well conditioned. We understand that he should be an opponent for us real soon.


140 is full of talented boxers. Who do you feel is the best fighter in your weight class?


MC: Well, for me, it's Kostya Tszyu. He hasn't fought in a while, but when he returns, he will be the fighter everyone wants to face.


What do you think of Mayweather, Jr.? Do you think he will be as successful at 140 as he has been at other weights?


MC: That depends on him -- how he trains for his fights at 140. But I believe he has the tools to be successful at 140.


Who wins a fight between the two of you, and how?


MC: That's something no one knows until we step in the ring. We are both good fighters, and we will have to wait until we fight to see who is the better fighter.


How long do you plan on staying at 140?


MC: I don't know. We work really hard to make 140, and we are going to continue working to remain at this weight. When I can't make the weight anymore, then we will go up to 147.


You're fighting for a title now. Will we continue to see you fighting as frequently as you have up to this point?


MC: I believe so. I believe the plan between Top Rank and my team is to continue fighting 4-5 times a year, so I expect to remain very active.


Did you see Kermit Cintron fight a few weeks ago? If so, what did you think of him?


MC: I got to see his last two rounds, and he looked real strong. That was an impressive shot he got Reid with. I believe that with Cintron, Calderon and myself, Puerto Rico is once again going to have the great champions that it has had in the past.


I personally believe that with Trinidad returning, the group of fighters that you just mentioned, and a few others, that Puerto Rico can have a great boxing era like some of the ones it has had in the past. How would you compare this group of Puerto Rican fighters to the ones we have had in the past, and how far do you think you guys can go?


MC: You can't compare this group of fighters with the ones in the past, because they already accomplished what they were going to accomplish and we still have a lot of boxing left. At the end of the day, it is the boxing fan who decides which are his favorite fighters and favorite eras, but I believe we are all after the same goal -- to bring glory to the island of Puerto Rico.


Miguel, before we end this I would like to give you an opportunity to send a message to all your fans.


MC: I would encourage everyone to come watch my fight and for those that can't attend, tune in to HBO so they can see Puerto Rico's new champion.


MEMBERS CLICK HERE TO READ THIS EXCLUSIVE
Send questions and comments to: gleon@boxingtalk.net