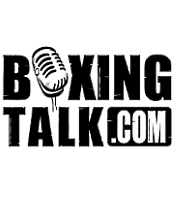 Callist looks to avenge lose and make an impact in the U.S.
RC: Miguel, How is preparation going for your rematch against Jorge Noriega?
MC: The preparation has been well. I trained for this fight in the states. I sparred ten rounds for three to four weeks with Jorge (Teron), with (Edgar) Santana, with Paulie Malignaggi, I am very happy with the way everything went. I am happy with my weight and I feel good and I feel that if I fight very smart I shouldn't have any problems. With my lessons from (Hector) Rocca in the corner, I will do good.
RC: The two of you fought each other back in April of 2005, why don't you tell us how the first match between the two of you played out?
MC: In the first bout I was winning the fight easy. I got lazy and a little bit tired, and I got knocked down in the seventh. It was a good punch, I got up and I was still fighting. In the eighth round he hit me on the canvas. So I stayed on the canvas, and I was still on the canvas and I thought the referee was going to disqualify him or take a point but the referee didn't do nothing and he started counting on…
RC: (cutting in) So Noriega hit you while you were already on the canvas? Is that what you are saying?
MC: Yes, so really the referee beat me, he (Noriega) didn't really beat me. I thought the referee was going to disqualify him like when Terry Norris did (Luis) Santana, like Roy Jones did to Montell Griffin. That's what it was like. I was beating the guy easy. But it is ok I will get him back. The guy is a slugger he comes to fight, and that is good for me.
RC: Despite you saying you were winning up until you got stopped in the first fight, what do you feel you will have to do this time around to be victorious? You mentioned you were tired in the first match, is conditioning an area you focused more in preparation for this fight?
MC: I have much better condition this time around. It is up to me now; my trainer did his job in getting me in really good shape. Everybody on my team did their job, now I have to go in there and beat his **explicit**. I got to whip him. I have to have a little more patience because in the first fight I didn't have much patience. I am going to start at a pace in the fight and I am going to finish at the same pace. If I have to box, I am going to box for ten rounds, if I have to struggle and fight toe to toe I am going to fight the ten rounds toe to toe, but I am going to be very smart about it. I'll be using my good combinations, try to slow him up a little bit and make him not feel happy in any round. I got to take every round from him and don't give him nothing.
RC: You recently added very respectable trainer Hector Rocca to your team, what do you feel the addition of Rocca has done for you?
MC: He has been teaching me more of the game much deeper. He has taught me how to be more relaxed, and more patient. Like if they throw a blow at me, I got to make any move I make a good one. He has made me much smarter in the ring, more patient and has made me more calm in the ring. He knows the game very well, he has trained many world champions and I am happy to have a trainer like Hector Rocca in my corner.
RC: You have work with some of the best prospects and fighters in the U.S. What is it like training in the U.S. oppose to training in Panama?

MC: Panama is a country with a lot of history in boxing. Panama has a lot of good fighters and I always train with the best. I use to spar with Zab Judah, Vivian Harris, with top of the line people. In Panama we have good fighters, we have the champion Vincente Mosquera I spar with him and we have a lot of very very good fighters I have learned from in Panama. But you know we don't have any support, the fighters in Panama don't have the support like they do in the states, where if you are good everybody wants to put money into you.
I enjoy working in Panama, Santana is enjoying it, he has been working out with me, last week and this week we did some good running. I weigh 140lbs easy. I am drinking a lot of water and eating my good vegetables, I am very happy with everything.
RC: How do you the people back home in your native Panama?

MC: The people here in Panama they love me, when I loose they are very disappointed because they know I have a lot of skills, I can punch and I have good defense. People are very kind to me, and they have always been showing me love and supporting me, and that makes me happy and is really good motivation for me.
RC: What do you feel is the difference in Boxing in Panama versus Boxing in the United States?
MC: Well in the states it is a big country. Panama is a small country with 3 million people. The government back in the days…. Panama use to have five, six world champions in a year because the government use to sponsor the sport. Now it is really slow, and the money is much bigger in the states. Boxing people here in Panama do it because they love it, people in the states probably do it for the money and to become famous. But the difference to me is that it is more money in the states, but other than that it is the same thing for me.
RC: If all goes well on Saturday night, can we expect to see you in action in the United States?
MC: My managers are doing their job well. This is my fourth fight after I lost my title shot (In the U.S. to two time champ Lakva Sim) and they want to work something good for me. We expect something big is going to come, but I have to take care of this guy first before I start thinking about doing anything else. I want to concentrate on this guy; I don't want to make anything escape from this fight.
RC: Not looking past your opponent on Saturday night, but is there any possibility that if all goes well that you might work with an American promoter?
MC: Well I got my brother, he forgot me for now but I know he is doing his business. I know he is a businessman and he is guiding his own career, but that is the person I always wanted to work with and that is my brother he is from Philly
RC: (Cutting in) who is your brother?
MC: This is the biggest guy in boxing. To me he is an example of life. I think he is the best sports guy not only in the United States, but in the world. When I lost the title shot everybody lost faith in me but him, his name is Bernard Hopkins, that's my man. Bernard and his lawyer those are my people, I like Bernard's style, he always break is down. He is a big inspiration for me; we separated because he is doing his thing, so I got to win this thing so that they can start looking at me over there at Golden Boy.
RC: Is there anything else you'd like to add in closing?
MC: Yes to my brother, Abdul Callist, that is my heart. He is also my inspiration. This guy works everyday with me, he gets up and run with me, he is also my physical trainer and he keeps me motivated and let me know sometimes "Come on man, don't worry about that. You have to be focused on the game" I also want to thank my managers Enrique and Ali. Them two, my brother and my mother in (New) Jersey, those are my people. Those are the people that support me everyday.
Send questions and comments to: BksCam@gmail.com