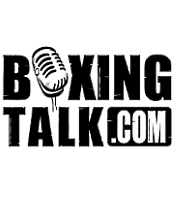 As the head honcho for the Nevada State Athletic Commission, Marc Ratner has seen it all.  Exhilarating bouts, crushing knockouts, come from behind wins, decisions that could have gone either way, and decisions that could have only gone one way but didn't.  While Ratner has been part of everything from guys coming into the ring wearing a huge fan on their back to dealing with a fighter who had the craving for earlobes, he has kept his composure and seen boxing through the good times and bad in it's Mecca of Las Vegas.  BoxingTalk spoke with Ratner to get his thoughts on recently being inducted into the World Boxing Hall of Fame, his view of how the whole Corrales-Castillo rematch played out, what he feels can be done to prevent bad decisions like we saw in Carlos Hernandez fight with Bobby Pacquiao, and how he is leading the charge to make boxing safer.
BoxingTalk:  Mr. Ratner, congratulations on your induction into the World Boxing Hall of Fame this past weekend.
Marc Ratner:  First of all, I need to preface my comment with the fact that it was an overwhelming honor for me to be nominated.  I don't consider it as an award just for me, but for the entire Nevada State Athletic Commission.  That being said, I regretted not being there.  I wrote a speech, and I sent referee Robert Byrd to accept the award for me, but as you may or may not know, I am a NCAA Division 1 official.  I was appointed to officiate the Notre Dame game this past weekend, I was the line judge in front of the Notre Dame bench, and that was something I simply could not pass up.  To walk down the stairs that Knute Rockne did, to see the Heisman Trophies, and to see the sign that said, "Win one for the Gipper," was incredible for me, and I regret that it happened on the same night as my Hall of Fame induction.
BoxingTalk:  Now that a few weeks have passed, what are your thoughts on how the Corrales-Castillo rematch all played out?
Marc Ratner: I was saddened at the Castillo camp for coming in heavy.  There is no excuse for them when they have 8 – 10 weeks to make weight.  I was unhappy in how a member of their team manipulated the scale, a hearing has been set, and we will be dealing with that in the near future.
BoxingTalk:  I know that you are normally a very calm guy, but I heard that when Castillo's people cheated on the scales, you were more than upset.
Marc Ratner:  Because I love the sport and there's no room for that.  We are beset by controversial decisions and other things that give our sport a bad name, and to have someone do that on purpose simply is not acceptable.  But you are right Darren, I am normally a very mild-manner guy.
BoxingTalk:  I have yet to hear one person agree with the two judges who favored Bobby Pacquiao over Carlos Hernandez.  What can be done to prevent this type of thing from happening in boxing?
Marc Ratner:  I just got the films in yesterday so I have yet to see the fight.  Unfortunately in a night like that I was going back and forth between several different places throughout the arena.  I was told by everybody who saw the fight though that they felt Pacquiao lost.    It may seem simplistic, but not every decision will be a popular one.
BoxingTalk:  Once being an official for USA Boxing myself, I know only the best judges and referee make it to the Olympics.  Is there any type of policy on who judges the big fights in Vegas?
Marc Ratner:  Absolutely.  In that particular fight, two of the judges had officiated over hundreds of championship fights.  One was an up and comer who had over 25 championship fights under his belt, so I feel we had the right people officiating the fight.
BoxingTalk:  After the Pacquiao – Hernandez fight, there has been more talk of needing new blood in Vegas to judge the fights.  Do you agree?
Marc Ratner:  As a sports official myself, you must always have young people pushing their way to the top level, that is what keeps the older officials sharp.  In fact, we will be hiring the new judges over the next couple months to bring in new blood.
BoxingTalk: In your opinion, how is it that 2 judges can see a fight completely different than 15,000 other people in the arena?
Marc Ratner:  What happens is that you have to look at the ethnicity of the crowd.  If the crowd is made up of mostly Mexicans, than they are going to cheer on their fighter.  If you let the crowd decide the fight, then Julio Cesar Chavez would never lose, Oscar De La Hoya would never lose.  Then it is the hometown favorite who always gets the win.  Our judges have to be beyond the crowd's bias.
BoxingTalk:  Overall, how you would rate the health of the sport of boxing in Vegas?
Marc Ratner:  The sport is healthier then people give it credit for.  The best thing that can happen for the sport is when you have the best fighters fighting each other.  That is when you have the most interest in the sport.  We just had the Corrales-Castillo rematch, there's a lot interest in the Klitschko – Rahman fight, and then there is the Bernard Hopkins – Jermain Taylor rematch coming up that brings a lot of interest into the sport.
BoxingTalk:  In all your years of working around boxing, what is the greatest fight you have seen?
Marc Ratner:  I don't like to mention current fighters, because it then could be said that I favor them.  But the best fight I have seen was Wilfredo Gomez against Salvador Sanchez.  Now, the most exciting moment for me had to have been seeing Big George [Foreman] knock out Michael Moorer.  Then of course you also have the whole Fan Man incident as well as Tyson's Bite Night.
BoxingTalk:  With the recent passing of Leavander Johnson, have you given your officials any instruction to be more careful than normal when refereeing fights?
Marc Ratner:  The Medical Advisory Panel is meeting right now, and we are looking at everything that can be done to make this sport as safe as possible.  Referees have to make split second decisions.  In football if I miss a holding call, they can call me a bad ref, but in boxing if a referee lets a fight go too long, people can get seriously hurt or die.  Boxing is one of the hardest to officiate in all of sports.
BoxingTalk thanks Mr. Ratner for taking the time to speak with us, and we congratulate him on his World Boxing Hall of Fame induction.
Send questions and comments to: fool4rush@aol.com