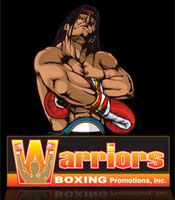 Leon Margules has been involved in the sweet science since 1992. During this time he served as the attorney for former heavyweight contender and Cuban defector Jorge Luis Gonzalez. Soon there after he became partners with Luis De Cubas. The Florida based duo formed, "Team Freedom Boxing." Out of this era former world champion Joel Casamayor became a household name. Fast forward now to the present day and Margules is the current Executive Director for Warriors Boxing Promotions. Margules has been the head shot caller for the Hollywood, Florida, based company since mid August.
 "Warriors offered a great opportunity for me and I really had a great feeling with the direction where this company is heading," said Margules.
 Margules before joining the Warriors tribe represented the promotional company as a lawyer for the previous two years. Margules since joining Warriors along with Director of Boxing, Jesse Robinson is geared to making Warriors an elite competitor in this sport. So far 2006 has greeted them with success. To date Warriors lays claim to the undisputed Cruiserweight Champion of the World, O'Neil "Supernova" Bell. However 2006 has not been all roses for Warriors Boxing. On January 10th attorney Michael Joyce who is the manager for heavyweight Thomas Hayes, wrote a letter to Arizona's United States Senator John McCain. In his letter to Sen. McCain, Joyce accuses Warriors of being a mismanaged fraudulent organization.
 Joyce's stated that his client signed an exclusive deal with the Warriors group which at the time was done by Kris Lawrence. Joyce claims that Lawrence at no time was a registered manager in the state of Florida. He also was not an agent, matchmaker and did not hold a promotional license according to Florida State Boxing commission. Lawrence at the time was a consultant according to Margules. Lawrence is no longer with the Warriors boxing company and has not been with them for the past year. Joyce in his letter claims that by dealing with a man like Lawrence without any credible licensing in the state of Florida, that his client's contract should be voided. Margules sees Joyce comments as absurd.
 "His comments are untrue and ridiculous. The truth of the matter is that Hayes signed before I was full time with Warriors. When I got here I inherited this contract. Warriors has made a significant investment in this mans career. This is really just the case of a disgruntled manager trying to get something after doing nothing", stated Margules.
 "We have offered him (Hayes) fight after fight and he has turned it down. He turned down every fight we have offered since I have been here; he turned down a fight with Shannon Briggs, Jameel McCline and Sultan Ibragimov. Every time he has been asked to step up in competition and or caliber of opponents he has an excuse and wants no part of it," said Margules.
 "This man is 22-1 with 15 knockouts and has beaten relatively unknown fighters. When is he going to fight someone credible? The fights that we have offered him are good fights for his stage in his career and are good pay days. I am not sure what Joyce wants for his fighter," said Margules.
 In addition to Joyce's accusations against Warriors boxing, he attributed quotes from former welterweight champion Aaron "Superman" Davis. He says Davis compared Kris Lawrence to the crooked character portrayed by Robert De Niro in the movie Casino. According to Margules a phone call from Davis was made to him the next day after Lawrence's letter hit the internet. Davis completely denies these words ever coming out of his mouth and has never had an issue with Warriors.  
 "Joyce  claims that I was in the corner when the deal with Hayes was made. That's not true. I was actually even torn with doing interviews on this matter because I am giving this letter more attention that it deserves. The real truth behind this whole situation is that this is the case of an incompetent manager hurting his fighter," said Margules.
 "At one point I would have given Joyce the chance to buyout Hayes remaining contract, now it's off the table. It's a shame that someone can write a letter and it gets published as if it had some validity to it," said Margules.
 Margules stated that $10,000 would have freed Hayes from his contractual obligations, but that deal is now no longer on the table. Margules feels that releasing Hayes from his contract would simply not be a smart business decision. Hayes has not returned any dived ants to Warrior's investment on the Chicago, heavyweight.
 "Warriors is a great company. Joyce's comments have no reason and have no basis they are simply not true and they are laughable," said Margules.
BoxingTalk would like to thank Leon Margules for his time and would like to wish them continued success in the future.
Send questions and comments to: spjr21@yahoo.com