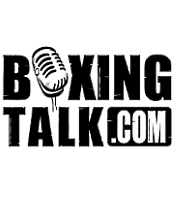 Donald eager to land rematch with Valuev!
BT- Anything new Larry? Any fights on the horizon, or are you just waiting to hear from Don King?
"Basically, I'm just waiting to hear from Don. It kind of has got me on hold, now since John Ruiz lost his belt and that stuff is all over and now that Valuev is WBA champ now I look forward to getting my rematch."
BT- What are your thoughts about the fight from what you heard?
Larry Donald - I feel first that I should have been the one fighting for that title. I picked Valuev to beat Ruiz because he is such a big guy and you cannot beat him without movement, which I don't think Ruiz has. Even with Valuev being as big as he is, he still has a little movement and he does like to throw his jab a lot. You can't just stand in front of him. The key is boxing and moving.
BT- In saying that, do you think that he is a little underrated as a boxer since a lot of people just talk about his size
?
Larry Donald - He doesn't have much skill, if you have a guy in front of him that doesn't move much then it gives him the opportunity to throw that jab and confuse you with the height that he does have, but that is it.
BT- I heard Andrew Golota's name come up after the fight, what are your thoughts on that?
Larry Donald - That is insane, that man has done had all types of opportunities. That would be like his 6th or 7th title shot. I have been waiting for years, since I have become a pro for a shot. All the years that I have been waiting now they are talking about giving Golota another shot at the title?
BT- Lets say that you do get a rematch with Valuev. I think it would be safe to say that it most likely would be in Germany, what are your thoughts about going back there, aren't  you worried about the judges again?
Larry Donald - To be honest with you, it really makes no difference where I fight him again.
I had the chance to look over the tape when we fought and I studied it and seen some times that if I would have taken advantage I could have stopped him. I hit him with good shots but then stood back and just admired my work, and if I got the opportunity again there will be no sitting back. I will just let everything go.
BT- When you did rock him in that fight with the right hand did you freeze up a little, knowing that he was so big did it intimidate you from going in for the knockout
?
Larry Donald - It really wasn't that, when you hurt someone with one punch a lot of times they come back at you with 5-6 punches. Every time I hit him good, I would just lay back and watch to see how he was going to react. If I would have followed up with my left hook and came back with some more rights that could had been the ball game.
BT- John Ruiz goes over to Germany, fights a close fight.You go over there and in the eyes of almost anyone that seen the fight, win. But there is so much controversy here in the states about Ruiz losing, when you fought Valuev it didn't seem like the media really said very much afterwards. What are your thoughts?
Larry Donald - When I went to Germany, there was a friend of mine training for his fight there as well. After the fight he said that when he went back to the gym in Germany that all the people over there was upset about the decision. He said that the Germans said that the fight wasn't even close. If John Ruiz would have went over there and put a performance like I did he would have kept his title, but with me not having a belt when I fought Valuev is the reason why the fight and decision didn't get as much coverage. It does hurt me, because I should be the heavyweight champion right now.Still, I'm being cool about the situation, but how cool can I be. I'm looking for these guys to step up and do the right thing, they always talk about a black eye in boxing but if they would give the fight to the man that actually wins it then boxing would be great.
BT- Did you ever file a complaint afterwards. And if so, what action was taken if any?
Larry Donald - Yeah, as soon as I got back to the U.S. we went to Don's office and filed a complaint. I called up the next day to see if they put in the complaint and they said yes.
And I was told just to wait, and also was told that Don would be going back to Germany and said that he was going to talk to the WBA people. It's been a little while but I'm still impatiently waiting but it is killing me.
BT- You said before that if the decision against Valuev would have went your way and you fought Ruiz that you would had easily beat him.
Larry Donald - I would have already been champ if that happened. I would beat Johnny any day. When he fought Evander Holyfield and beat him in Vegas, I was supposed to have fought John Ruiz right after that. Actually I already signed the contact and everything, for some particular reason it never took place.
BT- There was no explanation at all as to why?
Larry Donald - Nope, they just swept it under the rug. I signed the contact but my lawyer never got a copy so it kind of messed that whole situation up.
Send questions and comments to: mkydos@yahoo.com