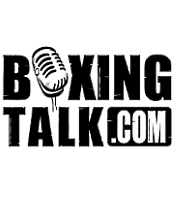 Spinks Wants The Trinidad-Mayorga Winner!
GL: What's good Kevin? Can you tell us everything has been going in Ohio and how Cory has been looking?
"He's looking like his normal spectacular self. We're getting ready to rock and roll...he's looking good, looking sharp right now and we're just putting the finishing touches on before we pack up and head to Vegas to fight Miguel Angel Gonzalez.
GL: Cory is a tall welterweight, have you noticed anything that leads you to believe he might not be at 147 for long?
Kevin Cunningham: "He's starting to fill out that's for sure, because if you notice in the Judah fight he was powering over Judah and it looked like two different weight classes in the ring. He's filling out and he's got that bone structure like his uncle Michael and father Leon, who were both heavyweights at one point in time. I can definitely Cory moving up to another weight class within the next year or so."
GL: What can you tell us about Miguel Angel Gonzalez?
KC: "He's a former world champion and when he was world champion he was one of the best in the business at that time. He's a warrior. He's going to bring a champions mentality and a warrior's mentality with him into the ring and we're expecting a really good fight from him. That's why we're not looking past him or taking him lightly. We will have been in camp for nine weeks for this fight and you don't go to camp for nine weeks if you're taking somebody lightly."
GL: Based on his recent accomplishments in the ring do you feel Miguel Angel Gonzalez deserves a shot at the undisputed welterweight championship of the world?
KC: "For sure. He's the number one rated contender in the WBC. He's won his last four fights, he's a former champion. Why not?"
GL: Does Cory look at every fight the same way, is he taking Gonzalez as if he were Mayorga or Judah? And if so does that make it easier for you, as his trainer, to keep him focused on the task at hand?
KC: "I'm not going to say he looks at every fight as if it was the same, because he doesn't do that. Each opponent is a different situation and we prepare for whatever it is we're about to deal with. That's the approach we take for each fight."
GL: What could we expect from Cory Spinks within the next year?
KC: "Well, first of all we're going to take care of September 4. We plan on going out and putting on a spectacular show on September 4. And we're definitely looking to make big fights. All the fans and everyone in boxing knows we don't mind making big fights and we definitely plan on continuing to look for the biggest fight's out there. At this point, we would really like for Floyd Mayweather Jr. or Kostya Tszyu to come up and see us, but if they don't want to come up in weight we'd be ready to move up in weight if it means making a big fight, because we're looking to make big fights."
GL: When you say move up in weight, how far up are we talking?
KC: "If the opportunity presented itself we would move up to fight the winner of Trinidad and Mayorga."
GL: Like Cory, both Trinidad and Mayorga are with Don King, that could make the fight easier to make, but that's middleweight we're talking about Kev. Is that something that's realistic in your opinion?
KC: "Let me put it to you like this, Cory looks real sharp when he's weighing around 156. He's just as quick and sharp as he is at 147. I could see him moving him up to middleweight, weighing in at 156 and doing what he does best. And that's giving boxing lessons. Trinidad is one of the greatest fighters of our era and if he happens to get past Mayorga we'd love to take a shot at greatness."
GL: Is this a moveTeam Spinks will look to move forward on right after September 4?
KC: "Fa shizzle my nizzle."
GL: Should a fight such as the Trinidad-Mayorga winner come to fruition, would Cory's days as a welterweight be over?
KC: "We're going to hold on to our belts regardless of whatever move we make after this fight. If we decide to take a shot at junior middleweight or middleweight, we're going to hold on to the welterweight belts until we see what the outcome of that situation might be. Because if all else fails, you've got to have something to hold on to."
GL: Kostya Tszyu, Floyd Mayweather Jr. and the Trinidad-Mayorga winner. Do you have a preference of those three?
KC: "Actually, the fight that we would love to make is the Kostya Tszyu fight. We would love to make that fight because he wants to fight Cory, Cory wants to fight him. He's made it known to his promoter and manager, they've contacted us...Cory would love to take on a great fighter like Kostya Tszyu, and Kostya Tszyu wants to move up to 147. The fighters want to fight and the fans would love the fight, so it's just a matter of Cory taking care of business on September 4, Kostya taking care of business on November 6 and Don King and whoever happens to be handling Tszyu's business at the time. I think it's a fight that the fans would love, Showtime is the network to make it happen, I think it's a fight they would love to put on...I just think it's a fight that should happen."
GL: Do you expect Tszyu to take care of business on November 6 when he squares off against Mitchell?
KC: "He beat Sharmba before, but that doesn't necessarily mean he's going to beat him again. So I wouldn't say I expect him to beat Sharmba Mitchell. Sharmba is a good fighter and I respect his ability, so may the best man win. But in terms of business wise, we'd love to see Kostya Tszyu in the ring, that's all I'm going to say."
GL: How do you expect Trinidad-Mayorga to play out?
KC: "Actually, we think Mayorga has a real good chance of beating Trinidad. We really think there's a good chance Mayorga will be the winner of that big October 2 fight."
GL: Whom would you prefer to see Cory face, Mayorga or Trinidad?
KC: "Trinidad!"
GL: Do you think Cory would be able to box Cory as effectively as he did with Mayorga?
KC: "I see Spinks-Trinidad looking like De La Hoya-Trinidad for the first nine rounds. JUST LIKE THAT. And Cory is a better boxer than Oscar De La Hoya, so if Oscar De La Hoya boxed Trinidad's ears off what do you think Cory Spinks would do?"
GL: Where does the Zab Judah rematch fit into Cory's future plans?
KC: "If we can't make anything with happen with either Mayweather or Kostya Tszyu and the Trinidad-Mayorga doesn't want anything to do with Cory, the Zab Judah rematch is something we'd discuss, but there are other fights we want more than the Judah rematch, the bigger fights. Our priorities are the fight that generate the kind of money that we're looking for."
CLICK HERE FOR THE REST OF THIS MUST READ INTERVIEW WITH UNDISPUTED WELTERWEIGHT CHAMP CORY SPINKS' MANAGER AND TRAINER KEVIN CUNNINGHAM
Send questions and comments to: gleon@boxingtalk.net