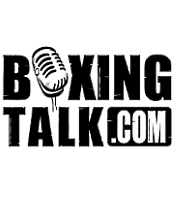 IBF titlist looking to face O'Neil Bell on Jan. 22
Since capturing the vacant IBF cruiserweight belt on May 1, 2004, Kelvin Davis has been aching to defend his title.  After an unsuccessful attempt to replace (on two weeks notice) the injured Jean-Marc Mormeck against WBC champ Wayne Braithwaite in Ocotber, Davis has been relegated to boxing's sidelines.  Now Davis (rated #8 by Boxingtalk) is looking for a rematch with IBF mandatory challenger O'Neil "Give em Hell" Bell (Boxingtalk #3).  In May of 2003, Davis faced Bell and was stopped in the eleventh round in a competitive and controversial bout.  If Davis can avenge his loss, he will be able to make the case that he,  and not Mormeck or Braithwaite, is the man to beat in the division. 
AL:  So what's new champ?
KD:  Probably fighting on January 22nd, Madison Square Garden, HBO, main event against O'Neil Bell.  But it's still up in the air.
AL:  What's standing in the way?
KD:  I don't really know, I guess they got to iron a couple more things out.
AL:  Were you in fighting shape when you agreed to replace Mormeck for the October 2nd Braithwaite fight?
KD:  Well I figured I'd only need two weeks to get ready for him.  That's pretty short notice, but hey when opportunity comes you got to take it.
AL:  So what was Braithwaite's response to your offer?
KD:  He turned it down.  His people said that he wasn't ready for my style of fighting.  I mean he had two months to train and I had two weeks and he still wont fight me?  There's no way a man could beat me if he had only two weeks to train and he had two months.  But he turned it down and then I saw him at the Trinidad fight and we were supposed to be there at the pre-fight press conference with our belts to spark it up.  I was there with my belt but he didn't show up so I called him on my cell phone and he said he was getting his hair braided.  I'm like oh yeah there's a champion right there.  Later on that night I saw him at the fight and I yelled his name and he acted like he didn't hear me.  So then I yelled 'Big Truck' and he turned around and I showed him my IBF belt and I shouted, 'where were you at?' and he started doing these hand gestures so I called him a pussy.   Then everyone in the section we were sitting in said oh, he doesn't represent New York.  He's just a big pussy.  So then this guy we were sitting next to, who actually used to work with Braithwaite but had a falling-out with him, said hey I know about this whole situation with Mormeck and Braithwaite.  He said that they brought my name up to Braithwaite's mom and his mom said hell no, we're not fighting Kelvin Davis, we need to make a lot more money before we step in the ring with him (laughs).  It's all good though.  We'll get in the ring together sooner or later.
AL:  In a recent conference call with Boxingtalk, you and Braithwaite were talking about a possible November 13th date.  Did you ever get close to that?
KD:  Nah man, that was just talk.  We want to fight him but he don't want to fight.  I would have fought him October 2nd.  If we fought November 13th and I had all that time to get ready he would have really got demolished.
AL:  He even said winner take all in that interview.  How did you feel about that?
KD:  When he said winner take all he got me on that one.  Because when I get in that ring it's not just me with my purse.  I mean my brother's got a baby on the way this month and it kind of pissed me off that he even brought that shit up.  So I really wanted to fight him on November 13th (laughs).  If it was my money I wouldn't care if it was winner take all but I got other people involved with me.
AL:  Did you guys dislike each other before this whole Mormeck episode?
KD:  I read on the internet that he said that it would be easy for him to take my title and that kind of offended me.  He's acting like he's the ring champion, but wait a minute, we all have titles, he has one, Mormeck and me so how is he the best cruiserweight out there, he hasn't fought either one of us.
AL:  What strategy would you employ to beat a rangy southpaw like Braithwaite?
KD:  I've just got to hit him on his jaw one time.  I'll wear his body out.  He doesn't have great boxing skills.  He throws a lot of punches and he throws a lot of wide punches, which is good for me cause I'll just come up in between those punches.  I know he can't take my punching power.  He's really a light heavyweight.  He walks around at 188 pounds.
AL:  It seemed like Azille was able to hurt him in their last fight.
KD:  Yeah, and Azille was running away from me and one of my hands was fractured in that fight.  I mean who has Braithwaite fought anyway?  He hasn't really fought anybody.
AL:  So are you disappointed by the long layoff you've had after your big win?
KD:  Oh yeah man.  You know I've been off before but I think when you win a world title you're supposed to defend it.  I didn't think it would take this long.  People want to see me fight.  When I went to the De La Hoya fight Harold Lederman came up to me and said hey we'd love to see you fight again on HBO and then I went to the press conference in New York and the guy who sets up all the HBO fights said we'd love to have you fight.  All these people were taking my picture and saying they'd love to see me fight and I was like I was supposed to fight tonight in the co-main event.  Who did Zab Judah fight?  A bum.  I couldn't believe the crowd loved that shit.  We're so pissed off, I'm sitting there wearing my belt proudly and I'm not getting any action.
AL:  You may be too dangerous for a heavyweight or a cruiserweight right now.
KD:  I think they just know that I have that 'I don't care' attitude.  I just go in there and try to knock your ass out.  Every punch I throw can knock you out. See me and my brother just came out of the shadows out of nowhere.  We stick together.  We're a strong team and I think people fear that.  People that know us fear us.
AL:  So how will you approach Bell differently this time around?
KD:  Listen to my brother.  The fight I had with him last time I didn't listen to him, I did something stupid and it almost cost me my career.  I made that a lot harder of a fight than it was supposed to be.  I watched the tape the other day and I was like God damn that wasn't supposed to be that hard!  So next time I'm just going to listen to my brother, stick to the game plan and not think I can just go out there and do it myself.
AL:  How much better of a fighter do you think you are since the first time you fought him?
KD:  I'm getting more comfortable in that ring.  I'm definitely more comfortable. It's a different feeling being a world champion.  You know you can get in there and do your thing and perform well.  I'm basically more hungry cause I want to get that green belt.  So I'm on a mission.  Everyone in my way I'm trying to destroy.
AL:  What do you think the chance of this January 22nd date with Bell coming off?
KD:  I think probably about a 35% chance.
AL:  Well what's your backup plan if that fight falls through?
KD:  I'll have to leave that in my promoter's hands cause I don't know.
AL:  So there's no chance of the Braithwaite fight happening before a potential match-up with Bell?
KD:  That would be nice.  To tell you the truth I'd rather knock O'Neil Bell's ass out and then deal with Braithwaite.  But hey if Braithwaite comes before Bell it doesn't matter.  Braithwaite Bell, BBs, the BBs (laughs).
AL:  Anything else you'd like to say in closing?
KD:  I'm just happy to be a world champion man and even though I've been off I stay in the gym and just relax and keep a calm head.  You never know what happens in boxing. It's spur of the moment.  Anything can happen.
CLICK HERE FOR MORE OF THIS INTERVIEW
Send questions and comments to: Machinelevine@yahoo.com