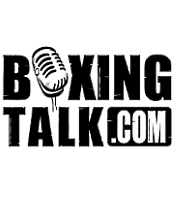 JA: You're coming off a very impressive win against Oliver Mcall, a lot of people have put you under the radar. You're 40-1, are you trying to go out there and get your respect in the heavyweight division?
"I was under the impression that the fight with Oliver McCall would be a WBC elimination bout and thought I would be moved up to number 2 in the rankings. After the fight I haven't heard Jose Suliaman or any other representative from the WBC mention of this. I haven't read anything about that in the European press or the American press as well. But once I take care of my immigration status in the United States I will be asking questions and see what is going on with my ranking, I do believe that I should be ranked high in the WBC because of my last fight being an elimination bout." 
JA: Oleg Maskaev seems to be the front runner to be fighting Hasim Rahman for the heavyweight championship. How do you feel about a guy like Oleg possibly getting the title shot when you have been getting over looked. Do you feel that you should be in that position fighting for the championship?
JCG: I feel the fight between Maskaev and Sinan Samil Sam was the elimination bout but that fight was after my fight with Oliver McCall. I think that me and Maskaev should fight to see who should get to fight Rachman for the championship.  
JA: Is your main focus fighting for the WBC championship or would you fight the other guys that have the belts like Ruiz, Byrd, and Brewster if that opportunity was presented to you?
JCG: Well I'm ranked in the WBC and when Vitali was the champion everybody looked at the WBC as being the real heavyweight champion of the world. Any type of of opportunity to fight for a world championship I will be there and be ready.  
JA: Do you feel that you're the best heavyweight in the world and if so why do you think that?
JCG: Well I'm not going to say out there and say that I'm the best heavyweight in the world but I will say that the division is weak and is wide open. We should have the younger people in the division fight to see who the best is. If I had to say who the best heavyweight in the division was right now I would have to say it is Lamon Brewster. 
JA: Have you heard anything about who your next fight would be against and where your next fight might take place? 
JCG: There was talks about a potential fight coming up on the 7th of January but I haven't heard anything from Universum  in regards to an opponent or anything like that, I'm doubtful that will happen. I'm looking forward to fight and have Universum push my career forward.
 JA: Are you hoping that you will be fighting on some of the major American networks in the near future?
JCG: I think that would be one the greatest things that could happen to my career especially when where in a time where the networks are trying to look for new faces. I think for me to be on American television and to fight on one of the PPV undercards would be a tremendous opportunity for me to display my skills to the American public and to show them what Juan Carlos Gomez is really about.
 JA: Is it harder for you mentally to get your name out there to the American public and to try to please the American fans?
JCG: Not necessarily because me being the former cruiserweight champion and having fought 41 times, the boxing world should know me already. I think that if my career would have started in the United States people would know me already.  
JA: That's a pretty impressive winning percentage.
JCG: Yeah but to bad nobody knows who I am (Laughs).
 JA: If you had your wish list of fighters that you would want to fight, who would they would be and why.
JCG: I would fight Hasim Rahman because people have been calling the WBC champion the real heavyweight champion of the world. 
JA: Do you feel that you have to be a mandatory before you fight for a championship?
JCG: I'm not a big brawler, I'm a boxer. I use my speed, my head movement and I'm left handed so I don't think that anybody is going to give me a title shot in a non-mandatory type of fight.  
JA: Is there anything that you want to say to the American fans out there on Boxingtalk.com?
JCG: If anything I want the public to ask what happened with the mandatory eliminatory bout I had with Oliver McCall. I haven't heard anything about that and I want the fans to ask why haven't I been named the mandatory?
Send questions and comments to: aldenjimmy@cox.net