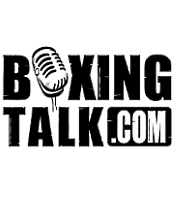 JA: What's good John
? "Everything is going really good. Pito Cardona is fighting this Friday night so I am just getting him prepared for the fight. Everything is going great.
JA: I know that you watched the Lacy-Calzaghe fight. Tell us what you thought of Lacy's performance in the Calzaghe fight?
John Scully: It is what it is. This is no insult to Jeff but when I said at the pre-fight conference between Pemberton-Lacy that Jeff  "was overrated," of course everyone laughed at that comment and it was the joke of the day. When Jeff is knocking guys out and doing well he had the whole boxing world in love with Jeff. I saw obvious flaws in Jeff's game, though, and it was no secret to me. I think in Jeff's heart of hearts that he fell in love with his own power and it was clear to me that his people did, too. It all came to fruition in the Calzaghe fight; I don't think that they're laughing now. When a guy is doing well and winning it is kind of hard to argue with success but  I saw flaws in Jeff's game and I thought that his power was overrated. I never said he wasn't powerful, I only said it was overrated compared to Hearns, Foster and Julian Jackson and  I believ that I was right and I was proven right.
JA: Did you think that Joe was going to beat Jeff as bad as he did?
John Scully:  I thought that Calzaghe could win the fight but my only reservation was that Calzaghe was an older guy and his better days were behind him when he fought Charles Brewer. Even Jeff's harshest critic couldn't envision that much of a one sided fight. Joe had a career night, similar to the night Mayweather had when he beat Corrales. 
JA: Do you think that Jeff is going to come back bigger and stronger than ever?
John Scully: That's hard to say. I actually had a disagreement with a friend of mine the other day who is a boxing writer. He was telling me that he talked to Jeff a couple of months ago (before he fought Calzaghe at that) and that "Jeff has the character to come back from this." I am real about boxing and even Jeff himself can't say for sure if he will ever come back 100% from this loss. You don't know what can happen mentally and physically to a boxer and there is no way you can tell if he will come back from this. I think that it's going to be real tough for Jeff because he and his people obviously fell into that Mike Tyson syndrome where they were thinking that whoever they hit they are going to knock out. Not only do you get embarrassed but your opponent is taunting you as 25,000 of his friends are there screaming in your ear. Then you get back home and the people in the grocery store are looking at you funny and even though they don't say it you know what they're thinking. Every girl that you ever went out with saw it and everyone that you ever went to high school with saw the fight. They don't know enough about boxing to know the real deal and they certainly couldn't do what you do but, still, you wish you could explain yourself to them. That's a tough thing for a kid to come back from after being built up so high. He could do it, sure, but he certainly will need strong character to come back after his loss.
JA: Would you have put Jeff in there with Joe this early in his career?
John Scully: Yeah I would because he is a champion and he was at the top of the 168 pound division. My theory has always been, once you have won a championship you're at the highest level possible, there is no one above you. Sometimes you will hear a guy who is the manager of a WBC champion say that "We're not quite ready right now to fight the WBA champion, we probably need another two or three more fights before we're ready." It's just insane to me that a world champion is not ready for another champion. Jeff was as ready as he was ever going to be. I have been reading interviews lately where Dan Birmingham was saying "Jeff didn't listen to me in the fight." When you're in that ring, it's not that Jeff doesn't want to do the things that he is telling you to do, it's the guy across the ring that is not allowing you to do it. I know Dan's frustration but it almost seems like it was a thing where he believes he told Jeff what to do and Jeff just wouldn't do it so now its all Jeff's fault. Of course Jeff wanted to do it. Do you think that Jeff wanted to get his face beat up for 12 rounds just to see what it feels like? Did he say to himself  'Let me just ignore my trainers advice and instructions and keep getting beat on'?  Of course Jeff tried his hardest and didn't want to lose like that. I was a boxer and now I am a trainer so I understand. A lot of trainers never fought before so maybe they don't understand fully what it is like to be in that ring and not have your plan working out like you hoped. Dan should have worked on these things while they were in training camp months and years before the night of the fight. Jeff tried to fight the same way he did when he beat Scottie and the other guys. You can't just have a plan B. You have to practice plan B, too. I mean, maybe he did but I do know that Jeff's whole image was being built up by his people as the man with the power. He fought fights I saw and everything was geared towards landing the homerun ball. Jeff has been doing the same thing all these years, blasting people out like you say he is and your all high on him and now he can't execute your game plan for the first time because you didn't drill him on what to do and now it's just Jeff's fault?.
JA: Roy Jones Jr.- Joe Calzaghe fight has been mentioned as a possible fight. I know your good friends with Roy, what do you think about this possible fight?
John Scully: Roy and I go way back to the amateurs and I will root for Roy in the fight. I thought that Roy would never reach this point, though.. I remember talking with Roy when we were amateurs and with his mindset, I never thought that he would reach the point where he would willingly be an opponent for somebody. Before Roy would never go overseas, now Roy is offering to go overseas. The tables have certainly turned on Roy and I thought that he would never stick around for this. I hope to see him win but I just hate the fact that he has to reduce himself to a situation where he is an opponent. A lot of people were mad that he wouldn't go over to Germany to fight Darius Michalczewski even though he gave his reasons for that back then but now all of a sudden Roy is willing to go overseas and fight. Roy is going to take a lot of slack for it and it's too bad because his legacy could be tarnished, especially if he loses. Even if he wins the fight, he is going to come back and sooner or later he is going to lose again. It looks to me that he is heading down the path which Ali, Louis, Holyfield and so many other guys took at the end of their career.
JA: Have you talked with Roy about it?
John Scully:  No, I haven't spoken with Roy. The only time that I ever see Roy or talk to Roy is when I go to Pensacola to visit or if I see him at fights. I don't keep in touch with him like that. I used to have his number but I don't ever call him up because I know that Roy is a very busy man and I am sure that he gets a lot of phone calls.
JA: Jose Rivera has a big fight coming up. Tell us how he is looking in the gym?
John Scully: We are just getting started with training camp. We haven't started the hard part of training camp yet. I am still waiting for the videos to come in so I can look things over.
JA: Is the move up to 154 in your opinion going to be beneficial to Jose?
John Scully: Oh, for sure. I wasn't training Jose for the fight against [Luis] Collazo, but I was sparring with him for it so I know that he had a lot of trouble making the weight for that fight. Even making 154 is not going to be the easiest thing in the world for him, imagine making 147 now? I believe that mentally Jose is going to be a lot stronger for sure.
JA: I know that I am going to be talking with you on Friday night at the fights so we will keep things short. Is there anything that you would like to say in closing?
John Scully: I just want to thank all the fans for all their support. I am working on my book every day. I have been getting a lot of emails from the fans asking me when is the book going to get done. I think that the two interviews that I did with you, people are starting to hear more about the book and want to know more about it. I am working on the book really hard but I don't want to release it before I know that everything is as close to perfect as I can have it. The main thing that is holding me back is that there are two chapters in the book that are controversial and a little bit touchy. I want to make sure that I word everything right before I release the book. With boxing fans you especially want to word things the right way, I don't want to offend too many people. Sometimes I go on these message boards and I test certain statements out and get the reactions from the boxing fans, sometimes they get offended. One chapter that I am trying to finish up deals with what boxers know that fans don't know. There are obviously a lot of things that only a boxer knows that can't be taught but there are a lot of fans out there that actually get offended when I say that. Sometimes they ask me a question and I tell them "it's really hard for me to explain a particular thing to you because you wouldn't understand" and they get mad. I use this analogy; say if one of your parents passes away and someone says "I know how you feel." Well if your mother didn't pass away then you don't know how it feels, you can't speculate. I have a chapter that deals with that and I am just making sure everything is right before I move on. 
Send questions and comments to: aldenjimmy@cox.net