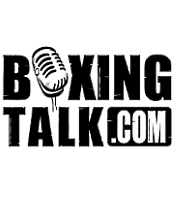 JA: What's the good word Joey?
"Everything is going good right now. I read what Scott Pemberton had to say about me and I came to the conclusion that with me beating Scott Pemberton I would be beating an old man, if anything I would Scott Pemberton as a sparring partner. For me too fight a guy like Scott Pemberton who is 40 years old and a guy that I knocked out with head gear on in sparring twice. He fought Peter Manfredo who has 10 knockouts in his career and is not known as a big puncher and gets knocked out. I don't think me knocking out an old man would benefit me any."
JA:  Were you disrespected by what he said?
JS: You know what I was a little bit. I feel that he is looking for a fight and he knows that his time is up and he is trying to get a fight with anybody. If anything I was rooting for Scotty in the fight against Peter Manfredo. I was one of the people that were rooting for the upset.
JA: So you were rooting against Peter?
JS: Most definitely.
JA: Why is that?
JS: I feel that everyone from Rhode Island is for Peter and he did a good job and where both from Rhode Island and I feel that I deserved the fight against Scott Pemberton. Granted that Scott was in the top 10 but he is 40 years old.
JA: So you feel that Peter gets more recognition than you do in Rhode Island?
JS: Well I think that Peter gets more recognition because he was on the contender. I just think that he should give me the opportunity to fight him. I want to fight Jesse Brinkley and that is a fight that we were supposed to get done but where having a problem getting a location for the fight. I would like to fight Jesse or Peter. 
JA: I know that Peter came on a local radio show and a caller called in and asked about a possible match up between you two. Peter said that you got a gift decision in your last fight and he is looking for bigger and better things.
 JS: You know what? My last fight I had a bad fight and I got a draw. The fight before that I had a knockout and the fight before that I had a knockout so I don't know what he is talking about, granted a lot of people do talk a lot of junk in Rhode Island. I respect Peter and I would like to see him do well because he is a Rhode Island guy and he is a great kid. His father is more of the talker and his son does most of his business but there great guys. I didn't get any gifts. If you look at our resumes, Peter fought Frankie Randall who was old and washed up when I fought a guy in Carl Daniels who was supposed to be old and washed up. We both have pretty much the same resume but my next fight is more likely to be Jesse Brinkley than Peter Manfredo. Nothing would be better than me and Peter Manfredo fighting in our hometown.
JA: Is the Jesse Brinkley fight almost a done deal?
JS: No it's supposed to be done for March 31st in Reno, Nevada. I would have taken the fight in his home town but I guess the fight didn't go through. That is the fight that where still working on and want is too fight Jesse Brinkley. Hopefully the fight happens and then the winner of our fight fights Peter Manfredo. I will knock Jesse Brinkley out and I want you to put that out there, I will knock Jesse Brinkley out.
JA: How many rounds?
JS: I don't know how many rounds but I watched Jesse when he fought Anthony Bonsante and Peter beat Anthony like he was nothing. I will knock Jesse Brinkley out, I don't know how many rounds it's going to go but I know that I am going to knock him out. I know now with my drive and determination, as a boxer growing up you don't make a lot of money but with my great management crew that I have surrounding me and I have the best trainer in the world in Eddie Mustafa and Jesse Reid. I get paid a good amount of money a month to training, 3,000 a month to train. There is no body that is going to step in the way of what I have to do right now.
JA: Are you eager to get back in the ring Joey?
JS: I am anxious to get back in the ring James. I am eager to get in there and fight anybody. If you we don't get eh Jesse Brinkley fight than we will probably fight sometime in April.
JA: You know Jesse I am sure is going to have something to say about this interview.
JS: You know what Jesse is a great guy we trained together at the Top Rank gym in Las Vegas. Jesse is a great guy an awesome person to talk to but he doesn't have the heart and drive that I have. He has his life already in front of him, his wife is wealthy and there both wealthy people. I am coming from the grind who wants something.
JA: Does Jesse want the fight?
JS: I think that Jesse will take the fight. I don't know what he got to say about it but hopefully he takes the fight. He is a perfect match for me; he stands right there in front of me and tries to be strong and tough.
JA: Do you feel that Peter is trying to steal your glory in Rhode Island by moving up to your weight division?
JS: Peter made his name from the contender and Peter was a great amateur and is a good friend. I don't think that he is trying to steal my thing because he did his thing with the contender. I just believe right now in my career I need to fight Peter, what is better than having two Italian Americans fight at the Civic Center in Providence. Granted he is a contender boy and I am a kid from a rough neck of Providence. I think that they should give me the Jesse Brinkley fight and let me knock out Jesse Brinkley and then I fight the winner of Peters next fight, I am sure that Peter isn't going to be fighting anyone good in his next fight.
JA: I hear rumblings that Omar Sheika might be next.
JS: If that's the case I would love to see that. I would love to see how Peter takes the crack. Scott Pemberton fought Omar Sheika and knocked him out once and got a split decision victory over him. I want to see that fight because Omar Sheika gave Jeff Lacy all he could handle. I don't see Peter coming up to 168 and making a ruckus up in the division. If you can't knock people out at 154 what makes you think that he can knock people out at 168?  But the biggest thing right now is Jesse Brinkley.
JA: Is there anything that you would like to say in closing?
JS: I just want to let everyone know that I have the greatest management team in the world behind me. I also have to greatest trainer in the world in Eddie Mustafa training me and be on the look out for me because I am going to be making a lot of noise in the super middleweight division.
Send questions and comments to: aldenjimmy@cox.net