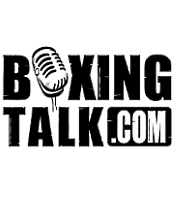 Pemberton ready, willing and able to meet Lacy on November 5!
JA: Mr. Burchfield, any new news on the Danny Green- Scott Pemberton situation? "
Well I am very disappointed. First of all, the negotiations with the Danny Green camp were very professional. At least two to three weeks ago we finalized everything verbally. Scotty has been in training now for about 6-7 weeks, he has taken time out of work training, and we brought in sparring partners, because part of the deal would be advancement on training expenses. Then Danny, I think flew to California to spar with Julio Gonzalez and a few other people, I guess they thought he fought like Scotty. I guess what happened was he supposedly broke two bones. What we didn't like was that a release had been given out before they notified us of this injury, I don't think that was professional at all.
Their excuse was with the time difference they couldn't get a hold of me, they apologized to me for that. But what I haven't seen is copy of the cat-scan with the Injury and I'm still waiting for that. Second thing I don't like and don't appreciate is that Danny Green and his release are talking about fighting Julio Gonzalez, which he is a light heavyweight. Now does this mean that Danny Green cannot make Super Middleweight any more? Or he already knew that Julio Gonzalez is signed to fight another fight. So I don't know where that non-sense came from. Then the other thing he keeps talking about is Anthony Mundine, his fellow countryman from Australia. For goodness sakes we will go over there and fight the both of them on the same night! If that is what there looking for. I mean why did he even think about fighting Scott in the first place, why did he even think of making Scott take time out of work. Not only were going to Australia to fight him, we were going to his hometown where he was born to fight him. The professional champ and the professional person I thought Danny Green was, he hasn't come back and said you know what, I made Scotty take time out of work and with them expenses we will send them and another thing we will fight Scotty!.
That hasn't been talked about, that hasn't even been talked about. But there talking about fighting Mundine and Julio Gonzalez. As I said before we will go out there and fight the both of them on the same night! So basically what he is saying, is that he is afraid to fight Scotty, I think that he seen some films of Scotty and seen some of the wars and battles that Scott has been through, and he's afraid to fight Scott. So what is the WBC going to do? 
JA: Have you spoken with the WBC about the situation?
JB: No I haven't. What are they going to do now? We been sitting idle for 9 months in the number one position and the champion has fought a bunch of no bodies and they allowed it. Why don't they step up to the plate and let Scotty fight for the title. That's what it's all about; we were going to go to Australia to fight the number 2 guy in order to fight the champion. It's not our fault that he got hurt, if he even got hurt!  
JA: Are you disappointed that the WBC has not taken action or at least contacted you about this matter?
JB: I am very disappointed because the WBC has been a fair organization. But they cannot have a fighter like Scott Pemberton sitting Idle for 9 months in the number one position. It doesn't do the sanctioning body any good, and it doesn't do the fighter any good.  
JA: Ok getting back to the Danny Green situation. Have you spoken with Danny Green's camp about receiving the cat-scan and do you believe he is actually injured?
JB: Last time I spoke with the Danny Green camp, I spoken with the president of the camp Justin who handles the business for that camp. HE said that Danny Green would be back in a couple of days and he would talk to him and get back to me, which he has not gotten back to me. Now that was Monday and today is Thursday. 
JA: That was the day that we spoke?
JB: That is correct.  
JA: I guess there haven't been any negotiations about a replacement date for the fight?
JB: In professionalism and courtesy, there are three different people here who have to step up and make some decisions. Where the number one guy and we were going to fight the number 2 guy and who ever else they want us to fight. Why doesn't the champion Marcus Beyer that's number one, why doesn't he fight a real fighter? Like the guy who is in the number one position instead of fighting ham and eggers and head fed people, that's number one. Number two is that the WBC has to make a decision, they cannot make there guy the number one person in the World just sit here and let this stuff happen.  
JA: Have you come up with a deadline for the Danny Green fight
?  
JB: Where already moving on from Danny Green because I have to worry about my fighter. My fighter is a true warrior and that's the person that I have to worry about, I can't sit around and wait for anybody. 
JA: You have been sitting around waiting enough for them
.  
JB: Yes exactly! 
JA: Now when I had spoken to you last, I asked you if there were any other options on the table. You informed because you were so concentrating on this fight that you didn't have time to think of any other options. Have you thought of any other options and if so what are they?
JB: Yes. I got a hold of the IBF and I will get a hold of the WBA and the WBO also. But thing with IBF is that Scotty is rated number 5 in the world there. Because of there rules and regulations there number one and number two spots were vacant. They just ordered I believe the three and four guy whose from Germany (Robert Steiglitz) to fight the number seven guy who's from Columbia (Alejandro Berrio), well what happened to the number five guy. They never offered that fight to us.
 JA: When you heard about the press release was you surprised about the fight?
JB: Yes I was. I sent some documents to the IBF and they said "we read on a website that Scotty the number one guy was fighting Danny Green the number two guy" for the mandatory and that's why we didn't come to you and ask you about the fight. I said wait a minute, there are many things on the website that are false information, we didn't get a document or a telephone call or anything else for that matter asking us if we were interested in the fight or not. We're most certainly interested in fighting for the IBF, or any other sanctioning body for that matter. My job is to get my fighter the most amounts of money and a chance to fight for the World Championship that's what my job is.
 JA: It seems that you wish that the IBF would have called you out of common courtesy.
JB: Exactly, out of common courtesy I could have told them what was up and that we don't have a signed contract because of negotiations still going on.  
JA: Negotiations still pending
.  
JB: Still pending.
 JA: When did you have the conversation with the IBF about the matter?
JB: I had a conversation with the IBF on Tuesday of this week (9-6-05). Then I sent the Champions rating's guy from the IBF, I sent them some documents yesterday actually telling them of my concern and disappointment with this matter.  
JA: Is there any possibility that Scott can fight Jeff Lacy for the title?
JB: You know that's a good question. Now that is two tough warriors. I think that if the dollars were there for both fighters I think that would be a great possibility. 
JA: Plus the networks are behind Jeff. I know all of his fights are on Showtime and I know how much that you want Scott to be on Showtime or HBO. It could be a making of a great fight?
JB: It would be an unbelievable fight. The thing is that the Networks have to look at, let's take a look at the top three or four fighters at 168. In all of the different sanctioning bodies of the Super Middleweight Division, who are a more exciting fighter and who has a deeper heart and is a warrior than Scott Pemberton? Just name me one, who is more of an exciting fighter, why aren't these networks stepping up and saying this is a fight that the people want to see.  Like I said before and I will say it again, we will fight anyone.  
JA: Robin Reid had fought Jeff Lacy last. Do you think that if you were in there with Jeff, do you think that it would have been a more exciting fight? I'm sure that you guys would have had no problem going to his back yard when you were willing to fly over to fight in Australia.
JB: We were going to go to the hometown where Danny Green was born. We will go anywhere and fight anyone.
 JA: So what you been saying is that you have moved on from Danny Green and that you are going to go out and look for other fights for Scott.
JB: Where looking at every option, but where not ruling the Danny Green situation out. But if I don't here from them by the end of the week where moving on.  
JA: Is there anything that you would like to say in closing?
JB: In closing, Scotty will be fighting before the year is over. No matter what has to be done or how it's going to be done. I'm just hoping that one of them champions in any of the different sanctioning bodies want to do a real fight that the boxing public would want to see, the people who pay the bills and the boxing fans want to see real fights. That's what they want to see, Scott isn't going to quit on a stool. He's either going to get knocked out or he's going to knock you out.
  ________________________________________________________________________ 
9-11-05 
JA: Mr. Burchfield there have been reports circulating that Joe Calzaghe has broke his hand following his fight on Saturday night. Can I get your thoughts on that?
JB: Well first of all that's terrible but it's boxing and that can happen in boxing. I would like to tell the champion that we have an unbelievable hand surgeon here in America by the doctor Steven Mogules. He operated on Mickey Ward and gave him a whole new outlook, he operated on Vinny Paz, he's an unbelievable hand doctor and we would love to give them the information on that. I hope the champion the very best and a quick recovery, I hope he comes back like Mickey Ward came back when he had his hand surgery. Getting back to earlier this week and what happened with Danny Green when he broke to bones in his back and that eliminated the fight with Scott Pemberton. I'm still disappointed that the Green people still have not gotten back to us, and I still feel that the Green camp is afraid of Scott. I had earlier discussions with Jay Larkin of Showtime and I asked for a date for Scott and basically said that he felt terrible because he knows the warrior that Scott is and that all the dates were filled for this year, but possibly in 2006 Scott can fight the winner of the Calzaghe-Lacy fight. Now that Calzaghe has broken his hand what other fight can the boxing public want other than Jeff Lacy vs. Scott Pemberton. There both unbelievable fighters and a fight that everyone would want to see and would love to see. It would probably end up being the fight of the year and I wish and believe that opportunity should be afforded.  
JA: When will you contact the Lacy camp about a possible match with them
?  
JB: I will get on this immediately. I will also get on the network because the network will be the driving force and I know it will be there biggest ratings. That's for sure.  
JA: Is it more of getting the fight with Jeff Lacy because he has ties with Showtime then going to the networks.
JB: I think Showtime will say the fight that they want. Of course the promoter and the fighter have a lot to say on it. I think us as the promoter and the networks have a lot to say, but again Scott being the fight of the year 2003 and 2004. There's nothing more, the whole fight is set, with the surroundings and everything else, this would be one of the most exciting fights in the World.   
JA: Is this the biggest money fight out there for Scott, the Jeff Lacy fight. Would he make more than the Danny Green fight?
JB: Well that's up to the negotiations, but with the magnitude of the fight. This would not be just a fight, this would be an event. What we will end up with, with Scott being the fighter of the year and everything else, Scott would end up being the fighter of the year for 2005.
 JA: Would this be the most publicity for Scott if he did get a fight with Jeff Lacy?
JB: Positively because of the magnitude of the fight and everything else. This would be a war and this is what boxing is all about. That is why we were going to fight Danny Green because that was a war that was going to be decided in the middle of the ring. That's what this fight would be. Jeff Lacy is a great boxer, great puncher and a great human being and always talked about when the time is right and the money is right, well here it is, it's right now.  
"Listen where willing to fight anyone, anyplace anytime. Scott was going to be going over to Australia to fight. If they want to put the fight on in Tampa, put the fight on in Tampa! we don't care. It's what's best for both fighters and both promoters. The fighters are the people and they got to earn the money but styles make fights, this is a Mickey Ward-Arturo Gatti fight all over again. There are years and years that go by and you can't put these types of fights together, but its here now. Look, Lacy is a hard puncher but he's never been hit as hard as Scott Pemberton, ever.  
With negotiations to begin shortly would you hope the fight will be in 2005 or in early 2006?
JB: No where looking for the November date that's available. We are able and willing to fight in November.
 JA: That's the replacement date?
JB: That is correct.
JA: Is there anything that you would like to say in closing?
JB: We were disappointed with what happened with Danny Green, where disappointed with what happened with Calzaghe with his hand. But sometimes when one door closes a much bigger and brighter door opens and this is it right here.