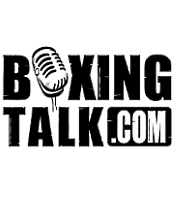 JA: How has training in the gym been for you Jesse?
  "We have a great gym and a lot of great trainers and fighters in the Top Rank gym. We have Roger Mayweather, Floyd Mayweather, Mike McCallum, Eddie Gregory and the list goes on. There are a lot of top notch trainers and fighters that come through the gym and it is a great atmosphere to be in. "
JA: May I have you thoughts on the Floyd Mayweather fight from this past Saturday night?
JR: Well it's very interesting you know because I thought that Zab [Judah] would give him trouble, and when Zab gets a lot better opposition he rises to the occasion. People may question his chin but good fighters are tough to hit on the chin. I also think that Roger is a great trainer and I don't think that he ever spent the time with Floyd to teach him how to fight a southpaw. Chop Chop almost had Floyd knocked out and I think that if Zab had a little bit more confidence I think that he could have won the fight.
JA: What is your opinion on Roger jumping in the ring?
JR: I think that Roger lost track off the time and thought that the round was over, he was going into the ring to question the low blow and he thought that Richard was slow getting to the fighters; Floyd got hit 2-3 times before Richard got to the fighters. Roger was upset about it and I do think that he did the wrong thing by going into the ring but he does care about his fighter and I think that the emotion was high and I think that during the fight he lost track of what was going on with all the emotion and intensity of the fight. But Zab Judah's father hit Roger; Roger didn't take a swing at anyone. At the same time I believe that Zab Judah took a swing at him and then Roger put his hands around the head of Zab, so there are some questions about Zab Judah's camp as well.
JA: Have you talked to Roger and if you have how is he doing?
JR: Roger actually talked to me and asked me my opinion on the matter. One time when Roger was fighting Julio Cesar Chavez, Ellis Bureau was the referee and was banned from boxing after the fight. I believe that he was in the tank during that fight and was holding my fighter back. He was letting Chavez hit Roger after the bell and when they were coming out of the breaks. This happened two or three times and I went in the ring around the 7th round and I told him that if he didn't start breaking these guys properly that I am going to break them. He then threatened to throw me out of the fight, we then both exchanged words. In the next round Roger was being held by his neck by the referee and Chavez was getting ready to throw a punch when the bell was going to be rung, we were next to the ropes and I hopped on the ropes when the bell was going to ring and when Chavez was going to throw a punch he then landed on my shoulder. I picked him up without putting a hand on him and brought him back to his corner in front of about 14,000-15,000 Mexicans. Chavez didn't do anything to me; all I tried to do was keep him from hitting my fighter after the bell. Next thing that I know half dollars were cracking me in my head and all sort of things were being thrown at me. The commissioner was Marty Decant at the time and he told me that I wasn't going to get fined or get suspended, he wanted me to get out of the corner and go to the back before there was going to be a riot. I told him that the worse has already happened and told him not to take me out of the corner where my fighter has a chance of winning. They took some body guards to escort me down to the ring. Roger ended up quitting in the 10th round, I think on the score cards it was one point either way and at that time in the fight it could have gone either way. When I went to the court hearing with the tape, I showed the commission all the things that were done and the frustration that I went through after I talked to the referee. The referee was barred from boxing after that. Every commissioner said that "If I had a son, I would want you in his corner". They gave me back the 1,000 dollars that they fined me with. I told Roger that what you did was probably right with you questioning Richard's actions, Floyd got his twice after that. I think that only thing that he did wrong was come into the ring with 5 seconds left in the round. I think that Don King could say that the fight could have been disqualified, but I would hate for a fight to get disqualified under circumstances like that. Both sides did wrong things and I would hate for just Roger to get punished for it. All Roger was trying to do was protect his fighter. I have talked to him about the situation and I think that he was trying to do something similar to what I was doing. He didn't have the chance to warn the referee because he didn't have any time, I did at the time. There are some question marks either way, but I hope nothing bad happens to him.
JA: Joey Spina will be fight Jesse Brinkley. May I have your thoughts on that fight?
JR: I think that this is going to be a very good fight and I think that both of them are very good punchers.  I do think that Joey is a little bit stronger. Joey is not good in the gym as he is compared to a fight. I think that there both on the same level and I think that Joey has a great shot of doing well in this fight. I think that this is going to be a high quality fight and it comes down to who you like in the fight. I do think that Joey is a little bit quicker, I think that Joey has been in a lot more tougher fights than Brinkley has. I do think that Joey has the advantage and he is fighting in his hometown and he does have the crowd pulling for him. I think that Joey knows the intensity of this fight and he will be ready. I think that Joey will come out this fight with a victory.
JA: What do you think of the sport of boxing right now? Do you think that the sport is at its high point, middle point or low point right now?
JR: I think that the sport has been up and down. I think that the doctors have made a few rule changes to try to make the fights safer. I think that there are a lot of pluses to boxing and of course you are always going to have your minuses. I do think that the fighters today are not of the quality of the fighters of the 70's and 80's. I don't think that they are hungry like the fighters from the past. I think that fighters during the depression had no choice but to give it there all. I don't think that the kids today on a percentage basis are as tough as they were back in the depression era. I do think that there are better techniques and I do believe that the fighters are being more defensive today. My philosophy is you fight first and then if that isn't working then you box. I don't think that you try to be a great boxer I think that you try to be a great fighter, and you learn to be a boxer along the way. That is why I think that the Heavyweight division is so shitty right now that they are all trying to be defensive and they don't have that mental toughness of how to win. I think that Joey Spina is a tough kid; I think that he has missed some meals but I think that he is a real tough kid.
JA: Is there anything that you would like to say in closing?
JR: I would like to thank everyone for reading this interview and hopefully we can do it again soon.
Send questions and comments to: aldenjimmy@cox.net