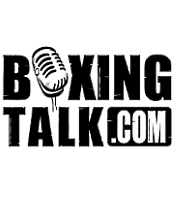 Any person who makes their living as a professional athlete, at sometime in their lives has had endure the sweet taste of victory and, dined on the bitterness of defeat. Jerson Ravelo the former 2000 Olympian is no exception to this almost inevitable fait. A native of San Cristobal in the Dominican Republic Ravelo turned pro with great expectations from both media and fans alike. Unfortunately for the New Jersey resident, Ravelo finds his career in a cliché known as a crossroads. He is too young and too talented to be passed over, but also has many questions to be thought of as a sure thing. It might have come as a surprise to some but as was made public record by Ravelo, himself last week, he currently is a free agent. Ravelo presently is a fighter that has no manager and no promoter. The 28 year old, Ravelo even is without the services of an official full time trainer. This is not exactly the turn that the once highly touted prospect envisioned his career taking when he first turned pro in January of 2001.
 The first time Jerson stepped into a ring for a cash purse was on January 27, 2001. Ravelo on this day was part of the parade of 2000 Olympians which strutted their stuff at the Mecca of all sports arenas, Madison Square Garden. Some other notables who also made their pro debuts on this date were Ricardo Williams Jr., Jose Navarro, Clarence Vinson and current middleweight king Jermain Taylor. On this evening Ravelo scored an impressive 1st round knock out win over the not so notable Miguel Gutierrez.
 "Right now my career is no where. I thought I'd be a champion or on the cusp of a title shot at this stage," said Ravelo.
 October 1, 2004 was the last time Ravelo stepped into the ring for an official bout. On this night he took on once beaten Mohammad Said. Ravelo won a hard fought majority decision. (Official scores, Judge: Chuck Giampa 95-95, Judge: Dave Moretti 93-97, Judge: Paul Smith 92-98) This was Ravelo's come back fight after being handed his first defeat at the hands of David Alfonso Lopez. Not only did Lopez defeat Ravelo, in 2004 but he took home a TKO victory over the then promising, 13-0 blue chip prospect. 
 "That loss only made me hungrier. I was back in the gym three days later. I don't want to take anything away from Lopez, but I had a lot of problems going into this fight. Lopez won, but I would love a rematch. I went down in middleweight for the first time. I felt really weak, because I did not lose weight the right way", said Ravelo.
 "Also I had just had my second fight after hurting my back and I did not have my trainer at the time Oscar Suarez in my corner. Really my mind was really messed up going into that fight. That night the way I felt it was just a mirror image of how that whole year went for me," said Ravelo.
 "Right now I feel like my career has no direction. I love this sport. I have ever since I was a kid when my uncle first took me to the gym," stated Ravelo.
   However, taking a look at Ravelo's professional record, of 14-1 with 9, K.O.'s, there are many fighters in the world that would love to trade resumes.
 Ravelo, who was once under the tutelage of Oscar Suarez, has recently been training on his own, and is currently on the market to seek a new trainer. According to Ravelo, the break up occurred a little over a month ago, when trainer and now apparent promoter Suarez wanted to place Ravelo in a bout for August 13th of this year. Ravelo says that he initially said yes to a 4 round bout. This would have been the first fight for Ravelo since a hand and wrist injury had sidelined him for the past 10 months.
 "I was looking forward to a tune up fight to see how my hand and back would react and then he tells me a few days later oh you know what I scratched the original fight and I am going to put you in a 12 round fight," said Ravelo.
 "I was shocked and I thought he was crazy. My first fight coming off an injury and you want to put me in a 12 round fight," said Ravelo.
 The bout was suppose to have pitted Ravelo against Philadelphia, light heavyweight Yusef Mack.
 "I was ready for a tune up fight, but not for a 12 round fight against a tough opponent. Not that Mack is some kind of world beater or killer because he is not. But I think anyone would agree with me that after a 10 month layoff due to injuries that a 12 round bout was a bit much," said Ravelo.
 Ravelo says that shortly there after Suarez flew out to Brazil, to attend to former world champion Acelino "Popo" Frietas.
 "I felt like there was no time being dedicated to me. I have nothing against Suarez personally I think he is a good trainer and a good guy. But he showed me that I was not priority for him. It was totally my decision to not train with him any more. What is funny is that he actually got upset when I told him I was not going to fax the contract back to him agreeing to this fight. That was the last time I spoke to him," said Ravelo.
 "I want a trainer who is going to teach me and dedicate the proper time attention to me. I don't have to take a fight on short notice like that, for so little money and so much risk. I'm not that desperate," said Ravelo. 
 Ravelo is anxious though to show that he is still the same fighter and if not better than the one who beat current IBF Super Middleweight champion Jeff "Left Hook" Lacey back in an amateur match up.
 "I know I have the skills and the work ethic to be a world champion. If you look at me you can see that. I walk around only about 8-10 pounds off of the super middleweight limit. I am in the gym every day by myself," said Ravelo.
 Ravelo feels he just needs a chance to prove himself. One really scratches their head on why a promoter would not give Ravelo a chance to be showcased on one of their shows. Simply on possible drawing potential especially if showcased in the tri-state area. There are over 700,000 Dominican's living in New York City alone. Ravelo who is based out of New Jersey feels that maybe promoters are hesitant due to the recent injuries he has sustained. A back injury in April of 2005 caused the cancellation of a potential bout against upset specialist Sam Reese. Ravelo says he still has a close relationship with former manager Gary Gittleson. In fact Gittleson still remains a person who Ravelo trust and seeks out advice from. Ravelo said that Gittleson not exercising to renew his contract with him was totally business decision. Ravelo felt it was a harsh decision, but one that he respects and understands why it was done.
 "I can see their (managers, promoters) point of view about not wanting to sign me to a promotional deal, or maybe being scared to invest money in some one who has had a couple of injuries, but put me on a show, don't treat me like I am some shot fighter. It's definitely my first experience with the cold side of boxing," said Ravelo.
 In the mean time Ravelo can be spotted in various gyms throughout the Jersey area. He most recently sparred with friend, junior middleweight prospect Yuri Foreman. Ravelo has also remained busy being a noticeable face within the pages of the Everlast boxing equipment catalog. Ravelo says that the rumors have his demise only serve as a motivational tool for him. He also reminds anyone who forgets that he was the first amongst his Olympic stable mates to reach double digit victories. Ravelo feels that with the right team behind him that he not far behind
 "Right now I am healthy, my back is fine, my hand feels good and I am just ready to get back into the mix," said Ravelo.
   As alluded to earlier Ravelo is very familiar with knock out artist Jeff Lacy, in fact the two men fought three times in the amateurs, with Lacy winning twice. If you ask Ravelo however he feels that really got the short of the stick the last time the two men they met at the Olympic trails in 2000.
 "We have a history, and I always felt that we were destined to meet someday as a pro's, when we fought last in 2000, the judges handed in some ridiculous scores. The way I look at it he got a gift. He is a good fighter and I don't deny that," said Ravelo. 
 "I would like to thank all of the people who have supported me through my ups and downs, the last couple of years. To all of the doubters you motivate me. I know I have what it takes to be a world champion," said Ravelo.
 "Money is not object for me right now. TV is not even a factor in this for me right now. I just want to fight. I love boxing. Television, money, and title shots all come together once you start winning, said Ravelo. 
 "I can be a promoters dream. Do you know how many Dominicans there are around here, hungry to support a world class fighter? I just need a chance," said Ravelo
Send questions and comments to: spjr21@yahoo.com