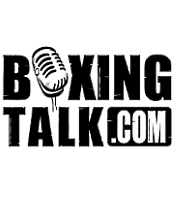 Team Taylor Steps It Up Against Joppy; Looking Ahead To Showdown With Hopkins In Fall 2005
On December 4th in his hometown of Little Rock, Arkansas, Jermain 'Bad Intentions' Taylor will take on his biggest challenge to date in the form of the rugged, but slightly battle weary, three time former middleweight champion, William Joppy.  Although Joppy was soundly thrashed in his last fight, we have to remember that it was Bernard Hopkins who administered the beating.  Prior to that, the only man to decisively conquer Joppy was the great Felix Trinidad, back when most thought Tito was invincible.  So if Taylor is victorious in convincing fashion next month, the list of his viable middleweight opponents will dwindle to the top three or four in the division, with the 'Executioner' being the obvious final destination.  While Pat Burns is confident that the Hopkins fight will happen before the end of 2005 and Taylor emphatically stated, "I would fight him right now if I could," Burns emphasized the virtue of patience. "Jermain Taylor would fight King Kong if you asked him.  But thank God that's not his job.  He wanted to fight Bernard two years ago but you got to talk to him from a business perspective.  Do you want to fight Hopkins now for a million dollars or do we wait till the end of 2005 to fight him for five million?  Also, Jermain needs more exposure.  I want him to get one more fight.  I'd like to see him fight in March against the very best that's left and then go after Bernard in the fall."
Bernard is certainly not dodging the young lion.  Burns described a meeting he and the 'Executioner' had in South Beach, Florida. "He made a crack to me about when is my 'little baby' gonna fight him and I said I don't know, Bernard.  He's a 'little baby'.  Then he started bellyaching and saying nah he's ready now. So you know what, that fight I'm sure will happen sometime next year.  Bernard is a great fighter and nobody in his right mind can be in a big rush to fight a guy that great.  At the same time when you got a guy like Jermain Taylor you can only hold him back for so long, and when you got a horse that can run you gotta let him run."
While Taylor knows he may have to wait a little while before getting his shot at Hopkin's belts, he already knows how he would take them. "The jab.  You got to start everything off with the jab.  Don't let him get off first cause when he gets off first he'll get you with one of those sneaky right hands.  Then on the inside, he's a dirty fighter, so you stay outside."
But let's not forget the matter at hand.  Before any other names are mentioned, Taylor has to get past William Joppy, and neither Pat Burns nor his young phenom are taking this veteran lightly.
What is Burns biggest concern?
"Just the fact that he's William Joppy.  He's a three-time world champion and obviously you don't get there by being a slouch.  He's cunning and he can lull you to sleep, and you just got to be real cautious with him.  Once you figure him out, then you can turn on the gas.  But the early rounds are going to be the most dangerous rounds for Jermain."
While the super-confident Taylor generally shows no hint of fear for any man in the ring, he is wisely approaching this next bout with a certain degree of trepidation.
"I think that Joppy is a great fighter and he'll be the highlight of my career. I know he has good power and I got to be careful not to get too lazy.  I just got to stay focused in the ring."
Taylor learned an important lesson from watching the Hopkins/Joppy fight.
"Patience is the key.  You don't have to go in there looking for a knockout.  I think Hopkins showed a lot of patience."
Joppy will arguably possess more power than any Taylor opponent to date and Burns doesn't hesitate to agree. "Well obviously you have to give the man respect.  He has light heavyweight power.  When you look at how big his hands are, you see he's got heavyweight hands. He's a little bit shorter but he's wider.  He gets great leverage on his punches and he's real dangerous.  So am I concerned about his power?   Yes, but not to the point that we're going to let that power dictate what we do.  Jermain still has to be offensive minded and try to keep him off balance."
While Joppy does pack a wallop, let's not forget that Taylor has never been visibly hurt in any professional bout. 
Burns was quick to note Taylor's ability to take a punch.  "I can tell you that Jermain has a tremendous, tremendous chin.  I've only seen him hit hard maybe four or five times in twenty one fights and by guys who have had amazing knockout records, and he took the punches great and they didn't faze him.  The one thing that I do as a trainer is I don't let him get beaten up in the gym.  A lot of guys have wars in their sparring and I don't do that.  You can put an awful lot of miles on a fighter in the gym.  Jermain's got very few miles on him and I think longevity is in his career."
Although Joppy will represent the first true middleweight challenge on Taylor's resume, his miserable performance against Hopkins may leave the public asking, "So what?"  I asked Taylor what a decisive victory over Joppy would prove.
"It's more about what I will prove to myself.  You know Joppy has fought the best, and now it's my turn and I need to prove to myself that I'm worthy to fight these guys."
Other than saying he would "fight on the outside and bust him up on the inside", Taylor was not very specific about any possible strategies against Joppy, although he did mention that he has been working on some new techniques in the gym such as a "lead right hand and spinning out of the corner." 
Burns expounded upon the new and improved Jermain Taylor we can expect in the Joppy fight.  "There are a lot of things we've been working on in the gym which are very advanced which usually guys late in their careers with a lot, a lot, a lot of experience develop.  We've been working on this stuff for twenty something fights, and he's just really anxious to start doing some things that have a little bit of risk involved in them.  If Joppy does what he normally does you're going to see some tendencies that Jermain doesn't normally use that I think are going to be very impressive.  He's going to look much more mature as a fighter than his record and experience really shows."
Not that Pat Burns is ever one to look past an opponent but I asked him whether the names Trinidad, De La Hoya or Felix Sturm were possibilities while Hopkins is in the works.
"Lou DiBella has mentioned them to us on a few occasions.  We'd love to fight all of those people you mentioned and I'm sure Lou is gonna go out there and make the best deal he possibly can.  Right now we're just focusing on Joppy."
With Hopkins owning all the belts at middleweight, I asked Taylor if he would consider moving up to challenge for a title at super-middleweight.
"Eventually I will move up.  But I will be champ at 160.  If Hopkins don't want to fight me I'll just wait till he retires.  I don't need Hopkins.  I've worked so hard to become champion at 160 and that's where I want to be."
Burns was a bit more open to the possibility,  "It would take a bit of effort for Jermain to move up to 168, but if the situation was right and the financials were right I'm sure it could be arranged."
Meanwhile Taylor is working hard and is very excited to be fighting in Little Rock again.
"It's my hometown and in your hometown you always get an extra little boost." 
While the world is expected of this young lion and the public will anticipate nothing less than perfection in his December 4th test, Taylor takes the pressure in stride.
"You know I'm loving it."
CLICK HERE FOR MORE OF THIS EXCLUSIVE
Send questions and comments to: Machinelevine@yahoo.com