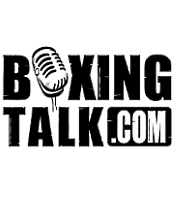 BT- Jay, tell everyone about the Guilty show that you have coming up. "
The show will be January 27th at the Tropicana in Atlantic City. Will be available live on pay per view in the U.S. and Canada and also internationally to a dozen countries. Five title fights in one night in addition to about three or four other fights. We have former world champions, current champions and vacant tiles at stake. The two co main events will be Virgil Hill vs Valery Brudov for the vacant WBA Cruiserweight title. And the other will be "Mighty" Mike Arnaoutis putting up his NABO title against another undefeated opponent, once again taking on some of the toughest young guys out there. And then the IBF Minimumweight title with Omar Soto getting his mandatory title shot against Muhammed Rachman from Indonesia."
"That actually has the opportunity to be the fight of the night.Will be a brawl between two 105 pounders! Then we have Stevie Johnston fighting "The Mongoose" Steve Quinonez. We have Nate Campbell coming off of his terrific victory on the under card of Tarver-Jones 3 in beating Kid Diamond coming back to continue his quest for a title shot. Top to bottom it is a fabulous card, Prince Badi Ajamu will be on as well, it will be a tremendous show!
BT- Ok Mike, coming off of two good wins, one being with tough Marteze Logan, who has shown quite a bit as of late and against unbeaten Moreno, who your fighter looked spectacular against. Now you are matching him against yet another unbeaten, unknown fighter, tell us more about your decision to do so.
MM- We want to fight guys that mean something, we don't want to fight a guy with a record that does not make any sense.
We are stepping up more and more because Mike Arnaoutis is the real deal, we want to do things that other fighters, managers and other promotional companies do not do, which is putting him in against tough fighter that do not know how to lose.
BT- Jay, what are you thoughts of Mike Arnaoutis fighting his first PPV with your company (Guilty Boxing).
JH- We started working with Mike Michael and "Mighty" Mike over the summer. Brought him back after his injury and put him in the ring against who you mentioned, being Marteze Logan which proved to be a much tougher fight than people thought it would be. We knew coming in to that fight that ring rust was going to be a factor, coupled with the fact that Logan is one of those fighters that has made even world champions look bad. And he came back after the loss to Mike and scored what could have been one of the upsets of the year of 2005. We then brought him down to Florida a couple of weeks ago and knocked the guy out in impressive fashion in the 1st round. He has proven during the last few years on Sho-box that he can bring the ratings in and as Mike Michael has mentioned, this kid is about to step into the next level as he is number two in the world right now and it is time for him to get up there and prove to the world that not only can he fight but also attract to the public. He has a following and it is time to put him at the highest level in the boxing world and that is pay-per-view.
BT- Mike, same question about your fighter getting his first PPV chance.
MM- Basically, with Jay working hand in hand I believe that we addressed the fact that "Mighty" Mike, without question has the capabilities to be a world champion and also beat the likes of Miguel Cotto. We have proven that we can put him in with a boxer, with a brawler, put him in with this guy, that guy and Mike always finds a way to win and to bring the ratings in. There is a star quality that surrounds this fighter and I personally believe that with the input with Jay and Guilty boxing along with Cestus management, I think it is just a matter of time before we get a title fight and a matter of time before a new champion is crowned.
BT- Jay, what are your plans, working with Cestus Management to get Arnaoutis a shot at Miguel Cotto?
JH- The first step is to continue to put him in against opponents that are undefeated which has allowed him to move up in the ranks. He moved up from number three to number two in the world just from a few weeks ago. I think that Cotto is the perfect match for "Mighty" Mike and that Mike can walk right through him, it will be interesting to see if Cotto's manager and promoter are going to let that fight happen quickly or are they going to play the game of stepping by him. Our goal is to put "Mighty" Mike in there against opponents who are tough, challenging and to prove that Mike has the capability that everybody thinks he has including us and Cestus Management and until the world wakes up and forces Cotto to give us that shot. And we will take that shot whenever Cotto is willing to give it to us.
BT- Mike, before Cotto you actually mentioned another name to me, saying that your fighter comes up on top on January 27th you said that you would like a fight with a fighter close with the Cotto camp in Henry Bruceles. Care to go a little more in depth about that?
MM- We don't like to think past the fight that we have in front of us, if I did that it wouldn't make me a good manager.
But on the other side I do have to map out to see where we are going to go after this fight, I have to sit down with Jay more and discuss the possibility of getting Henry Bruceles in the ring. He is a guy that has been in there Floyd Mayweather and if we can do a better job against him than Mayweather did then I think it would make a very heavy statement.
BT- Mike, have you and Jay talked about bringing more Cestus fighters on future Guilty PPV cards like Don "Da Bomb" George and others?
MM- Yeah, we would have liked to put Don on, but he is at the stage right now that he is only 7-0 and 20 years old and we still have a lot of time and some more work to do with him.
This show is already over loaded and as you know, we have five title fights and over one hundred rounds of boxing on this card. We have plenty of time to work with Don and he is going to mature more by the end of this year and will be a force to be reckoned with also.
BT- Jay, it seems that your company is trying to cater to the fans that don't like paying fifty bucks for a show by putting five competitive fights for a quite lesser charge. Tell us what we can expect for the rest of 2006 from Guilty Boxing.
JH- Guilty Boxing will continue to do what we started in 2005 and that is to build fighters through a weekly boxing series in the
.
Spanish language as well in English all around the world. In America, Mexico, Latin America, Middle East, Argentina, Australia, New Zealand and continue to give these fight fans exposure to some of youngest up and coming talent in the world.
We have over one hundred boxers under contract right now and we will continue to build our talent and get them into the world title stage. And we also plan to do these bigger shows. It is our goal to do at least four of these caliber events in 2006. We think that we have the fighters to do that, with guys like Humberto Soto "The current WBC interim Featherweight titleholder" we have Omar Soto here that is going for a belt on January 27th and we have Manuel Medina that is going to be fighting an IBF elimination bout shortly and if he wins that he will have a title shot. We have a lot of plans for 06 and they include getting "Mighty" Mike a title shot hopefully this year some time.
BT- Mike, anything before we close?
I would just like to thank my good friend Jay Hassman my other good friend Jeff Grmoja and Guilty Boxing, Jay for having the vision, Jeff for being the foundation in the company, Jeff is like a rock, he holds everything together. I think the event is outstanding, I think it has been quite a while since we had five title fights in one night at 24.95. That price cannot be beat no matter what, we at Cestus Management are going to pull out all the stops to make this show as successful as we possibly can, with Gulity Boxing, with Jay and his experience and with Star Boxing and Silverhawk Boxing, three companies have come together to promote this event and us, the management company bringing what we bring. I think this will be a fight fans dream and I just hope they tune in. It will be worth every cent. And we "Cestus Management" promise that we will have Mike Arnaoutis in the best shape of his life for this fight. And we cannot forget that Virgil Hill will also be on the show, a legend. You just cannot lose by watching this show. So, to the fans, watch the show guys.
You're in for a wonderful night of boxing and it is going to be action packed.