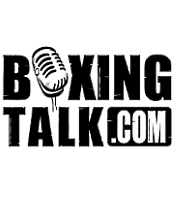 IBF Super Bantamweight Champion Israel Vazquez will make the first defense of his title against mandatory challenger Artyom Simonyah on December 28th in El Cajon, CA. Vazquez won the vacant title in his only outing this year stopping Jose Luis Valbuena in the twelfth round. Israel Vazquez took the time out from his usual routine of training to speak with Boxingtalk.com about his upcoming fight, what it feels like to be champion and about what he thinks of WBC champion Oscar Larios.
Jose Aguirre: How are you feeling and how is training going for your fight against Artyom Simonyah on Dec 28th?
Israel Vazquez:"Im feeling good physicially. I'm peaking at the right time. I'm very motivated because it's been so long since I've stepped up to battle. I'm just anxious to get the fight on."
JA: Your last fight was in March of this year. Why haven't you been more active?
IV: "Differences with Golden Boy and the people I have now. Over time it worked itself out in good terms. The guy I'm fighting wanted his position mandated. Thank God the time has come that he will have his chance to fight for the championship. I believe I will come out on top and continue in my success."
JA: What can you tell me about your last fight against Jose Luis Valbuena?
IV: "It was a fight that showed me alot. Valbuena is a fighter with alot of experience. He showed it in his career fighting against guys from Thailand. It was a good experience being able to win by knockout against Valbuena."
JA: What do you know about Artyom Simonyah?
IV: "He's a tough fighter. He's a fighter with good physical strength but he has his flaws. He's a straight forward fighter and his style will fit right into my fight. I'm going to be working from round one to twelve and if the knockout comes it's a plus."
JA: How does it feel to be champion of the world?
IV: "It's beautiful. It's satisfying personally. I think it's the second best feeling in the world after becoming a father. It's a dream many fighters want and few are able to achieve. Every day I work hard to stay champion in order to maintain my position for the long run."
JA: You're one and one with WBC super bantamweight champion Oscar Larios. What are your thoughts on Larios?
IV: "He's a very strong fighter. Strong but not too much technique. If given the chance to face him again I would gladly accept as to prove who is the best hundred twenty two pounder in this divsion. In the second fight I thought his conditioning along with a little luck is what helped him. Taking nothing away he's a great fighter. I await the moment he gives me the opportunity to fight him again and unify the titles. I'll even fight him in a ten round non-title match. I don't care, I just want to fight him."
JA: Is there anything you want to say to  the boxing public arounnd the world and on Boxingtalk.com?
IV:"Yeah, just keep supporting me. I hope that in every fight they are satisfied with my work in the ring. I hope that everytime I fight it turns out good not only for me but more for the fans. Thanks to them for they make us what we are. Thanks alot to Boxingtalk. Keep reading Boxingtalk and thanks alot."
JA: Thanks you for your time.
IV: "Thank you very much."