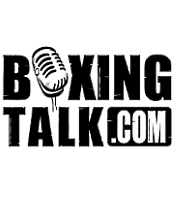 JA:  For the people out there that doesn't know a lot about you Henry. Can you tell us a little bit about yourself?
"Well, J.A., others have described me as probably the best ring announcer few people have ever heard! I've been working on my craft here in Washington, DC, to find my own ring style since 1988, when I first started. Michael Buffer became my mentor in '92 when I met him in my hometown of Rochester, NY. De La Hoya was the Main Event and Bernard Hopkins fought on the undercard. The local promoter wanted to use me but was overruled by the ESPN network who demanded he use Buffer. I sat ringside with Michael and he tested me at the end of the night when the cameras went off by giving me the mic for the last 2 bouts, sat there and critiqued my performance. He said he could tell I was serious about announcing and that he would help me, that he had never done so before but got a good feeling about me. He kept his word and brought me in to do undercards for major fight cards at Madison Square Garden, I literally was the first person to announce at Radio City Music Hall when Roy Jones, Jr. fought there, I went to Atlantic City and a lot of other places, not worrying about being paid because I was getting something even more valuable that you can't even buy - experience and exposure at the highest level." 
Buffer was the only one at the top of the boxing food chain to help me when others did not. That alone taught me a lesson for life mainly that it's not about a person's color, it's about their character. Forgive me for sounding naive, but I thought Don King, Butch Lewis, and Rock Newman would recognize and appreciate my ring skills but they only gave lip service and never did anything to elevate me to the top where they were. I had to become my own agent. Local DC Promoter JD Brown gave me my first TV exposure with a fight card featuring local Olympian Andrew Maynard on the old USA Tues. Nite Fights. Years later, local Flyweight Champion Mark "Too Sharp" Johnson even put it in his contract for me to be his announcer when he fought on ESPN at the DC Armory. I've since been on ESPN2 several times and was even hired as the replacement for Ed Lover on the HBO KO NATION series about 4 yrs ago but it was short lived.  I'm not trying to talk in a condescending way, but too much damage was done by my predecessor Mr. Lover, so my appearance ended up being one and done. You have to hire the right professional to do a professional job. Would you hire your auto mechanic to perform your dental work? No, I wouldn't either. At least I got to realize my dream, even if it was for one night. 
JA: Are you still announcing? 
HJ: Absolutely! Truthfully, I've got it real bad young man.  I have to thank my beautiful wife of 16 yrs, Gwendolyn, for believing in me, and for allowing boxing to be my mistress per se. She realized even before we got married that announcing was one of the things I lived for. I think a person has to have a certain degree of tunnel vision to be ultra-successful, James, but it can backfire and morph into complete selfishness at the expense of everything else. Thank God we have been able to achieve a healthy balance with my obsession. I still read all the magazines, go on the internet several times daily, look at all the televised fights and go out to ones I don't announce, all to stay current. I recently announced an ESPN 2 card at Turning Stone Casino on February 24th, hired by Promoter Dave Escalate of Fisticuff Productions, and may be going back the weekend of June 9th for another televised card during the International Boxing Hall of Fame Induction Ceremonies. I have to also give appreciation to the Turning Stone site coordinator Oscar Suarez who was responsible for me landing the gig, and who assured me it's mine from here on. Now that's strong!
JA: How did you get the unique ring name of "discombobulating" Jones?
HJ:  As far as the ring moniker, I heard the late, great loquacious Howard Cossell say it back in 1974 when I was a senior in high school. I was always into words, having read the entire dictionary, and knew words had power, good and bad. I looked Coselll's word up in a thesaurus and it impacted me for life: render senseless, completely knock out, and totally upset the composure of! I became the self-proclaimed Dis-com-bob-u-lating Jones (you have to break it down phonetically), to get the attention of the media but also as a part of my life's philosophy. I wanted to be the one doing the knocking out because life's circumstances can certainly put you in that situation if you don't make good decisions!
JA: Why should HBO bring you on board. What can you bring to the table that no one else can?
HJ: That is a very good question and I welcome the chance to answer it because this gives me the opportunity to tell Promoters and the Network Execs why they should relish bringing me on board. Our beloved sport is in somewhat of a down cycle for several reasons. We need to recapture the interest of the public again, especially the younger demographic audience who have turned to the wrestling world because of the entertainment factor. They don't  care that the ring action isn't altogether real because they feel involved and identify with the participants. I've made it a point to appeal to the fighters and fans the same way. I bring a fresh face, different voice, animated ring style that gets -and keeps- the audience hyped all night, and perhaps most important to the Promoters, I also come with my own Sponsorship. That's the proverbial bottom line, JA. I am connected to a lot of professional organizations and businesses that are ready, willing, and able to back me and will put their money up to endorse their product if I am announcing the card. In essence, it PAYS to have me as your announcer. What Promoter wouldn't want to make money by using me?
JA: I heard that you sell more tickets than most fighters, certainly more than any other ring announcer. How are you able to do that?
HJ: When I go to a particular city to work a card, I don't just go to announce. I go there a day or two in advance and get involved with the community, and the youth in particular. Most people in boxing don't know I have a Masters degree in Social Work from the University of Maryland. I've been a DC Gov't employee for 24 years and work with Teen Parents. I also assist young fathers to empower them; I collaborate with church groups, fraternities and sororities, recreation centers and more. I am also an Author of an inspirational non-fiction book, whose Foreword was written by Michael Buffer. It's called "It's More Than A Notion!" I get the literary community to even buy tickets to the fight card. So you see, I bring a lot to the table, more than any other ring announcer, and I love doing it. The GOOD FIGHT for me is to try and change troubled behavior of youth and motivate them to pursue their own dreams in life. I conduct Motivational workshops, one of which is called "CHAMPS or chumps: the choice comes down-2U!"  The youth love it and it helps me too by keeping me on point with how they are thinking, their lingo, interests, etc.
JA: There are basically two Major Ring Announcers in the game today, Michael Buffer and Jimmy Lennon, Jr. How would you rate yourself to them?
HJ: There is no question I am on the second tier behind them but then again, who else is on that still lofty tier with me? It's a short roll call J.A. and I remain humbled by that fact. Buffer and Lennon, Jr. are the icons in this position, have been announcing longer than me and deserve the recognition they get. I've worked extensively with both and each is a great guy. Don't get it twisted now, they aren't fast friends. Heir's is a healthy rivalry. Buffer is more renown because of his patented "Rumble" call, and Lennon for his bi-lingual ability. If you've noticed, as of late Buffer has become quite fluent in Spanish as well. They have motivated me to go back to taking basic courses in Spanish so I can become fluent. I know I am right behind them but I also feel I am gaining fast!
JA: You have been called a "Fighters Ring Announcer." What does that mean?
HJ: J.A. I have a passion for announcing that results in creativity with words that come natural to me, which no one else can get away with. Color Commentators actually listen closely to my flavorful introductions because they serve as a great segue to their own spiels about the fighters, some of whom they are describing for the first time. My in-depth research on the fighters helps the commentators to wing it if they have to. I make it a point to go to the weigh-in to meet everyone involved, certainly the fighters  I use my social work skills to interview them and get them to relax so they can open up to me because most are high strung, ready for ring war. It's vitally important to find out how they pronounce their names, any special ring names, pertinent background info, something specific to that individual only that will separate him or her from anyone else. I tailor my intro to the person and make it special. I don't care if the fighter is winless or undefeated. I feel my job is to get them to perform at their very best that night. A couple of Promoters said I've been responsible for quite a few upsets along the way. I also keep the crowd involved at the same time so they feel their money is well spent. It's all about a serious show of entertainment and if someone mentions my own ring performance at the end of the night, it's a bonus. I stay level-headed at all times because, at the age 50 which I just turned, I know that E.G.O. is only an acronym for Easing God Out, and I'm never, ever going to do that again but that's another story for another time. You will have to wait until my book is turned into a movie. The Rapper/Actor Ludacris is looking at that possibility as we speak. How's your thespian skills, J.A.?
JA: Thespian? (Laughing out loud) No, I'm strictly heterosexual.
HJ: Good sense of humor. A definite sign of how cerebral you are. Quick thinking like that is going to carry you a long way in life.
JA: Thank you. Henry, are you at the top of HBO's list of possible hires?
HJ: I hope so but one never knows until it becomes reality so only time will tell. I am lobbying hard to be the new ring announcer for the revamped Boxing After Dark format which begins next month. I sent proposal packages to HBO Boxing Chief Kery Davis and to Producer David Harmon, both of whom were instrumental in hiring me for KO NATION. The new series starts April 29th from Foxwoods Casino with the Acelino Freitas-Zahir Raheem matchup so we don't have a whole lot of time to get this done. My publicist, KW the Journalist, has launched a Nationwide PR Campaign with my supporters sending emails to HBO President Ross Greenburg. Hopefully his mailbox will be absolutely FLOODED with positive emails requesting him to bring me on board without delay. To be perfectly honest with you, James, this movement is even bigger than me because there have NEVER been any Black Ring Announcers of prominence other than myself over the last 18 yrs that I have been doing this. Off the top of your head, can you name ONE Black Ring Announcer in history? Of course not. From my research with an older guy in NYC named Doc Stanley, I found out other had tried before me but none ever made it really big like Buffer and Lennon, Jr. I hope your journalistic nature finds that to be a little strange.
JA: Yes it is!
HJ: At the very least, it's a rather curious phenomenon, for whatever reasons. Despite the setbacks I've had in my career I still feel honored to be considered the Modern Day Pioneer and Trailblazer of the position. You can call me "the Jack Johnson of Ring Announcing!" minus the misogyny of course.
JA: Of course. Do you feel that...and I don't mean to intone that race is purely the reason behind it but....
 HJ: [Cutting in] Excuse me, James, but... well, as Howard Cosell would say, "let's just tell it like it is..." if you look at the NFL rosters back in the day, say 20-25 yrs ago, there weren't very many. It was a hard road for them In 2006, there are a plethora of Black QB's. I am sort of like the black quarterback of boxing from back in the day. People are finally waking up to the fact that I'm actually a valuable commodity to be had. A couple of weeks ago Color Commentator Joe Tessitore called me a "great ring announcer" in front of his broadcast partner and the ESPN Producer Rob Biener. Joe said I made the difference in the fight card which is the best compliment I've received in my 18 yrs of wielding the mic. Joe, I sincerely appreciate the kind words. James, I know my time is here because my later mother, Missionary Maxine Milton told me it was Due Season for me before she passed from breast cancer in 2000. It was no mere coincidence I got the KO NATION job in April right after her passage. Well, it's spring time -and ring time - in April again and I'm ready to blossom too. After all, I am a native of Rochester, NY, known as the Flower City. I have no doubts whatsoever I will be a prime time ring announcer real soon. I'm just wondering which network will have the vision to pick me up, HBO, ESPN, or SHOWTIME.    
JA:  Are you hoping to hear from HBO in the coming weeks?
HJ: Actually, I'm hoping to hear from HBO in the next few DAYS! For me to be most effective in laying the ground work to get people to buy tickets, get Sponsorship, and do a massive PR job to get endorsements, we have to move on this NOW! All is takes is a moment to make a phone call to get the deal done. I'm not a hard person to get along with.
JA: Have they interviewed you before?
HJ: Well they did with the KO NATION hire but it's really not necessary at this point. The same person that gave the seal of approval when they brought me to HBO Hdquarters is the same person that can give me the green light now, Boxing Boss Kery Davis. He personally told me after my KO NATION debut that he was highly pleased, as did Producer Dave Harmon. Since then, I've become more mature and gotten more comfortable under the bright lights, which I'm sure both have seen. If a formal interview is required, I have an exceptional reference list, with Buffer, Lennon, Jr., NJ Commissioner Larry Hazzard, Sr, NY State Athletic Chairman Ron Scott Stevens, and others of that magnitude willing to vouch for my character and ability. This past year I've received Mayoral Proclamations for being recognized as the Pioneer of Black Ring Announcers from DC Mayor Tony Williams, Prince Georges Co. of Maryland Executive Director Jack Johnson, and from former Mayor Bill Johnson in my hometown of Rochester, NY. I think you will be hard pressed to find any other ring announcer in boxing history who has received 3 Mayoral Proclamations, certainly no one else African-American, that's for sure. I also go to Columbus, Ohio to announce cards for Mike Powers Championship Boxing Promotions and will be going to the Nashville, Tenn. Municipal Auditorium on March 31st for new Promoter "Wide Awake" Jake Donovan. Will these references suffice, Mr. Alden?
JA: I guess they will have to do in a crunch (laughs).  I know that Ross Greenburg reads Boxingtalk.com on the daily and I am sure he is going to be looking at this interview. Is there anything you would like to say to him directly?
HJ:  Mr. Greenburg, use that spiritual vision I read somewhere that you have, to see how much of an asset I can be to the network and let's do this. I think everyone involved will be more than pleased with my hire and you will earn kudos from a lot of organizations, from the fighters, and from the fans by bringing me on board. I can only conclude by saying "Ross...be The Boss!" and give me the chance. It will be a WIN-WIN situation for everyone. Thank you for the serious consideration Mr. Greenburg. I must also thank you James Alden. May your pen always be mightier than someone else's sword. GOD Bless.
Send questions and comments to: aldenjimmy@cox.net