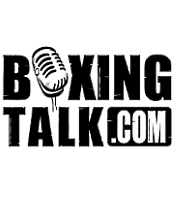 GL: Boxingtalk recently broke the news that you're going to be fighting Andrey Tsurkan on the undercard of Tarver-Hopkins. What can you tell us about that fight
? "It's an interesting fight. It's a comeback fight for me on a big show that will be seen all over the world and I'm just really excited about it. I've been out on the bench too long. I've been patient but I've been hungry. I'm not looking past him but I'm looking at him as a steppingstone to Antonio Margarito or bigger fights."
GL: Have you been keeping yourself in shape?
Hector Camacho Jr: "I want to show the people something different this time so I've been putting a lot of focus and dedication on my conditioning. I want to show people that I can live up to my potential and I'm looking to put it all together on June 10. I used to walk around at like 180 and now I'm taking better care of myself so I'm walking around at like 160. I feel like I got a battery pack on my ass, that's how I feel ready to go."
GL: What do you know about Tsurkan?
HC: "I don't know much, but from what I hear the cocksucker is a strong junior middlewight, but he could be made to order because I heard he comes forward and stands right in front of you."
GL: Let's keep it real, what weight do you feel you should be fighting at?
HC: "Lately in my career that's been an issue for me. I want to get down to 145 around there. Welterweight would be good for me. This fight is important for me because people forgot about me. They've been like where the fuck has Camacho been at. I've been taking my training half assed and I paid for it, now it's time for me to get my ass right and get in the mix for a big fight."
GL: Did you wake up one day and look at yourself in the mirror and realize you have a lot of talent you've been letting go down the drain?
HC: "Definitely Greg. I've been half stepping and I see some of these bums out there making big money. Look at this bum Baldomir, I call him Bumdomir. I'm here on the outside looking in and he's fighting Gatti for a million dollars. Boxing wasn't exciting for me no more, you have to understand I've been in the game for my whole life. I was going through issues on my team so I went through a lot at a young age and I'm thankful for that.
GL: Is there anything you'd like to say in closing?
HC: "I want to let all my fans know that I'm not going to let them down and big things are going to happen for the Macho Man this year starting on June 10."
Send questions and comments to: gleon@boxingtalk.com