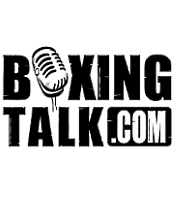 GL: On Saturday night Golden Boy Promotions presents an interesting PPV triple header that will feature Barrera-Peden, Mosley-Cruz and Johnson-Chavez. What can you tell us about the show
? "Marco Antonio Barrera and Robbie Peden are both world champions and unifications are always great events and great for the sport. The televised portion opens up with Leavander Johnson trying to defend his title against Jesus "El Matador" Chavez. About a year and half ago he lost a close fight to Erik Morales and he was fighting with one arm. I think it's going to be an exciting opening bout for the IBF lightweight title and we're going to see if El Matador Chavez is able to become a world champion in a second weight class. In the second fight you'll see Shane Mosley, who is obviously a legendary fighter and a star of the sport, and he'll be fighting an undefeated contender from Mexico, Jose Luis Cruz. His record speaks for itself. He's 32-0 with 27 wins coming by way of knockout. Clearly he's a guy with power in his fists. At the media luncheon we held he was very calm and confident and I think he's going to give Mosley all he could handle."
"Of course whenever you could see the legendary Marco Antonio Barrera, who is one of the best fighters in recent history in a unification bout, it makes for an exciting event."
GL: I speak with Shane Mosley on a regular basis, he tells me that this will be his last tune-up type bout and that he'll be looking to make big fights after this Saturday night. Who are some of the names you'd like to see Mosley face?
Richard Schaefer: "Greg, the fact is, whenever you make plans ahead of a fight I believe its bad luck. Cruz is determined and he's here to win just like Robbie Peden is focused on upsetting Marco Antonio Barrera. But if you want to call me shortly after the fight, I'll be able to give you a better idea."
"I do want to mention that Jesus "El Matador" Chavez's wife is a sergeant in the arm forces, and we are very pleased that we were able to, along with HBO, get the right satellite uplinks to bring the armed forces in Iraq the telecast. And Jesus Chavez's wife is going to see her husband fight."
GL: Can you elaborate some more on the Mexico versus Thailand doubleheader that Golden Boy Promotions is staging on October 28 and October 29?
Richard Schaefer: "The fact is, most sports have events where they fight for National pride. Boxing doesn't really have it and we thought it would be an interesting concept that in additional to the individual glory it's going to have the element of National pride. Golf had the Ryder Cup. Soccer has the World Cup. There's the Davis Cup in tennis and we were thinking of what we could put together and after talking with our television partners and our sponsors we came up with the idea to have a cup that two nations will fight for. And the winner will have the right to defend the cup and receive additional perks, other than having their names engraved on the trophy. The cup that they're going to be fighting for has been donated by one of our sponsors, Ice-Link watch company, one of the largest manufacturers of iced-out jewelry in the world, and they're going to be putting together a trophy with diamonds and other stones that will have a value close to $200,000. These fighters that will be participating in the first installment of the series are fighters from Mexico and fighters from Thailand.
"It will consist of four championship fights, so they will be fighting for the usual individual glory and championships will be on the line, but their respective victory will determine who's going to be the winner of the Nations Cup. There's going to be seven fights on the two evenings and whoever wins the best of seven gets the trophy, in addition to an iced-out watch, again donated by Ice-Link watches.
"The Friday night show will be televised on Solo Boxeo and consist of one championship fight and that will be Daniel Ponce De Leon, who will be fighting against his Thai challenger for the title that was vacated by Joan Guzman.
"Over the weekend we came to an agreement with HBO and instead of making it a PPV, we believe we'll get more eyeballs seeing the Saturday event if we do it on HBO Latino. So it will be a special evening on HBO Latino that boxing fans don't want to miss.
GL: And will the second installment only feature American fighters with Golden Boy Promotions?
Richard Schaefer: "We believe this concept is bigger than Golden Boy Promotions. If you need to have a contract with Golden Boy to be involved in this series, I think that would belittle the cup. The idea of it is, to have other promoters want to become a part of this."
GL: So in order to present this concept the best way possible, when can expect Golden Boy and Top Rank start working together again in order to make a Team like say Mexico, even stronger?
Richard Schaefer: "Somebody today asked me if we enjoyed watching Morales lose. I said no, because Morales is still a great champion and he's still Morales. Somebody else came and beat him, but just because you beat the man doesn't make you the man. Erik Morales is a legend in the sport of boxing and we have no ill feelings against anyone at Top Rank and I hope that their fight with Pacquiao and Morales is going to be successful, which I'm sure it will because Bob Arum is talented and a very good promoter. I look at that fight on January 21 as a semi-final because the winner of that fight is certainly a deserving opponent for the great Marco Antonio Barrera.
"But you're right Greg, there's no reason a Martin Castillo shouldn't be able to do a unification bout against a Fernando Montiel. There are several big fights between our two companies that could be made. For example, Junior Witter against Miguel Cotto, there shouldn't be the need for Witter to move into a mandatory position for that fight to happen. I think that would be an exciting fight.  There's a bunch of fights that we could do together and hopefully one day they could happen."
GL: Winky Wright's promoter Gary Shaw responded to your comments regarding Ikeke as a potential opponent. I understand that you're aware of Mr. Shaw's comments, what did you think about what he had to say?
Richard Schaefer: "I think if I remember correctly, Gary said that there was no interest at all in that fight. That is exactly why I came to you because I know that Winky Wright, like most other fighters reads Boxingtalk.com and he should because you guys always have the up to date information...but I just basically wanted to make sure that there was no lack of communication. I don't want to read an interview next week where Winky Wright says he'd love to make the fight. I just wanted to make sure that he knew his promoter turned down the fight so he wouldn't have to embarrass himself when he talks to you by saying he'd accept an offer his promoter already turned down. I feel that there is some fiduciary duty for the promoter to inform his fighter of the offer to put the fighter in a position to turn down or accept the fight.
"All you have to do is look at the various rankings by media and sanctioning organizations and the fact is that Kingsley Ikeke is a top five middleweight after his knockout win over Antwun Echols. Ring Magazine did a very nice profile on him so there's no doubt that Kingsley is one of the best middleweights in the world deserving of a fight with Winky Wright, as is Ike Quartey and Felix Sturm. Quartey turned down $150,000 but all we have to do is talk and negotiate for a little bit more, not much more, and we could do the fight. Kingsley is ready, willing and able to face Winky Wright on December 10.
"As it relates to his last comment where he mentioned Oscar being on maternity leave, I don't believe that was an appropriate comment. But be that as it is, Oscar will be fighting in May. Winky will be fighting in December so it is not us looking for an opponent it is him. When it's time for Oscar to get his opponent, we will get the wheels in motion and get the job done."
CLICK HERE FOR MORE OF THIS MUST READ INTERVIEW
Send questions and comments to: gleon@Boxingtalk.net