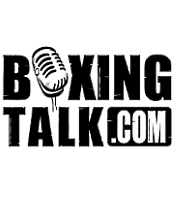 Sycuan President speaks on Paez Jr, Vazquez, Guzman
GL: Can you give us your thoughts on Sycuan Ringside Promotions recent signing of Jorge Paez Jr?
"We're proud to make this addition to our family. He's already a great fighter and like the other junior he has a great name with his dad being a fighter. He's just a nice young man and he has a lot of talent at a young age. He's quick, he's got some power and like his father he's got some showmanship to his game."
GL: Sycuan also promotes Carlos Baldomir, who it appeared was going to be fighting Zab Judah on October 29. What happened with that fight?
Glenn Quiroga: "As you know in boxing where all things happen, right now we're trying to contact Don King Productions and also the WBC. Carlos in the mandatory and we want to enforce it right away and if a deal cannot be reached soon, we're going to ask for an immediate purse-bid. Carlos worked hard to get into that position and like any good promoter would, we're trying to protect that spot."
GL: What's popping with Julio Diaz?
GQ: "That's what we're working on next. We'd like to get him right back in the ring. We're not sure what the IBF is going, but I think they're going to grant Jesus Chavez an exception to defend his title against Barrera. If Barrera wins that fight we want to have Julio right there waiting for him."
GL: Guzman-Harrison appears to be the horizon as long as Harrison gets by Hussein. I've seen more than one press release talking about how both sides are eager to get this fight done, what can you tell us abou it?
GQ: "We want to get him that title shot right away and we're glad he's going to get the title shot and we're already talking to Frank Warren's people. We're hoping to have the fight in January with Harrison versus someone and Guzman versus someone else and then we'll build it up and have a showdown."
GL: How pleasant are the negotiations with Warren considering all of the differences of opinion the two of you have had over Guzman in the past?
GQ: (laughing) "At first it was a little tough, but when an organization says you need to make this fight or the champion's going to be in trouble. People get things done."
GL: Israel Vazquez will be facing Oscar Larios for the third time on December 3. Can you tell us why you're confident Vazquez will be victorious on Dec. 3?
GQ: "I feel real confident about it. The first time they met Vazquez knocked him out and then in the second fight Vazquez was winning and he just got caught with a great shot. These kind of things happen in boxing, but since then Vazquez has become a better fighter and we're very confident in his chances."
GL: Paez's will be fighting in San Diego on December 17 correct?
GQ: "Yes, and that's something we're very excited about. We using that card to officially welcome him to the Sycuan family."
GL: What can we expect from Sycuan Ringside Promotions in 2006?
GQ: "Big things. We've got some big things in the works that I'm really looking forward to. We've got some big fights coming up and I'm expecting our guys to deliver."
Send questions and comments to: gleon@Boxingtalk.com