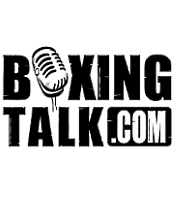 BoxingTalk.com recently interviewed Glen Johnson, holder of the IBF light heavyweight title and recent conqueror of former pound-for-pound king Roy Jones Jr. about the biggest victory of his career and what's next for him.
BT: Going into your fight with Roy Jones, HBO was looking ahead to a possible Roy Jones-Bernard Hopkins fight. If you can't get a unification fight with Antonio Tarver, do you think Bernard Hopkins would be willing to come up and fight you?
Johnson: I'll fight anyone. That's been my reputation from day one. If the person's willing to fight, if they want to fight, put the fight together. We'll fight. That's it. I don't have any set plan like I've got to fight this guy or that guy. I'll fight any man. It doesn't matter. Anybody.
Can you meet him at 168?
Johnson: Umm, I'm not sure if I can make 168 but I'll try it. It doesn't matter. I mean, if my body can do it I'll do it. If my body can't then I won't.
Can you describe the knockout punch you landed inside the FedEx Forum in Memphis?
Johnson: The knockout punch? What, the one I hit Roy with? The right hand? You want me to tell you about the right hand? It was a right hand (says Johnson while smiling and making a fist hit his palm). Chin. That's it. (laughs).
What's next for you?
Johnson: My manager, my promoter, whatever they say. Like I said before, I'll fight anybody.
On many occasions, you were the victim of hometown decisions. You went so long without winning a world title. Earlier this year, after 11 years as a pro, you won a world title in your 51st fight, and now you've beaten Roy Jones Jr. Describe what it means to score a victory over one of the greatest fighters of the last decade.
Johnson: It [was great]. It's what I've worked for throughout the years. They denied me many times. I mean, I've beaten a lot of guys and they take it from me. And there's nothing you can do about it. That's the system. That's the way it is and they've tried to discourage me so many times but I didn't let that happen. You know what I mean? A lot of guys would have quit, but I didn't quit because I have a family to feed and I had already invested so much time in boxing I had to see it through. I feel like I have a destiny and God, he didn't bring me here for me to fail, so I decided that the only way you can fail is if you stop. I didn't want to stop and shortchange myself. So I just go ahead and keep on doing what I do and I'm here and I'm blessed. I'm thankful. I appreciate your support.
You came out hard right from the very beginning against Jones. Was there a point early on where you thought you might be able to knock him out?
Johnson: It was not a matter if I could knock out Roy Jones. I just wanted to make a statement that hey, I'm here to fight and we're going to fight, knock me out or I knock you out or we're going to fight a hard fight to a decision. Either way, I'm here to fight. I'm a fighter. I'm a real fighter. I don't come to feel my opponent out, or look cute or any of that stuff. I come to just get it done and if I lose I lose. If I win I win.
Were you surprised he stayed on the ropes as much as he did?
Johnson: No, he stayed on the ropes with a lot of different guys. Most of the time people said he was most vulnerable when he went to the ropes. I didn't care if he wanted to move or not, anywhere in the ring. I was going to be right there. So he decided to stay on the ropes. That's his thing. I decided that I wanted to bang him out, so that's what I tried to do.
Your nickname is the "Road Warrior." The crowd was chanting, "Roy, Roy, Roy" when you fought Jones.  Did you feel like the road warrior in Memphis?
Johnson: I'm always the road warrior. Actually, a writer gave me that name. He wrote that I'm the road warrior. I went to a lot of different places to fight and try to make a living for my family, so he gave me the name road warrior and I kept it. You know, I'm always going to be the underdog because people can't find it in their hearts to give me the respect I deserve and that's cool. I understand how we think as people, so I'm just going to fight. It doesn't matter what they want to do. If they want to put the next guy's name there and not put mine or if they want to just put the next guy's picture and not put mine [referring to the fact his picture wasn't on the press credentials and HBO magazine ads, despite the fact he was the defending champion], whatever they want to do, that doesn't win fights. Get in the ring and let's use these arms and see what happens. That's it.
Glen, a lot of people are going to say the reason you beat Roy Jones is because he was old or he's getting old. What do you have to say about that?
Johnson: Well, I'm the same age. Actually, I'm older than Roy (by 14 days).  So if he's old, then I'm old too. But hey, I don't care. They're going to make excuses for Roy and that's what they want to do. They don't want to give me mine. That's fine. They can do whatever or say whatever they want. They have that choice. I'm fine with that. I'm going to keep on doing what I do.
Did you feel you hurt him a few rounds before the knockout when you caught him in the corner with a good overhand right?
Johnson: Yeah, I hurt him a few times but he moves his head well and he was able to recover. And you know, he has quick hands and moved his hands a couple of times and he threw his best punches and thought he would discourage me. I'm not a guy who will get discouraged easy. As you can see, they robbed me many times and do many things to me and I wasn't discouraged. I continued my career. So hey, I bring the same mentality in the ring. You're not going to discourage me. You just have to beat me or I beat you.
I notice that you always have your fiancée, Jillian, by your side. You also had a number of family members ringside for the Jones fight. How much of an impact does that have on your positive attitude?
Johnson: I'm a loving man. I have a loving beautiful young lady. I'm a family man. I'm a humble man. I don't believe in all that, I'm the best and blah, blah, blah, all that foolishness. Boxing is just boxing. You win one today. You might lose the next one tomorrow. So you just have to be humble, appreciate the good times and when the bad times come, you hug it up and respect it and move on. All the best in the world got beat. So there's no one man who can say, 'I'm the best, oh, I'm the best, blah, blah, blah." It's all foolishness. Go box and do what you have to do. If you're successful that night, be thankful, go home to your family. That's what I do.
Antonio Tarver said at the post-fight press conference after you beat Jones that you're too nice, that in order to sell a showdown between you and him, you've talk to hype up the fight and "pump it up." He also said he's going to give you a shot at his title, because, according to him, he's the true light heavyweight champion.
Johnson: It's not a matter of selling tickets. Nobody buys tickets to hear men talk. People buy tickets to see men fight, so I don't have to get up there and act like a fool to sell tickets. I get in the ring and fight and sell tickets, so we don't have to carry on like fools. I'm an intelligent man. I don't need to disgrace or try to disrespect nobody.