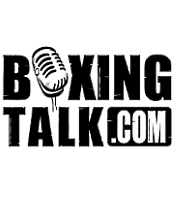 GL: What's the latest and greatest with Gary Shaw Promotions?
"Rico Hoye is going up against Montell Griffin in a mandatory fight for the IBF at 175. That's the next big thing I've got coming up." Gary, I understand that both Roy Jones and Glen Johnson have already put it in writing that they will fight the winner of Hoye-Griffin next if they intend to keep the belt. Is that correct? "That's certainly my understanding. We're confident that Rico can beat Montell. He's coming off a great performance against Richard Hall that ended in spectacular knockout and we're confident he'll be able to follow through against Montell Griffin. Beating Montell puts him in line to fight the winner of Glen Johnson and Roy Jones."
GL: Do you think the rubbermatch with Jones and Tarver will prevent that mandatory from getting immediately enforced?
Gary Shaw: "My understanding of the word immediate is immediate. First things first though, Rico has to win. There's no sense worrying about something like that until he gets through his next fight. I'm really superstitious when it comes to things like that, so Rico needs to win first."
GL: Rico Hoye has gone from prospect to world class pretty quickly. Was there ever a doubt in your mind that you weren't moving him too quickly?
GS: "I think when Danny Smith aboard, I have a lot of confidence in Danny, and when he was added to the existing team, I really believe Rico himself has found a new confidence and these last few fights show it."
GL: When you look at the Jeff Lacy-Syd Vanderpool fight that you have opening up your triple header on October 2, it's a fight where some people say it could be too much too soon for Lacy. Can you tell us why you feel that is not the case?
GS: "Myself as well as the fighter and the trainer all feel that he's ready for that kind of step-up. I have a lot of respect for Vanderpool, who I think has all kinds of experience but I think Jeff, under Dan Birmingham, is a different kind of fighter. It's been four years since the Olympics and there comes a time when anybody that has been in the ring for four years gets the opportunity to step up, I believe you have to take the step up. This is a game and you know it only too well Greg, that sometimes an opportunity doesn't always keep knocking at your door."
GL: That's the opening bout, what else can you tell us about the card?
GS: "It's one hell of a card. We also have the rematch between Kassim Ouma and Verno Phillips for the IBF junior middleweight title, which I feel will be a terrific fight. Kassim Ouma might be in the top class of the elite junior middleweights. The winner of this fight will have some big things out there for him. And then of course there's the feature attraction the return of Wladimir Klitschko against DaVarryl Williamson."
GL: It has been widely reported that Shelly Finkel is advising the Klitschko's. Did you make the deal with Shelly to put Wladimir Klitschko on the card?
GS: "No. I made it with one of their representatives. Shelly came on after the deal was done."
GL: Do you have Wladimir Klitschko after October 2?
GS: "No. Wladimir Klitschko is just on my card as the main event for October 2."
GL: On October 2 there's also Trinidad and Mayorga going on HBO. A lot boxing fans feel cheated by the network's clashing schedules. What do you think needs to be done for HBO and Showtime to avoid having this happen so frequently?
GS: "I don't know. I'm not taking sides between HBO and Showtime, I work with both and I want to continue working with both. Showtime had annouced that they were going the first Saturday of every month and they said they weren't changing that schedule. If HBO felt that they wanted to do a PPV on that date, that obviously HBO's choice and that's what great about the free enterprise of this business."
GL: If Showtime changed to the second Saturday of the month, or the third Saturday of the month, do you think we'd still see as many conflicting dates?
GS: "Possibly. It depends what Holidays fall out and when HBO feels they want to go. I don't really get into those kind of details with the networks
GL: On November 6, you've got the rematch between Kostya Tszyu and Sharmba Mitchell. Originally the fight was supposed to take place in Australia but now it looks like it's headed to the US. Can you give us your thoughts on that fight?
GS: "I believe Sharmba Mitchell is going to show everybody how good he is. He's been fighting top competition, Lovemore N'dou gave him a tough fight, he's been training hard and maintaining his weight, so I expect him to win the fight. To be honest with you, I wouldn't be surprised if the fight doesn't last twelve rounds. As far as where it's going to take place, Vlad Warton is the lead promoter, he has Kostya Tszyu, it's his date and he will determine where the fight takes place. The fight is done for the first Saturday in November."
GL: Will the fight definitely be happening in the US now?
GS: "As far as I know, yes. But again, Vlad has the answers, he is the lead promoter and it's show."
GL: What's going to be next for Diego Corrales?
GS: "I would like Diego to fight once more this year, but I haven't sat down with James Prince, Diego and Artie Pelullo. We'll make the best decision and obviously we're going to need one of the networks to support it."
GL: A fight that I've been hearing a bit about is Diego Vs. Julio Diaz.
GS: "There is some truth to that. We've had talks with Julio Diaz and Castillo who is a fine champ at 135 pounds. I can't say that anybody has the edge, and I can tell you no match has definitely been made yet. There is a possibility that could be it though."
GL: On November 20 you've got the Wright-Mosley rematch. It's been well documented that you and the Mosley's haven't seen eye to eye lately. Does it make it difficult for you as the promoter to have a successful promotion when one of the fighters isn't too thrilled about being with you?
GS: "I can't speak for the Mosley's. I don't have a problem with the Mosley's or "Sugar" Shane. I never did and I don't perceive I have one now. I will do my best to obviously make it a great promotion like we had the first time around, and I would never let anything stand in the way of a great promotion."
GL: Do you think Shane can turn the tides on Winky?
GS: "Yes. I believe if he trains hard, which I have no doubt that he will...Joe Goossen has been an excellent trainer and he's done a great job with Diego Corrales. When they said they were going to make a change in trainers I was a proponent of Joe Goossen."
GL: I've already told Joe he's one Shane Mosley redemption victory away from wrapping up trainer of the year 2004.
GS: (laughs) "I agree with you."
GL: What else is shaking? What else does GSP have coming up? I know you got those Shobox dates on lock.
GS: "I have several Shobox dates coming up and I'm trying to find the single best fights that I can find out there. We're working with Warrior's boxing on one of them and that's the story."
GL: Will you be pursuing any of the medallists from the Olympics, American or otherwise?
GS: "That is a great question Greg! Will I be pursuing them? Yes I have an interest, but I believe that with these Olympians versus some of the others, economics will play a very big part in what happens."
MEMBERS CLICK HERE FOR THE REST OF THIS JUICY, MUST READ EXCLUSIVE INTERVIEW
Send questions and comments to: gleon@boxingtalk.net