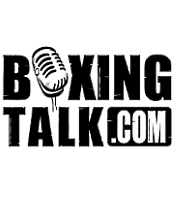 This Saturday night, Ezra Sellers gets another shot at the #1 spot and a future opportunity to fight Kelvin Davis again for the Cruiserweight Championship. He'll be stepping into the ring with hard-punching O'Neill Bell on the Cory Spinks/ Miguel Angel Gonzales undercard.  I was able to catch Ezra in Las Vegas and found out that even though he retired after his last fight, he's getting another chance now just because he's an honest guy.
S.S. – How are you, Ezra? Ready for Saturday?
E.S. – I'm doing great. I had a great training camp and I feel real good.
S.S. – I know that since the Kelvin Davis fight you have changed trainers and don't use Alton Merkerson anymore. Who are you training with now?
E.S. – I've been training with Alfred Smith and everything has been going great., I had a good training camp, good sparring and everything just went perfect.
S.S. – This Saturday you will be fighting O'Neill Bell. Tell me about what we can expect to see from Ezra Sellers in this fight.
E.S. – Well, you are gonna see a fight. The last time you really didn't get to see much of a fight because I was more defensive, more defending due to injuries. You know, I had just had some surgery on my neck about six months before the fight and I had that on my mind. It made me hold back and actually put me in more danger not fighting the way I should have but it was just difficult to let go at that moment.
S.S. – Were you surprised by his power and did he shock you at all? I know you were down in the fight, but was this a case where you were unprepared for his power?
E.S. – No, it was more just a mental thing. I didn't ever get hurt a bunch.  You see, after having this surgery, my left arm didn't hardly work at all because the surgery I had, I lost about 2 inches off my left arm. So, my left arm was pretty much just there. If you noticed during the fight, I barely threw a left hand at all. I had trained to throw it but it just wasn't coming off.
S.S. – Have you prepared differently for O'Neill Bell? Are you 100% now and ready to fight?
E.S. – I would say so, yes. I'm a lot more focused this time on winning the fight.  The last time, I was really just defensive. I was making the most money I ever made, it was my biggest payday and I didn't want to turn the fight down. I needed it. So, I went on a just did what I had to do.
S.S. – If you don't mind me asking, how old are you, Ezra, and how long do you plan to fight?
E.S. – I'll be 36 tomorrow. (Sept 2nd.)  If I lose this fight I'm gonna quit.
S.S. – You had quit the last time, after the Kelvin Davis fight...
E.S. -  Well, I did but the whole thing happened where Don King overpaid me by $10,000 and I sent the money back. He was just so excited, he put all his effort into getting me a title fight. So, if I win this one I get another shot at the title. And if I don't win, then I'm gonna leave it alone unless something major comes along, something with money that I cant turn down. But, other than that, if I lose I'm retiring.
S.S. – What you are saying, I believe, is that if you win this fight you'll get another shot at Kelvin Davis?
E.S. – Yes, I'll be #1 in the WBC and the IBF. So, It's Kelvin Davis or whoever the WBC champ is, either one of the two. I feel that my power is back and I feel real strong and the weight is up to 200lbs and I feel real good about that. I don't have to do any scuffling to make weight or anything like that. I feel real good, strong and fast. Jesus Christ was the only other man I know who was a perfect 6 feet tall and 200 lbs.