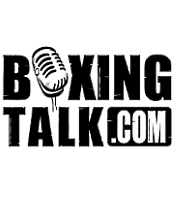 Boxingtalk was able to catch up recently with the legendary trainer, Emanuel Steward, to discuss among other things, the status of the Vivian Harris Ricky Hatton fight. Although it was announced today that Hatton would be fighting Mike Stewart on October 1 instead of Harris, we were able to glean some very intriguing information out of the great trainer including his thoughts on the junior welterweight division, Vitali Klitschko, Monte Barrett, Mike Tyson, Andrew Golota and the De La Hoya/Hopkins match-up. As usual, you do not want to miss what this great boxing mind had to say.
AL: Manny, I want to you speak first about the Vivian Harris situation. Why is Harris turning down $750,000 to fight Hatton?


ES: He doesn't feel that he want to go back over to England again, and no one has the right to tell him he should fight for the money because he has alternatives and that's his choice. He's been over to England a few times and he don't like it. So everything is not always about money all the time.


AL: But is there another fight that could make him close to that much money in the states?


ES: It doesn't matter. He said he's not going to fight him over there. You got to remember, he said he'd fight him in London, but he said he wasn't going to go to Manchester. He's had a lot of painful experiences over there. He's told me about some of the stuff he went through. If you were him I don't think you would go. Its not like if he don't take that fight he's out of it. He still is the champion of the world.


AL: Do you know how much Hatton would be making for this fight?


ES: Vivian said he would offer Hatton $750,000 to fight him in America. There are certain things I'm not privy to say, but it sounds like a good deal, but there's a lot more to it.


AL: What is your estimation on the percentage chance of the fight coming off sometime this year?


ES: I'd say about 80%, because first of all after looking at the whole overall picture, Hatton don't have that many alternatives neither, unlike a lot of people think. First of all the public wants to see him fight someone that they consider veritable and he has the same attitude himself. He's pushing towards fighting for a title. He knows he's a good fighter and an exciting fighter, but he's not fighting quality guys and the Vince Phillips and those types of guys has not been what the American public has accepted anymore as credible opponents.


AL: How did you end up working with Vivian?


ES: Well Vivian had been calling me for a while asking if I could get involved with him as a trainer and I told him I'm not that interested in working with guys as just a trainer. I told him I was more effective when I was working as a manager and trainer. So he called me about three weeks later and he said there was a situation where he got out of his contract and he wanted me to take over as his manager and trainer.


AL: What have you been working on with him?


ES: Right now he's out of town getting some business straightened out. He'll be reporting back here probably next week.


AL: If the fight does come off, how would you approach a vicious body puncher like Ricky Hatton?


ES: Well I'll tell you one thing. I'm a big Ricky Hatton fan and he's very much aware of that too. But there are certain things you have to employ to keep him from getting into his rhythm. He's a really good rhythm fighter once he gets going and he can go, go, go. He's improved a lot too. His punches are shorter, he's much more compact with his precision and he's got good speed and good reflexes. It's gonna be a war and with all these words that are being spoken it could end up being like another Hagler - Hearns. So I don't think its gonna be a fight that just goes away because its not going to be so easy for him to turn around and get another fight and the public wants to see him fight for a championship.


AL: With the minimal experience you've had with Harris do you feel confident that he can beat Hatton?


ES: Yes, yes, yes. I never take a fight that I don't think I can win. It's a fight I think he can win, but its not one of those automatic wins. It's got to be a very, very carefully constructed plan, because Hatton is no easy fight. Some people will say that he's an easy fight but that's bullshit. Cause one of the things that Hatton has going for him which is tremendous is his activity level. Vivian just doesn't want to make the trip over there again. He was telling me some things about people yelling and hollering at him, throwing drinks, grabbing his legs, all sorts of terrible stuff. So it's not about the money.


AL: If by chance the Hatton fight falls through who would be runner up?


ES: Well according to the mandatory it would be this Urkal guy. In fact Hatton has tried to fight Urkal himself, but Urkal's people said no; they want to fight for a championship. I mean what would Hatton look like going back and fighting some guy that Harris has beat?


AL: So do you think that Arturo Gatti is a possibility for Harris?


ES: Yeah, that's a very good possibility. One of the reasons is that they're both promoted by Main Events and Main Events is one of the best promoters in boxing. The most important thing for Vivian right now is gaining exposure, because at this stage he does not have the media or fan recognition that would be needed to make that fight. That's one of the things that really bothers him. He's said to me that he's tired of fighting in foreign countries and he wants to fight where the fans will see him. So if he can fight here and do well, he knows that him and Gatti would be lined up since they both have the same promoter.


AL: I spoke to Buddy McGirt recently and he claimed that Gatti is the best junior welterweight in the World. Do you agree with that?


ES: He's the most exciting, but I would not say that he's the best. But based on what he has done at this point in time, maybe not in the past, I think it's Mitchell. A year ago I would not have said that. But I like his activity level, his focus and his intensity. I think he's the best. But I don't know because Hatton hasn't been challenged the way that Gatti has so he's a different type of excitement. He's called drama excitement. Maybe the most technically solid of all of them is Vivian Harris. Mayweather still has a lot of question marks.


AL: Really? Do you have questions about Mayweather's ability to fight at that weight?


ES: I look at his inactivity level and the fact that in his last fight Corley had him seriously hurt you know. Just trying to lay back and roll your shoulders and wait and pick your spots; fighting a big tall guy like Vivian Harris who is 5'11" and physically strong too might present a difficult challenge. I also think Sharmba Mitchell would be too much for him physically. But it's a very good division with a lot of good fights to be made and the one being farthest removed from all of it is Vivian Harris. He said he would be willing to take less money to fight Gatti. We're willing to offer the Hatton people double what they would make in the live gate in Manchester to fight here. I mean c'mon, you say you'll make $150,000 for the live gate, we'll give you $350,000 and it will start at 5pm so it will go on at 10pm, your prime time over in England.


AL: Hatton, himself seems to be on board, right?


ES: You're absolutely right. Hatton is not the problem. Hatton said he'd fight anywhere. Actually, from inside information; I've been over there in Manchester with him; he's tired of the image of being a local fighter and he's anxious to step up and fight in the States. He wants to be like Lennox who came over here and fought 80% of his fights in America rather than doing it over there in England. Wherever Hatton fights he will have great fan support. There have been a couple of casinos I've spoken to on the east coast who've said they'd love to have the fight. See this whole thing has offended Vivian. He says I'm the champion of the world, so if you want to fight for my title, you come over here and get it. If I have to go the challenger's home country he wants 80% of the purse. If we do it here, he said let it go to a purse bid and we'll split it right down the middle. But I think the fight is going to take place because of all this controversy on the Internet. It's turning out to be one of the most highly anticipated fights, particularly in the European markets. You've got to remember that over in Europe they don't have any real superstars left other than Ricky Hatton. The Lennox Lewises and the Hameds and all the stars they've had throughout the years, they're all gone. So its very important that he fight over here and Vivian is just so emotional about the whole thing. He needs to make a name for himself. You know I'm embarrassed to say it, but when I met him I didn't even know he was a world champion. So he told me I'm gonna be fighting Ricky Hatton so I asked him if he was going to be fighting for Hatton's WBU belt. He said no, I'm fighting for my championship. I said you've got to be kidding, well I'll be damned. Even some of the hard-core boxing fans I work with don't even know who Vivian is. Look at what happened to Vernon Forrest. Vernon was on the Olympic team and then was fighting in obscurity and then all of the sudden everything changed. And even Bernard Hopkins. Until he got in with HBO, he wasn't really discovered. I mean Felix Sturm is a big name now because of that one fight with De La Hoya. If Vivian can knock Ricky Hatton out in America he will become a huge star and then he can look for the Gattis and the Mitchells. And this October 2nd date, going up against Mayorga/Trinidad just won't work. Then on top of that he's got fight in Manchester. He's just not up for doing that.


AL: Do you guys have some tentative date after October 2, when you'd like to stage this fight?


ES: Well there may be a December date, but regardless the fight should take place. I like this fight and even though I'm the manager of Vivian I think this is a 50/50 fight.


AL: When are you going to start training?


ES: We're going to start in a bout a week or so. I'm just going to get all this business stuff out of the way.


AL: Moving on to the heavyweights, is Vitali fighting Monte Barrett on December 4?


ES: It seems like that's going to happen. Then in the spring he'll fight the winner of Chris Byrd and McCline.


AL: After what Vladimir did to Monte a while back, how do you think he will approach Vitali?


ES: Well this is a whole different Monte Barrett that we're fighting. Monte Barrett is a changed fighter. And you got to remember where his fights have been. He fought this guy over in Germany and it's very hard to come in when everybody is against you and I don't think he was mentally or physically into his boxing as he is now. But he's got a new lease on life now. I've been in his camps before and he was never really into it, he was just a big aloof kid. But now that's gone. He's matured with the help of Harold Knight. I mean back when they asked me about the Dominick Guinn fight I said, oh man Barrett's got no chance, Dominick ought to destroy this boy. But when I saw Monte come into the ring bouncing like he was with that new attitude, I just saw a different person. Now he's got a suit everywhere he goes, he's talking trash, he's a whole new person. He's gonna be a very dangerous fight for anyone, even if Vladimir fought him again. Same thing with Jameel McCline, who we may fight if he gets past Byrd. In his fights against Vladimir and even with Briggs, even though he won, he was tentative and unsure of himself. But now he's come into his own. I deal with a person as they are today.


AL: Do you think McCline will be victorious over Chris Byrd?


ES: I'd have to favor Jameel right now with the way the momentum is going. Jameel's speed and his physical size will give him an advantage in this fight.


AL: Where do you think Golota falls into the heavyweight picture right now?


ES: Well I'm embarrassed to say I didn't see the Byrd fight, but from what I heard, that's an example of what anyone can do when they're prepared and focused. It's also a good example of the value of TV. You're as good as your last performance. Here's a guy who three years ago was ridiculed after quitting in the fight with Mike Tyson and also after those fights with Lennox and Michael Grant, but then one good performance on HBO and now he's hot. Golota is right in the mix now.


AL: Are you disappointed that the Vitali Mike Tyson fight will probably never materialize?


ES: Well it's too bad, that would have been a very interesting fight. Its two complete opposites and I could easily see Tyson winning that fight. You see Vitali is a very technical fighter unlike Lennox who can get very physical in the ring. Look, if Mike Tyson can get one win, he could be right up there, and then him and Vitali Klitschko would be a big fight. Although Vitali won his last fight, most of the media and hard-core fans were not very impressed. I'll be very honest with you, when he fought Sanders it looked like he was shot from the second round on. There were so many times in the corner where I was raising my hands, scared to death because punches were just missing him. So I could see that if I were Mike Tyson, I'd be thinking if I could just put some pressure on Vitali and trap him then I could win. Like when Lennox started making it an alley fight those last two rounds, he started to win. So I can easily see that fight with Tyson coming off. If Mike comes back and gets a win that could be a very interesting fight, but Vitali's got a rough fight with Monte Barrett. Trust me.


AL: I actually think it's quite a bold move of you guys to fight him now.


ES: Yeah, everybody's thinking this is an easy fight. No way. No way! At this point in time Barrett is a very good fighter. At this point in time Jameel McCline is a very good fighter. And Sharmba Mitchell, I think he's going to beat Kostya Tsyzu. Once again, I'm going with his activity level. And Ricky Hatton is another one who has been very active and has been improving with every fight. I mean that boy is a machine if I've ever seen one.


AL: Any thoughts on De La Hoya/Hopkins?


ES: If Oscar fights the right fight he can win. He's got a speed advantage over Bernard and he's got one punch punching power. He doesn't have as much power now because of the way Mayweather trains him, but with one punch, Oscar can stun you. Bernard wears you down. He doesn't have that one punch punching power. He never knocks somebody out with one punch and he's not a big speed guy or combination guy. So I wouldn't write Oscar off. No way.




MEMBERS CLICK HERE TO READ THIS EXCLUSIVE
Send questions and comments to: machinelevine@yahoo.com