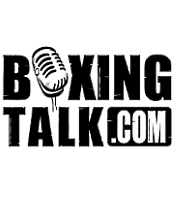 JA: Tell us about your first pro-am show Demetrius."
Damn it was a great experience fighting in my home town. I never fought in front of my home crowd and to fight in a big atmosphere like that was really special. It was really good for me to get the exposure in front of my home state."
JA: Was it nerve racking for you?
DA: No because fighting for National championships and fighting for the championship really helped me prepare for this, so their was no nerves for me. Everybody kept on asking me when I was going to fight in my home state and when can I see you fight. I am thankful for Jimmy Burchfield to give me the chance to showcase my skills in front of my friends and family and to show them how good I really am. It was a great experience.
JA: What have you been doing since the pro-am show?
DA: I am getting in the best shape of my life for the Olympic trials.
JA: When is the Olympic trials beginning?
DA: I think in the first week of August. The pals are the first trials for the Olympics.
JA: Are you mentally focused for the Olympic trials?
DA: Yeah I am covering everything in camp to get as sharp as I can for the trials.
JA: How do you get away from all the distractions about people telling you that you have to make the Olympics and what is it going to be like to make the Olympics. How do you handle that?
DA: First and for most I listen to my father Paul Andrade and my coach David Keefe, every trouble that I got into they straightened me right out and they are not letting me get a big head or letting things go to my head. Those two are my influences for me staying out of trouble.
JA: Do you feel that a lot of people have a lot of expectations for you?
DA: I don't feel any pressure what so ever. Everybody around me is supporting me for me and they know what I can do. I am going to go to the trials and do the best I can and that is all I can do.
JA: Anything less than making the Olympics would you consider a failure?
DA: Like I said if I don't make it at least I know that I gave it 100% and it will be something that will live with me forever.
JA: What advice has Jason Estrada given yourself?
DA: He just tells me to keep my head up and he said when you get to Nationals you might not win all of them because it's the U.S vs. the world. He told me to keep fighting and to not give up.
JA: Are you done fighting in tournaments until the Olympic trials?
DA: I don't think so. The next tournament that they are going to put me in will be the pals and that will be the first qualifier for the Olympics.
JA: Is there anything that you would like to say in closing Demetrius?
DA: I just want to say that in the 2008 Olympics I am coming home with the medal and then from their I am going to turn pro and bring the belt home. I just want to give a special thanks to David Keefe, he has been their with me throughout my whole life and I give him and my dad Paul Andrade all the credit.
Send questions and comments to: jamesalden@boxingtalk.com