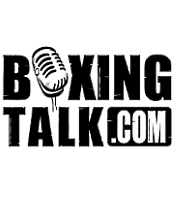 "Chop - Chop" Corley remains one of the most dangerous men at 140lbs as evidenced by his near knockout of the Miguel Cotto, the narrow split decision loss to Zab Judah, wins against Randall Bailey, Ener Julio and Felix Flores as well as having the honor of being the only fighter to have the superb Floyd Mayweather in any real trouble during 34 professional contests. At 31 years of age Corley, 29-4-1 (16), is just entering into the prime of his career and looks forward to potential matchups with the likes of Ricky Hatton, Carlos Maussa, Diego Corrales, Kostya Tszyu, Vivian Harris and Sharmba Mitchell as well as rematches with  Mayweather, Judah and Cotto. You definitely do not want to miss this fascinating interview with one of the most underrated fighters in boxing today as we discuss in depth the names mentioned above and much more.  
BT: I understand that you have a bit of history with Vivian Harris, who recently lost his WBA belt to Carlos Maussa.
DC: "Well, we know each other from being down in West Palm Beach with Lou Duva but we never got the chance to spar each other. I was looking forward to fighting Vivian not so long ago but he said that I wasn't on his level and I heard that he talked bad about me after I fought Cotto."  
BT: What did you think of his fight with Maussa?
DC: "Vivian got the shit whupped out of him, point blank."  
BT: Do you think that he looked past Maussa? -
DC: "Vivian says that he was real nervous before the fight because he wanted to put on a great performance and that he took low pay. I don't think that's the case, I just think that Vivian didn't fight his fight, that is if he can fight, because I've never seen Vivian fight before that. The Maussa fight was my first time so I have nothing to compare it to."  
BT: So you've never seen his fights against Oktay Urkal or anyone else?
DC: "No, but I would like to still fight Vivian. For him to say that he didn't think that I was a worthy opponent for him is ridiculous. I'm the only person that's been in there and hurt Floyd Mayweather, the only person that's had Floyd hurt. You've got to give me some credit, I went twelve rounds with Floyd and he wasn't able to knock me out. Cotto wasn't able to knock me out, the referee knocked me out."  
BT: As you mention, you had Mayweather hurt and gave him one of his few truly competitive contests, so what were your observations on Floyd as a fighter?
DC:  "He's a great fighter. I remember when he made a statement a couple of years ago where said that he was 'The Truth'. I just didn't believe it but I watched him as he fought throughout the years and he really has proved he's the truth; he can fight."  
BT: I was surprised to see that Mayweather seemed to be stronger than Arturo Gatti in their fight, but I thought maybe that was just the edge in quickness and footwork putting Arturo off balance. Did you find Mayweather to be stronger than you expected, for someone who had started out at 130lbs?
DC: "He was tremendously stronger than Gatti and the weight factor has really played a part in Gatti's career. When I watched Gatti walking through the tunnel as he arrived, he looked like he had really dried out for that fight. He looked like he should have been going to the weigh-in rather than how he should have looked getting ready for the fight. He was completely drained. And a fighter like that, it looked to me that he wasn't going to make it more than five or six rounds. His body was so lean and small, he looked like a 135 pounder."  
BT: I know you'd obviously like a rematch with Mayweather, but do you feel that you'll get one?
DC: "I don't think Floyd wants to fight me anymore. He took a gamble and he got hurt so I don't think he wants to fight me anymore. I think he's going to go to welterweight and they're going to try and build up a fight between him and Zab, but I don't think Zab wants that fight because that's not a good one for him.I don't see anyone out there beating Floyd, except a fighter like me and Zab is not a fighter like me. I'm not going to say that Zab is below my level or above my level, but Zab doesn't fight people like I fight people. Floyd would beat Zab as sure as he beat Gatti."  
BT: Before we get to the subject of Zab Judah, can you tell us about your view of your fight with Miguel Cotto? Was he as good a fighter as you expected him to be?
DC: "I won't take anything from him, he didn't look bad, he didn't look tremendous. Cotto came in there and he did what we expected him to do; he tried to put his weight on me, he tried to rough me up a little bit, he got a little dirty, hitting me low several times on the hip. I had to go to physical therapy for that and it's just recovered. We knew Cotto struggled to make the weight, having had to get on the scale four times to make 140. After that we wanted to take him into the later rounds. We knew he was going to come out strong the first four or five rounds so we wanted to just hold back and conserve everything for the later rounds."  
BT: When you had Cotto hurt, how was he able to survive?  Were you looking to finish him right there or did you think that you'd have a little more time.
DC: "When I hurt him, I jumped on him to go for the kill and then I thought about it and remembered that wasn't the game plan. We didn't want to expend all my energy in the early rounds because we knew he was strong. We wanted to slack off a little bit, so I pulled back and started going to the body. When you try and knock someone out it's very dangerous because that's when you can get knocked out yourself. I wanted to get him into the later rounds because I knew he would be tremendously tired."  
BT: You obviously never expected to be counted out after taking a knee later on.
DC: "Cotto can punch but I was never hurt in that fight. He wasn't able to knock me out, the referee knocked me out."  
BT: Any talk of a rematch between you two?
DC: "No, they're going to avoid me and Cotto has already said himself that he's not going to fight me again."  
BT: That leaves Ricky Hatton and Maussa as 140lb titlists that may be willing to face you. Starting first with Hatton, you sparred with Kostya Tszyu previously; what did you think of the Hatton - Tszyu bout?
DC: "Hatton beat Tszyu at the top of Kostya's game and he did it perfectly. Hatton came in there willing to wrestle Kostya Tszyu and he showed that he wouldn't be afraid of him. Normally Kostya fights everybody by making them back up. Ricky Hatton didn't back up; he went forward, toe to toe with Kostya Tszyu. When Tszyu realized he was in there with a younger, hungrier fighter, he had to try and think of another game plan to beat him but there was no other plan because Kostya only has one game plan. That's to go forward, and try to bust his opponent up and knock him out."  
BT: Can you tell us your feelings concerning fighting Ricky Hatton now?  

DC: - "He was my mandatory at one time, when I was the WBO champ. We asked them for the fight and we were willing to go to Manchester, England to fight him. But between his promoter and Don King it just never happened. I don't plan on leaving 140 unless Zab Judah says yes (to a rematch), so I don't see why it couldn't happen between me and Ricky Hatton at 140."  
BT: Do you have anything definite lined up for your next fight?
DC: "My manager Gary is talking to Don and Dana about the Chicago date in August, the one featuring Monte Barrett and Lamon Brewster I think it is, and he's trying to get me on that card. If not, they're trying to get me on the September card, which I think Zab is on."  
BT: Speaking of Judah, you mentioned going up to welter.
DC: "If Zab will give me a fight, yes. We're trying to get a rematch because he only  beat me on a split decision."  
BT: When you fight at 140, don't you usually weigh in at something like 137 or 138?
DC:  "Some fights, yeah. I mean, I can fight at 135 if Diego Corrales wants to give me a shot."  
BT: So if a big opportunity came up, you'd be able to make 135 and still be strong enough to compete?
DC: "Yeah, I would still be able to make 135 and be as strong."  
BT: Because you've had very good showings against top fighters, are you finding it hard to get fights? Do you feel that you're being avoided?
DC: "I don't think they're avoiding me, I think I'm the only Don King 140lb fighter. I don't think he has anyone else at the weight and I think it's hard for him to fight me with other promoter's fighters because he doesn't want to take a risk. And promoters like to have their own fighters face each other, that's what I think. I think that if Don had more 140lb fighters, then I think that I'd be fighting more regularly. But all the 140lbs are promoted by other promoters and I think that I'm the last one that Don has right now. "  
BT: That's one of your motivations to look outside of the 140lb division.
DC: "Exactly. I'm not getting younger, I'm getting older and I need to stay active. One or two fights a year is not going to do it."  
BT: Obviously you've been keeping ready in the gym, so can you mention who you've been sparring with and how you're keeping busy?
DC: "We've been working on drills that have me letting my hands go, throwing a hundred punches a round now and I want to keep that up. I've been sparring eight rounds every day of the week. I've been sparring with guys like Lamont Pearson and Joppy's back in the gym, so I want to get a couple rounds in with him now. There's a little personal thing I want to settle in the ring with him."  
BT: Didn't you two have some kind of altercation in the past, some type of argument?
DC: "No, we fought, he sucker punched me. He hit me with a right hook, I hit him back with a right hook then he grabbed me and they broke it up."  
BT: He's 20-25 pounds bigger than you are, isn't he?
DC: "Yeah, he's 160 and was 140! I told him 'you're a middleweight and you couldn't knock me out with your bare knuckles, that goes to show you, you can't punch and that's why Tito beat the brakes off you."  
BT: So you're looking to spar him, get him back by beating him in the ring?
DC: "Exactly."  
BT: That's all the questions I have, is there anything else you'd like to talk about?
DC: "Yeah, Sharmba."  
BT: That's right, he's from D.C. as well, and I believe he's come back as a welterweight?
DC: "He says he's going to welterweight but that's not a good idea for him. He struggled to make 140 but he doesn't have the skills and the power to fight at welterweight."  
BT: He was in against Chris Smith at welter recently.
DC: "Yeah, and that guy nearly beat him."  
BT: I was a bit surprised as Mitchell is much more experienced than Smith, but is that what you were talking about, saying that Sharmba shouldn't be fighting at welterweight?
DC: "Right, and I think that his age is playing a factor too, now."  
BT: Do you guys ever spar at all?
DC: "We used to in my early career but just before I became a world champion, they stopped the sparring because we wanted to fight Sharmba. He was the WBA champion and I was told that I wasn't in the same class. I told him, 'you fought Felix Flores and couldn't even knock him out, I destroyed him in 2 minutes 49 seconds. What does that tell you, Sharmba? I'm on the same level with you."  
BT: So there was a little bit of bad feeling between you two. Is it still there?
DC: "It's still there, and it's always going to be there. Until we get in the ring and settle it, it's always going to be there. I want to fight Sharmba."  
BT: That should be a marketable fight.
DC: "I definitely want to fight Sharmba, Miguel Cotto because he never beat me and Vivian Harris; talkin' all that trash."  
BT: Any final thoughts?
DC: "Yeah, we've talked about getting a fight with Carlos Maussa. We would love to fight him and from the looks of it, he's an awkward fighter but he'd be perfect for me. We're willing to fight any champion at 135, anybody at 140 and the only person we're looking at for welterweight is Zab, although hopefully Oscar will come on down. We would fight Oscar just to prove to Zab that we're ready for him again."  
Boxingtalk.com would like to thank DeMarcus Corley and Ryan Durishin for making this article possible   Comments/Questions:
thomaspointrd@aol.com