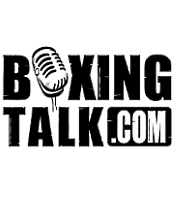 JA: How does it feel to be back?
"Well, my wife said it's time for me to get up and go get that money. I'm just happy to be back and able to get into the swing of things. On October 21, it's not a tune-up it's a title fight and that's the only way I can approach this situation. We've got four more weeks to go and I'm going to be ready for it."
JA: The heavyweight division has lacked significance for quite some time. What was like watching all the fights during your time off?
David Tua: "Really, I enjoyed the time off. So obviously there's a lot of exciting young fighters. Since Lennox Lewis retired the heavyweight division is wide open and it's there for the taking. Obviously I'm taking it one fight at a time, but I'm trying to get another shot at a title and winning it, but for now it's one fight at a time."
JA: You've had one fight already, how do you feel it went?
David Tua: "It was a great test and I learned that I need to have the proper training after so much time off. I was in court with a lot of legal stuff and I didn't really have the money to pay people so I can train properly. I'm not using that as an excuse I was in there with a tough opponent, he gave me the opportunity to come back and do what I had to do. I was very happy to see that in the tenth round I still had the power to put him away when it was needed."
JA: What do you know about Cisse Salif and how has training been going for that fight?
David Tua: "I thank Mr. Salif for giving me the chance to display my talent. I'm happy to get back on track with Roger Bloodworth, who I worked with earlier in my career. Now things have been going well. I'm forutnate to get back with Roger and we're putting in a lot of hard work."
JA: Do you still believe that you can be a force to be reckoned with in the heavyweight division?
David Tua: "Respectfully, yes. More importantly I need to deal with realistic terms and that's Mr. Salif on October 21. That's what I'm focusing on now."
JA: What do you think of today's champions? And if you had your choice who would you want to fight first?
David Tua: "To be honest, whichever one would come first. I'll have some business to take care of first, but I'd be more than happy to fight whichever one of the sanctioning organizations put me in a position to fight for a title first."
JA: Is there anything you'd like to say in closing?
David Tua: "Boxingtalk.com, I appreciate your support from day one. I appreciate your support and fans support, even the one's that don't like me becaus if you love boxing you love boxing and that's the main thing."
Send questions and comments to: onfireboxing@verizon.net