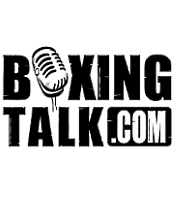 Estrada calls out Miguel Cotto!
JA: What's good David? How's everything been
? "Everything's been good man. It's just been kind of slow right now because I can't get no fights. I don't want to fight any prospects; I want to fight the top dogs in the division. I been trying to get fights with Margarito, Gatti and the shit just don't work out."  
JA: Had you won the fight with Shane Mosley do you think that all these fights would be coming to you?
David Estrada: "Yeah. I think if I had won the fight with Mosley I would have automatically got the fight with Margarito. But at the same time that may have made my chances worse to fight Margarito, but that's from what I heard and I don't know how much truth there is to that.  I told my promoter (DiBela Entertainment) who is trying to get me fights, I told him I will fight Margarito, I will fight Zab, I will fight Vargas and I want a rematch with Shane Mosley. Zab is out of the question because first of all I'm not the mandatory; second of all he's out there looking for million dollar fights and shit.
"Mosley is out of the question because he told me himself he will give me a rematch but I would have to get a belt first. So then I would have to go after Margarito first. So then they were trying to get me the fight with Margarito and my name was in the mix, but they took the fight with some dude named Gomez instead who's record is 25-10, so that went out the window. But now I'm just looking for fights with big names, I'm looking for fights with big names so I can destroy whoever it may be, so I can get my self back up there. I also been thinking that Cotto wants to move up 147 because he's been have problems making weight. Shit I will be willing to fight him tomorrow, in Puerto Rico or wherever the f**k they want to make the fight.  
JA: I thought that they were thinking about making a Jose Luis Castillo fight with Miguel Cotto. How do you feel about that?
David Estrada: I think that Cotto need to move up to 147 and just take me on.  
JA: You are 18-2. A lot of fighters with your record would want to be fighting lesser known guys to build there records. Why do you feel you're ready to move up and fight these big names at 147?
David Estrada: Well first you got bums, then you got average fighters, then you got prospects and then you got the top dogs in the division like the Margaritos, Mosley, Zab and all those guys. I already destroyed two undefeated prospects so that would be a waste of my time, I aint going to prove nothing and that wouldn't bring no money. I'm going after two things and that's money and respect, I'm not going to get no respect by fighting prospects.  
JA: If I am not mistaken, Angelo Dundee is your manager. What has he advised you to do?
David Estrada: Well Angelo was my manager at one time and now we're still good friends but we just went our own separate ways because he's been real busy and he's got a lot of stuff going on. But we just went our own ways and there are no hard feelings. But besides that, Angelo felt as though I was ready for the big fights, that's why we took the Mosley fight.  
JA: Now is Angelo still going to be your trainer?
David Estrada: No he is not going to be my training me no more.  
JA: Do you know who will be training you?
David Estrada: Luis Lagerman has always been my trainer and Angelo would oversee him. He would just tell us what to work on and stuff like that. He would just advise me.  
JA: How would a Miguel Cotto-David Estrada fight turn out? How would you attack Miguel, I know a lot of people say that he's got a weak chin. Do you think that he is ripe for your taking
?  
David Estrada: I think he is perfect for me because I am going to put that pressure on him and when people put pressure on him he folds up. The thing is once I put pressure on you, I don't let up. It will be just a matter of time before I knock him out.  
JA: Do you think Bob Arum would want to match Cotto against you?
David Estrada: I don't know to tell you the truth because it seems that everybody that I want to fight doesn't want to fight me for one reason or the other. I would love for the fight to happen in January, January or February would be real good.  
JA: It would seem almost like the perfect fight for him moving up to 147. You're a credible name and gave Mosley a run for his money.
David Estrada: It's a great opportunity for both of us.  
JA: Now if you get by Cotto that could move you up to bigger and better fights maybe along the lines of a Floyd Mayweather fight if he gets passed Sharmba Mitchell? How does that make you feel?
David Estrada: Yeah I think that it's a great opportunity all around for fights after that and fights itself. Those fights would great to boost my name up!  
JA: What went wrong with the Mosley fight? What dif you think that you did wrong that you couldn't get the decision over him?
David Estrada: First of all I didn't throw enough combinations and I was just trying to kill him. I was throwing one or two punches at a time. Then the other thing that was the main problem was that it was only a 10 round fight and I'm a 12 round fighter not a 10 round fighter. My pace was off.  
JA: Do you think that when you went out there and tried to kill him that was a lack of inexperience or you were on a big PPV card and you wanted to make a name for yourself
?  
David Estrada: To tell you the truth it had nothing to do with that. It was just that he was frustrating me because he kept on moving and I wanted him to stand there and exchange with me but he wouldn't do that. So I let my anger get the best of me, usually I know how to use that anger against my opponent but this time I let it get to me and I didn't use it in the right way.  
JA: Now the only two losses you have are Shane Mosley and Ishe Smith. I know Ishe is fighting at 160. Do you plan on avenging them losses?
David Estrada: That would be cool, but for right now I'm not thinking about Ishe because like you said he is fighting at 160. I had a lot of issues at that time when I took the Smith fight; it was just a bad night for me. I really don't trip off that fight, but one day I will get that taken care of if where around the same weight.  
JA: Now do you plan on moving up in weight or are you planning on staying at 147 permanently?
David Estrada: I plan on moving up to 154 but not right now, I still want to get something done at 147 first and then move up.  
JA: Now can we expect to see you in the ring before the end of 2005 or will it be early 2006
?  
David Estrada: I think I'm just going to fight next year.  
JA: Is there anything that you would like to say in closing to your fans and the fighters that have been ducking you on Boxingtalk.com?
David Estrada: To all the people that have been ducking me, it's just a matter of time before you have to face me and then the whole world will know what kind of fighter I really am. To all the fans just keep watching out because I am going to come back even stronger next year!