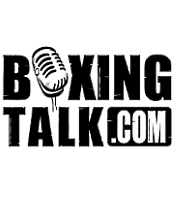 Dan Goossen: You've got two things wrong. Klitschko is not the number one heavyweight, James Toney is. This interview can end right now if you want it to if you want to disagree with me ok? Two, he's not the only heavyweight not promoted by Don King cause' James Toney isn't.
Greg Leon: The only heavyweight champion not with DK.
DG: Heavyweight Champion? We're talking about the best heavyweight. As a matter of fact the Best Damn Heavyweight Period. That's who we're talking about, James Toney. This isn't about titles, this is about who's the best. Who's the baddest ass out there. That's what I love about the boxing business is you get to go out there and do it. But anyway go ahead with that cause' you know I'm only joking Greg. I know you know who the best heavyweight in the world is.
GL: We all do. Like I was saying Don King has three out of the four belts. Him and Chris Byrd are meeting to settle. I don't know if they've settled yet cause' I've been here but they're meeting to settle and he has the other two. The only heavyweight champion who's not with King is Klitshcko. It's been rumored that you and King have had certain disagreements in the recent past.
DG: Me and Don?
GL: Yes, you two. Several people feel that Vitali Klitschko is the road that you're going to focus on so you don't have to deal with Don King.
DG: I'm supposed to be giving out headaches not getting them. Seriously I've got no problem dealing with anyone. I've stayed independent for twenty somewhat years so it's not as if I'm looking to go out there and make a deal with someone. But my job is to go out there and bring the earning power out there for our fighters. Whatever avenue is best for that I'm open to. There is no door that's closed because of my ego. It's not a matter of seeing a Top Rank banner with a Goossen Tutor banner. I don't worry about that stuff. What I look at is what's best for our fighter. What's best for the overall team. I know James wants to fight everybody. Sometimes to fight everybody you've got to do business with everybody. We'll take each step as it comes and not having any barriers there. I've got no problem doing business with Don and don't think he has any problem with doing business with me. And the same with Bob Arum and Bob with me. You deal with who you can where it benefits everyone and just make sure that contractually we're all tight.
GL: Two James Toney fights in 2004 yes?
DG: Yes. You'll see him fighting again November, December.
GL: What about the possibility of a Danny Williams fight?
DG: You know I'd hate to say yes we'd fight Danny Williams because of course we would. But that's not really what we're looking for. We're not looking to do anything but compete with the best out there. And the best supposedly is Vitali Klitschko. Let's knock him down and then we can line them up. We're not looking for Danny, he did a great job against Mike. Where's Danny though? This is a guy that struggled with the german heavyweight and lost to Julius Francis. That's really not on our radar screen although if someone said hey here's the deal if you fight Danny Williams of course you'd look at it. Antonio Tarver, he's there from a standpoint of just being there. I don't think it's serious on Antonio's end. Byrd, Ruiz, Brewster, you know the situations there. We're going to go right towards Vitali Klitschko and we're going to force him in that ring the same way we did with Vasily Jirov. And you know what happens when James Toney is on a mission, it ends up being fight of the year. Well with Vitali Klitschko we're going to get him. We've got the target right on his chest. We're going after him and it's going to end up being kncokout of the year.
GL: You Heard It Here First Homey!
CLICK HERE FOR THE REST OF G. LEON'S RECENT INTERVIEW IN DAN GOOSSEN'S SUITE
Send questions and comments to: gleon@boxingtalk.net