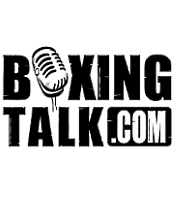 "How can Wladimir Klitschko go to court for boxing and he doesn't want to fight?"
"Who sues a sanctioning body over a ranking? The judge suggested that we fight it out and I want to fight, it doesn't look like Wladimir does. If he would have won a ten round decision over me or beaten me clearly, I would say there's a legit aroma to what he's saying. But if you have a baseball game and the score is two to one in the fourth inning, who won the game? It's a rain out. For Klitschko to sit on his high horse is ridiculous. How can he accept that win?," rhetorically asked Williamson. Click here to see what else the heavy handed contender had to say.
"Right after that fight I took the fight with Oliver McCall. You could say what you want about him, but nobody out there is in a rush to fight him. He's still a good fighter at 40, 41 or whatever he is. Then I come back and fight a world ranked fighter in Derrick Jefferson, who Wladimir Klitschko had beaten in Germany a number of years ago. You have to look at Wladimir last few fights and my last few fights and you tally em up.
"When I lost to Joe Mesi in Buffalo you didn't hear any ridiculous story. I sucked it up and rolled with the punches. I looked at what I did wrong and fixed those problems. I didn't come up with any conspiracy theories. My wife tells me, DaVarryl you are the truth and the truth will be told and it's just a matter of time. This is a sport where I've had my way with a number of guys Ring Magazine and other people in the press are impressed with."
GL: You did beat a ranked contender in Derrick Jefferson, but many people including myself felt that Jefferson didn't deserve that ranking to begin with.
DW: "Hey Greg, that's not my job. I don't rank fighters, the sanctioning bodies do. All I did was fight a ranked contender to advance my position, Wladimir didn't. People could say what they want about Jefferson but I fought Castillo when he was hot, I fought Oliver McCall and Jefferson. Compare my fights to Wladimir's and I've been fighting the better competition. The Castillo that I fought is better than the one Wladimir fought."
GL: The Klitschko people believe Castillo should have been ranked based on his win over Michael Moorer, even though he was fighting in four rounders a couple of fights before that.
DW: "That's it. There's nothing else to his resume. Michael Moorer resurrected his career for that one split second to beat Vassiliy Jirov. He was a faded fighter, I mean he was losing the Jirov fight easy until he knocked him out and that's probably why he left the sport on a winning note. Take Moorer off his record and what has done? You tell me Greg.
GL: Other than Moorer, Castillo did absolutely nothing.
DW: "Since there was no closure to our first fight the honorable thing for Wladimir to do was give me a rematch. Since they didn't take the rematch, I've taken greater risks since we fought. He shouldn't be trying to take that away from me when he had ample time to give me a rematch eight months ago.
"And then I'm willing to suspend and pause the position I've been awarded as Chris Byrd's mandatory to fight this man again and he's still saying no. They want the judge to say he's the better fighter, but the judge says the best way to decide is for us to fight it out. How can Klitschko go to court over boxing and he doesn't want to fight?"
GL: Do you believe that either you or Wladimir Klitschko truly deserve to fight for a heavyweight championship before you fight each other again?
DW: "I believe that I do and that's because of the steps that I've taken to get there. I've come up the hard way. I definitely believe I deserve to be in this spot. It could be the IBF, WBC, WBA it doesn't matter, I believe I deserve a shot because I've taken more risk.
"I believe that Chris Byrd has been offered Klitschko at least twice and the fight never happened. This is the third time and they couldn't work it out the first two so Byrd should move on and fight me. They shouldn't reach an agreement on my behalf when I'm trying to win the belt.
"They could've reached an agreement during his optional defense period and nothing was made. Chris Byrd is going to get his minimum to fight me and that would be a very, very competitive fight. But he could probably make more money with Wladimir Klitschko and it's the same kind of risk, but I've been awarded the mandatory position so he shouldn't look to fight someone that he turned down twice either. If he's going to fight anybody it should be me."
"I can't remember anybody taking a sanctioning body to court over their rankings. All you have to do is fight and the problem will be solved so what's the problem? But you see, the problem is these guys don't want to fight nobody. They're always looking for the easiest way out and they're used to having things their way. If they were real champions we wouldn't be having this discussion. If they took riskier fights the public would respect them more.
"Vitali is supposed to be fighting Rahman, he says he's hurt. It's his leg, his shoulder, his back and then after diagnosing his own injury he miraculously healed himself. He's so smart that he should bottle his formula and sell it on the market. Now Rahman is ready to fight Barrett for an interim title and he's suddenly better looking for an interim fight. If he's going to be healthy enough to fight in September he should be healthy enough to fight Rahman on August 13."
CLICK HERE FOR SCOTT SHAFFER'S BREAKING NEWS STORY FROM LAST WEEK
CLICK HERE FOR THE FULL MUST READ INTERVIEW
Send questions and comments to: gleon@boxingtalk.net