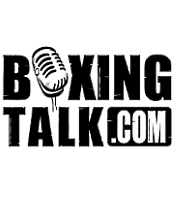 Curtis Stevens, 19, of Brownsville, Brooklyn is out to make an impact to the sport of boxing. He has captured the J.O Nationals twice. He won the World Championships twice. He's the former 2000 Golden Gloves champion and 2002 U.S Champion. Add to that the P.A.L. Championships three times. He also fought for Panama and Brazil in the Olympic qualifiers. With over 250 amateur bouts and only 11 loses, Stevens is now ready to state his claim in the light heavyweight division. In his pro debut on Sept 30th, on a Broadway Boxing card promoted by DiBella Entertainment, Curtis took all of 1:47 to make his entrance into the pro rankings stopping Henry Dukes. He followed this up by stepping into the ring twenty one days later, again on a Broadway Boxing event where Anterio Vines found out in :30 seconds the explosiveness that is Curtis Stevens. Now 2-0 with both wins coming by way of knockout, Stevens is set to do battle a third time this year. Though the unlucky opponent is yet to be named you can bet that Curtis Stevens will check his chin. Boxingtalk.com caught up with the young fighter from New York City and this is what he had to say.
Jos Aguirre: Tell the people where you're from.
Curtis Stevens:"Brownsville, Brooklyn"
JA: How did you get in the sport of boxing?
CS:"My uncle Andre Rozier got me into boxing like at the age of five."
JA: Is he involved with your career now?
CS:"Yes, very much so."
JA: You're 2-0 now with 2 knockouts, what's the difference between the professionals and the amateurs?
CS:"No headgear. It felt different because in my first fight me and the guy collided heads and I felt it. I was like damn, sure hurts. And the gloves are way, way smaller. They feel like bare knuckle. Good for me. I'm knocking people out."
JA: How does it feel to be in the ring and fighting in New York, where you're from, so your friends and family can come see you and support you?
CS:"Extra energy. I love it. Everybody can see what I do. See how I do it. That's new York. New York, New York. New York is for me. New York is the town.
JA: What can we expect from Curtis Stevens in the future and with upcoming fights?
CS:"Big things. Big knockouts. Everything from everywhere doing anything. Knocking out everybody."
JA: Is there a fighter or fighters that you've look on coming up in your career that you've looked to and learned things from?
CS:"Yea Tyson. Tyson at the top."
JA: You have a fight on Nov 18th on another DiBella Entertainment installment of Broadway Boxing. How do you feel about the upcoming fight?
CS:"Training hard. Ready to go in there and do what I got to do."
JA: Anything you want to say to anyone who may not know who Curtis Stevens is and all the people on Boxingtalk.com?
CS:"Yea. This is Curtis aka Showtime. One half of he Chin Checkers. The other Chin Checker Jaidon Codrington, Big Up. We in the building, doing big things. Checking chins. Come out and see us at The Hammerstein Ballroom on 34th street in New York City on Nov 18th. "
JA: Thanks for your time. Look forward to seeing you on the 18th.
CS:"Peace."
CLICK HERE FOR MORE OF THIS EXCLUSIVE INTERVIEW
Send questions and comments to: onfireboxing@verizon.net