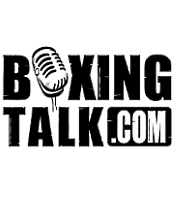 Boxingtalk sat down with Heavyweight Brian Minto, and discussed his recent victory over Billy Zumbrun (19-6-1). Minto (24-1-14KO) talks about his next fight which is scheduled for June 9th, 2006 on ESPN Friday Night Fights, no opponent has been set. Brian talks about making the next step up, and that's a fight with a big name Heavyweight in the near future. Boxingtalk welcomes Brian "The Beast" Minto.
BT - Brian, thanks for joining Boxingtalk.com
BM - Thank you for having me.
BT - Talk about your last fight against Billy Zumbrun.
BM - I give myself about a C+ , I could have done a lot more. I should have fought more on the inside against him, I made that adjustment in the later rounds, and almost got him out of there. It was a good learning experience, that kid was tough, and he was a little quicker than I thought he was. It was a good fight for me, it wasn't a great performance, but it was decent. I had a lot of energy after the 8th round, so it shows I am a 10 round fighter.
BT - Brian, does going the distance against a guy do good things for you mentally?
BM - Yea, I was only sparring like 4 to 6 rounds in the gym. I consider myself a 10 or 12 round fighter, I may have been a little more patient than with him at first. Everybody was talking about my right hand being hurt? I threw some nice hooks to his body, and once I got close I started to catch him with the right hand. Billy had better defense than I thought, you can look at tape all day, it's not the same as when you get in there against a guy.
BT - What do you have lined up next Brian?
BM - I was told I have an ESPN fight date for June 9th, 8 round Co - Main Event set for June 9th, no opponent has been mentioned as of yet.
BT - You're a guy that most people call a sleeper. You do your thing quietly, you're on the radar, but you don't make a lot of noise. When do you see yourself fighting a big name fighter?
BM - I hope to get a big name fight after this June 9th fight on ESPN. Dino Duva and I have been talking about it, and I think it will all fall into place. I am 24 and 1, so I think there's a big fight out there for me. I have some legal issues going on right now as well, so my mind isn't where it usually is. I got served with papers on the day of the weight in against Billy. I got hit with some punches that I normally don't get hit with, my mind wasn't in it. Getting served with legal papers by my old manager took me out my game, it took it's toll on me.
BT - Brian, so you got served with papers the day before your fight at the weight-in. That's not exactly the best timing to get served, I am guessing you aren't too thrilled with your ex manager
.
BM - The commissioner told me that they wanted to serve me on the day of the fight, right in the locker room to try to take my mind out of the fight. It was bad enough at the weight-in to have 2 police officers come up to me with a legal guy, asking ' Are you Brian Minto' and I said 'yea', and they were like, 'here, you have just been served'.  That's a creep move, but we'll get through this, and get back to boxing.
BT - Brian you got one of those low blows a fighter can get outside of the ring.
BM - Yea, and I know other fighters have dealt with that too. I just have to be strong, and not let it bother me, I thought I did well considering all of this.
BT - Dino Duva has been doing a good job getting you T.V. fights, talk about that.
BM - Dino and I had a rocky start in the beginning, he's done a good job for me lately. Dino keeps me out there, keeps me on T.V. and he believes in me.       
BT - Where do you want to see your career before 2007 gets here.
BM - I would like to see myself in the top 10. There are a lot of people that don't believe in me, they say I am too small, and that I should drop to Cruiserweight. That kind of talk fuels the fire in me, and I think throughout 2006 and into 2007 I see myself in the top 10 in all sanctioning bodies.
BT - Talk to your fans Brian.
BM - I want to give thanks to all of my fans, for all of the support. After my fight at the Mohegan Sun, I had a lot of fans that came up to me wanting to take pictures with me, that shows me that I do have a fan base out there. People like exciting fighters, and I believe I am an exciting fighter. I just want to thank everyone, and 2006 and 2007 will be a great year for me.
Send questions and comments to: bradcooney@boxingtalk.com